HEE East of England
East of England Dental Foundation Training Schemes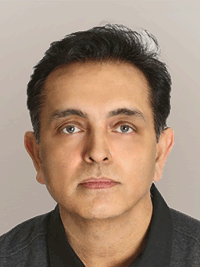 Mid and South Essex
Training Programme Director: Anil Patel
Telephone: 01923 672773     anil.patel@hee.nhs.uk
Administrator: Jana Barnard
Telephone: 01223 256562 Ext: 256562     jb2348@medschl.cam.ac.uk
Postgraduate Medical Centre, Deakin Centre Level 1,
Cambridge University Hospitals NHS Foundation Trust, Addenbrooke's Hospital, Hills Road,Cambridge. CB2 0QQ
Administrator: Allys Walker
Telephone: 01473 702561 Ext: 1561     Allys.Walker@esneft.nhs.uk
Ipswich Postgraduate Medical Education Centre,
Ipswich Hospital, Heath Road, Ipswich, IP4 5PD
Welcome to the new Mid & South Essex Scheme. This was previously the long-established Basildon scheme and has an excellent reputation for providing a wide range of stimulating study days. It is now based at Cambridge Hospital using the excellent facilities and the skills centre at Ipswich hospital. This Centre has high quality teaching rooms and an on-site simulation suite with a hands-on room equipped with the latest phantom heads. It is used for a variety of study days throughout the year. We ensure the required educational needs are met with a good mix of Day Release Course topics presented in a manner to make the year enjoyable and lively. The study days are facilitated by professionals of the highest calibre, many of whom are either general practitioners or specialists.

We have educational supervisors some very established and others new to bring a very blended experience to trainees. Every opportunity is given to Foundation Dentists to interact in sessions and question what they know. We take the feedback of our Foundation Dentists very seriously and each year the programme is modified to reflect this and the requirements of this ever-changing profession. The scheme is run in a very friendly and transparent way so as to make the training and learning fun and challenging.

The Training Programme Director is Anil Patel. He has been an educational supervisor for over 20 years, runs multiple practices, has been a past clinical teacher at Guys Hospital and is a trained clinical expert for the GDC so he brings immense experience to support trainees and the challenges they face. Approachability and open communication are the key recipes to our scheme.