Simulation Training 
Health Education England working across the east of England's simulation strategy has been built by a steering group  around a fully evaluated, coordinated, multi-professional approach targeted at improving patient safety and experience.
A hub and spoke model has been adopted, with the hubs being based in the region's Medical Schools and Higher Education Institutions (HEI's) and the spokes in Trusts.
Each specialty school has an identified simulation lead (contact details), similarly with Trusts (contact details) and HEIs (contact details). 
Simulation is being increasingly used in postgraduate medical education as a means to allow learning in a non-threatening and safe environment.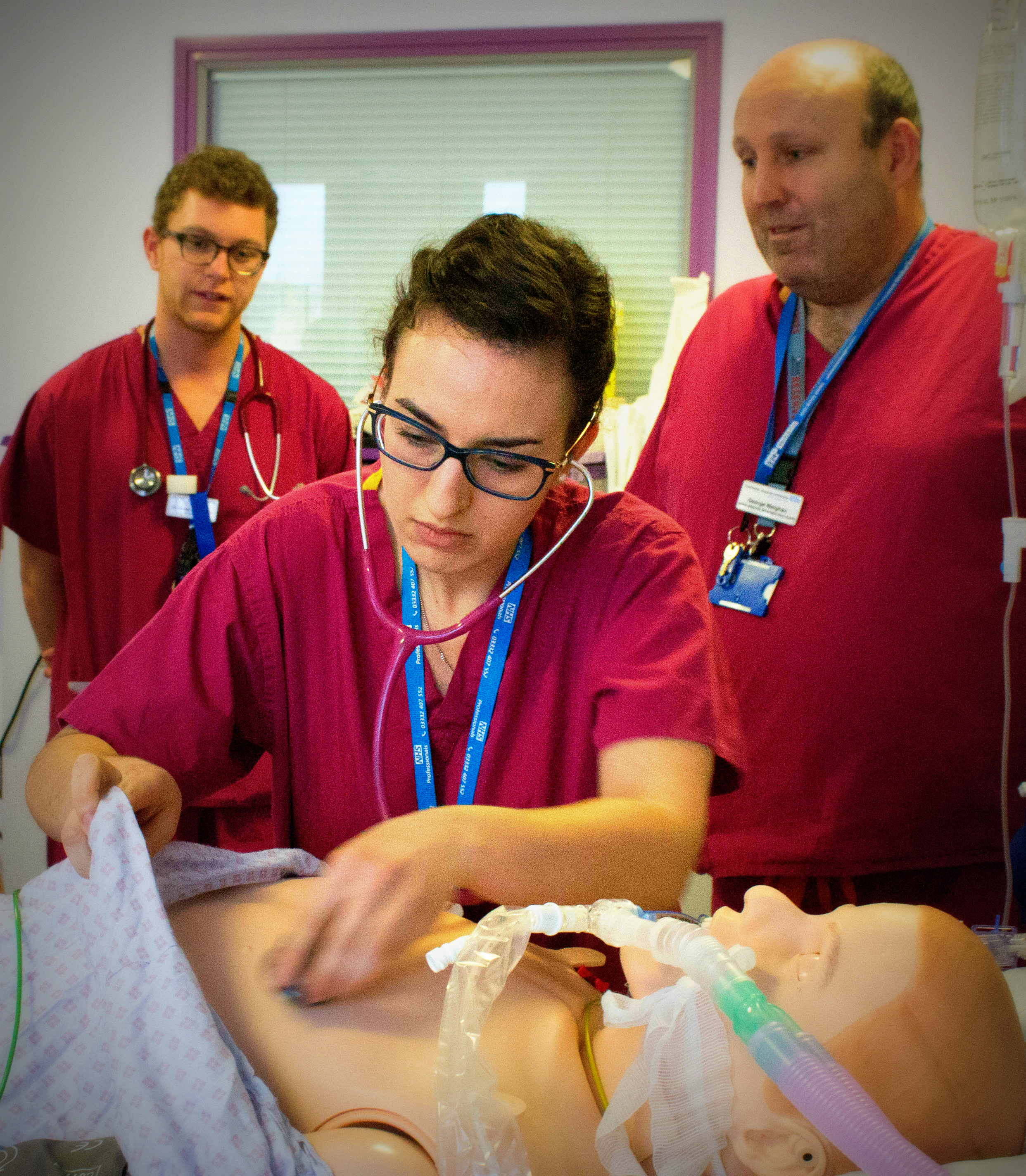 The East of England offers an extensive range of simulation training. We have a dedicated team of Simulation Leads working across our Schools/Trusts and associated HEIs to implement the regions simulation strategy.
The Evelyn Centre in Cambridge has become a world class surgical training facility offering ten anatomical skills training stations – each simulating a self-contained operating theatre. The centre provides more than 70 courses each year in arthroscopic, endoscopic and open surgery on all parts of the body.
We have 3 EyESi Simulators available to all trainees in a program of EyESi training from the very beginning of their program. We also have various wetlab opportunities in different units (including model heads and eyes).
Please speak to your relevant simulation lead for advice on what is required/available at your stage of training.
Types of simulation available:
> High Fidelity
> Cadaver Labs
> Larascopic Simulation 
> Human Factors Training