Meet the Trainees
Meet some of our Obstetrics and Gynaecology Trainees in the East of England Deanery.
Find out why our trainees enjoy training and living in our deanery.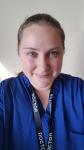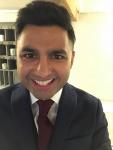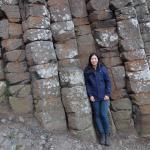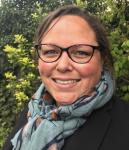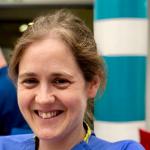 For a full list of all current ​East of England O&G Trainee Representatives for each hospital in the East of England Deanery please CLICK HERE.
Nicole Lucioni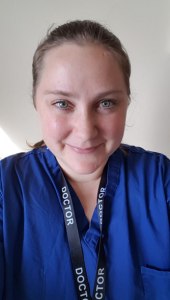 ST5 Trainee
From the moment I accepted by training post in O&G in the East of England I have never regretted it.
There are a variety of options of where you would like to work in the region to provide a rounded experience; from the larger teaching hospitals and tertiary centres, to the smaller and more rural general district hospitals. Socially there is plenty to do as well, whether is be popping to the coast to enjoy the brisk English waters and quirky seaside towns, going to see some seal pups, popping to the local city to enjoy a bit of shopping, the endless restaurants catering for all tastes, experiencing a wide variety of sporting options (for me personally Basketball and Athletics are my passion) and so much more!
The east of England deanery is also a great option for families. I myself was born and raised in the region, and now I have been lucky enough to have two children who are happily growing up here too. There are some great nurseries and schools, plus lots of lovely rural places to visit for some fun family days out (Rooar! Dinosaur Park is one of our favourites). I have been really supported with my maternity leave and return to work both times. The deanery now run a return to work course available for all trainees who have has time out of programme for any reason, as well as the offer of two weeks supernumery to provide that extra bit of help and support.
Would I recommend living and working here? In a word...yes!
Babu Karavadra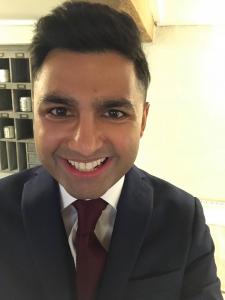 ST2 OOPR Trainee
My name is Babu and I am currently OOPR. Quite early in my career, I decided to take time out of programme to complete a PhD.
The world of academia has developed quite abit in recent years. There are Academic Clinical Fellow (ACF) posts within our deanery which applicants can get involved with quite early on.
O&G training in this deanery is excellent with a good mixture of general district hospitals and tertiary units. The best part of my job is the team ethos in Obstetrics and Gynaecology. Everyone helps each other out.
I trained in Norwich as a medical student and have always enjoyed the beautiful scenery and beaches Norfolk has to offer! Although it is a large deanery, it's a wonderful place to train. 
Tara Lee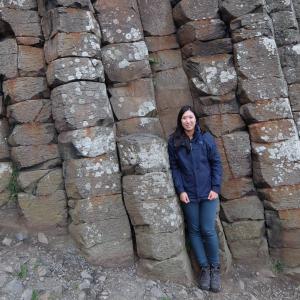 ST3 Trainee
My name is Tara and I've been training in the East of England for O&G since 2016. 
The East of England is a friendly deanery and despite its size, the Training Program Director tries to take into account your training and personal needs when allocating units for your placements.  There are a mix of District General Hospitals and teaching hospitals which give you a broad range of experience for training and help you work out what kind of unit you would like to work in as a consultant.
As a previous core medical trainee who could not decide which medical speciality to choose, the main appeal of O&G is the mix of medicine and surgery.  From optimising perioperative care to high risk pregnancies and maternal medicine, there is an increasing role for general medicine and interaction with the medical specialities.  It has been and continues to be a privilege to develop the skills and knowledge to help and care for women through what can be some of the most vulnerable moments of their life. 
Rachel Barratt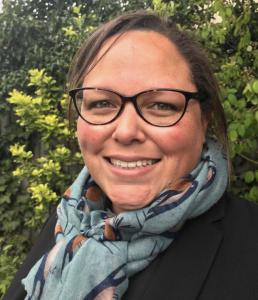 Consultant Obstetrician and Gynaecologist 
East of England Trainee
I am Rachel Barratt. I was lucky enough to train in the East of England Deanery.
Excellent planning of training means that trainees are told well in advance which hospitals they will be working in and for the most part trainees are accommodated in their first or second choice trusts meaning few if any house moves over the course of the training programme.
I have been lucky enough to complete my final two years of training at Peterborough City Hospital
PCH has scored consistently highly in the GMC training survey, coming second in the country this year.
It is a department dedicated to the teaching and training of doctors and a rich asset for training within this region.
Having recently completed the training programme and taken up a post as a locum consultant in the region I would thoroughly recommend the East of England Deanery.
Charlotte Dyson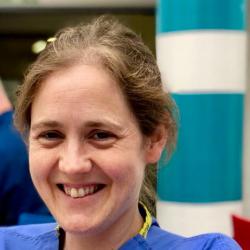 ST6 Trainee
Hi, I'm Charlie, an ST6 trainee on the East of England Obstetrics and Gynaecology rotation.
I have been based at Peterborough City Hospital for the last 2 years, but have also rotated through West Suffolk Hospital and Addenbrooke's Hospital. I am a 60% LTFT trainee and have been for the last 5 years due to childcare responsibilities. The Eastern Deanery and regional hospitals I have been in work hard to accommodate LTFT trainees; and it is common to be able to complete 2 years in a unit instead of moving on a yearly basis like many of our fulltime colleagues. I have found this really important to maintain continuity of learning and improve skill acquisition given my LTFT status.
The range of hospitals available to rotate to within the deanery is good, and all emphasise varying aspects of O+G, with differing patient populations and thus needs. The units I have worked in have prioritised trainee learning and enabled me to gain the broad experience needed to meet the requirements of the O+G curriculum. There are a large number of supportive consultants, keen to teach and improve trainee experience.
I would highly recommend the Eastern region as an excellent place to undertake O+G training.
Ayshini Samarasinghe

Consultant Obstetrician and Gynaecologist 
East of England Trainee
My name is Ayshini Samarasinghe and I have been a trainee in the East of England Deanery for the last seven years.
Though the deanery is geographically large, excellent forward planning means that trainees usually get their first or second choice of location. This also provides opportunities to see patients from different socioeconomic backgrounds.
My final years of training were at Peterborough City Hospital, where I have now continued as a locum consultant.
Peterborough has an excellent reputation within the deanery for proving well-rounded and supportive training. PCH stands out within the region for its ultrasound scanning and operative gynaecology teaching.
I would highly recommend EoE Deanery for training in Obstetrics and Gynaecology