How do I apply for an ATSM?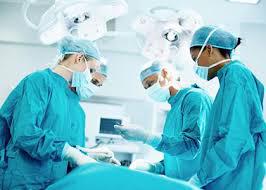 Advanced Training Skills Modules are intended for ST6-7 trainees in order to achieve higher competency levels in a particular area of the specialty and in preparation for the consultant role.
All trainees must complete 2 ATSMs, many will find it possible to obtain 3. Your combination of ATSMs should provide a coherent training strategy.
Please ensure you have read the RCOG ATSM information before applying.
Your training will not be extended to complete ATSMs if you already have 2 completed ATSMs. 
Frequently Asked Questions
To subscribe to an ATSM in the East of England you need to:
Be a ST6-ST7 trainee or a senior Trust grade Doctor in the East of England. 
Discuss your short and long-term career plan with your Educational Supervisor to identify the ATSM modules that are most likely to benefit you in the long term. 
Identify the ATSM preceptor from our list and ensure that the ATSM you intend to pursue is delivered at the hospital where you are or will working.  The College Tutor should be able to assist you.
Make sure you have access to sufficient time and resources to complete the ATSM within the required timeframe of 12 months.  If you work LTFT, your ATSM sessions allocation will be pro-rata and your completion time will be extended accordingly.
Click HERE for further information and FAQs from the RCOG on ATSMs.
It is important that all of the evidence you upload is contemporaneous to the ATSM completion.
It is your responsibility to upload the information in a timely manner.
The ATSM course is valid for three years. 
If you would like to do ATSM training in your grace period, please discuss this with your ATSM director. The final decision will be made on an individual basis at deanery level. 
Your period of grace won't be extended if you don't complete the module in time. The deanery's priority is to ensure all trainees meet the requirements for CCT before offering additional training opportunities to others.
Further ATSM completion will not be a consideration when determining where you go for your period of grace, and that unit does not have to honour completion of the ATSM with timetabling. This is in concordance with the RCOG.
If your request for ATSM training in your period of grace is accepted, you'll need to register for the ATSM with the RCOG. 
There should be only one trainee per unit and per ATSM. The only exception is Advanced Labour Ward Practice where more than one trainee can undertake the ATSM at the same time. It is the responsibility of the Educational Supervisor and the College Tutor to ensure that there are sufficient training opportunities for the completion of the ATSM within 12 months of subscribing. 
less than full-time trainee will be allowed an extended completion time, which is pro-rata with their working pattern.