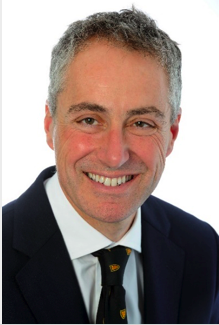 Postgraduate Dean 
Professor Bill Irish
I have been the East of England Dean since 2015, having previously worked as a GP near Bath, where I had a parallel career as a medical educator in the Southwest offices of HEE.  I have research interests in high stakes assessment and recruitment, and hold professorial appointments at a number of universities. I am lead dean for a number of surgical specialities, academic training and pre-hospital emergency medicine.
Projects:
I lead on all areas of medical and dental training in the East of England, and act as GMC responsible officer for our trainees.
Dr Jonathan Waller BSc MD FRCP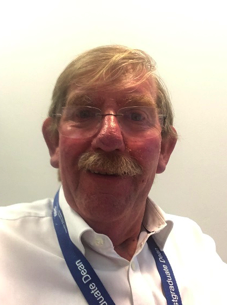 I qualified at the London Hospital Medical College in 1972 and thereafter trained as a General Physician with an interest in Respiratory Medicine and the Royal London, Royal Brompton and Royal Free Hospitals, I was appointed as a Consultant in these specialties to the West Essex Hospitals in 1984. I subsequently held the roles on Clinical tutor/DME, RCP Regional Advisor and College tutor, Clinical Director of Medicine, lead Clinician for Medical and Clinical Audit and for the NE Thames Deanery Chair of the Regional Respiratory Medicine RTC. Member for the General Medicine RTYC and Chair of the Regional Clinical Tutors committee.
I joined the East Anglia Deanery as it then was in 2003 as part-time Associate Postgraduate Dean, moving to the East of England Multi-professional Deanery within the EoE SHA when this replaced the old Deanery where I became Deputy Postgraduate Dean and finally transferred to HEE at its birth as full time Deputy Postgraduate Dean. During this period I was also seconded for two separate periods of approx. 1 year each into the role of Postgraduate Dean.
During this period I have overseen at various times all of our secondary care Postgraduate School and am currently responsible for Surgery, O&G, Paediatrics, Emergency Medicine, Anaesthetics and Ophthalmology
I am senior clinical lead for the Norfolk and Waveney LWAB/STP.
I am COPMed Lead Dean for Acute Internal Medicine and Otolaryngology.
Projects:
Throughout my time in the East of England my major interest has been within the sphere of Quality Management and Assurance, delivery of the GMC and HEED Quality Frameworks, the development and research into the GMC Survey and quality metrics.
I am responsible for the operational delivery of the HEE Quality Framework across the east of England
I also represent HEE at NHSE/I Quality Surveillance Groups and Oversight and Assurance Groups of Trusts in Measures.
I am currently leading the implementation of Improved Surgical Training (IST) and providing intensive support for the quality improvement of education and training at two of our trusts who are in QMC enhanced monitoring.
Deputy Postgraduate Dean for Secondary and Tertiary Care
Deputy Dean for Secondary and Tertiary Care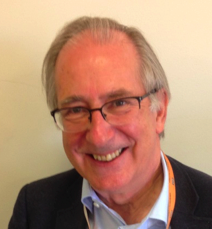 Ian 's first consultant post was as an intensivist in Whipps Cross Hospital where he stayed for three years before moving to Basildon Hospital as a nephrologist in 1997. His educational roles in Basildon included undergraduate tutor, college tutor, clinical tutor, MMC lead and foundation programme director.  In 2008, he became the East of England lead clinical tutor, in which role he was instrumental in developing and implementing the faculty group model and setting up the NACT SAS Tutor Development Days. He became the Head of School of Postgraduate Medicine in 2010 and was appointed as Deputy Dean in 2017. He is the COPMeD Lead Dean for urology, metabolic medicine and chemical pathology and in the East of England supports the Schools of Medicine, Pathology and Radiology as well as the Suffolk and North East Essex and Mid and South Essex LWABs.
The projects with which he is currently involved include workforce transformation, the management of study leave, annual development planning, supporting MTIs, SAS doctors and LEDs, return to training and other aspects of enhancing junior doctors' working lives and management of complex cases requiring additional support.
He is a visiting reader at Anglia Ruskin University. 
Primary Care Dean & Deputy Postgraduate Dean
Primary Care Dean & Deputy Postgraduate Dean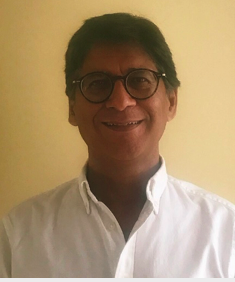 Vijay Nayar is the Primary Care Dean and one of the Deputy Postgraduate Deans for HEE in the east of England. He is the clinical lead for the Professional Support and Well-being Service and for the Faculty of Educators. He is committed to supporting trainees to enable them to reach their potential and promoting cultural safety to address issues related to differential attainment. . Vijay is the national clinical lead for the GP Induction and Refresher scheme and is also interested in international recruitment.ijay Nayar is the Primary Care Dean and one of the Deputy Postgraduate Deans for HEE in the east of England. He is the clinical lead for the Professional Support and Well-being Service and for the Faculty of Educators. He is committed to supporting trainees to enable them to reach their potential and promoting cultural safety to address issues related to differential attainment. . Vijay is the national clinical lead for the GP Induction and Refresher scheme and is also interested in international recruitment.
Associate Postgraduate Deans
Mr Narman Puvanachandra MB BChir MA FRCOphth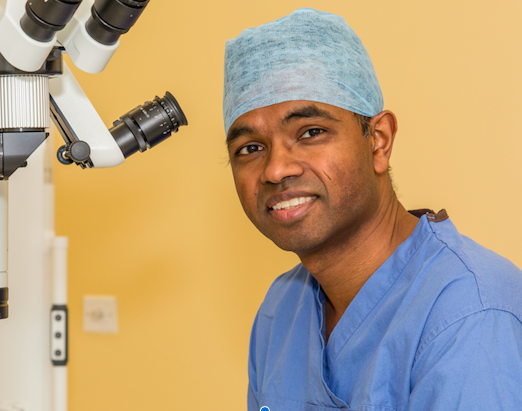 Associate Postgraduate Dean in the East of England for Website (the one that you are looking at right now!) & Marketing. Training Program Director for Ophthalmology.
He has developed & revamped the HEEoE website with hubs for Training in the HEEoE, Trainee Well being, Resources Hub, International Medical Graduates to name but a few. https://heeoe.hee.nhs.uk/medical-training-homepage
Narman graduated with distinction from Gonville & Caius College, Cambridge in 2000, starting his postgraduate training as an SHO in Ophthalmology in the East of England. Subsequently he continued his training in the Wessex region and finally undertook a fellowship in Vancouver, specialising in Paediatric Ophthalmology. Upon returning to the region in 2009 he was appointed as Consultant Paediatric Ophthalmologist at the Norfolk & Norwich University Hospital. After being College tutor for 6 years he went on to become Training Program Director in Ophthalmology in 2015. He has a particular interest in developing training in the region, creating the first regional Ophthalmology teaching program, the first regional week long induction course; helped initiate and develop exam preparation courses for postgraduate exams and delivered simulation training. He has also been an invited lecturer and teacher on projects in Sudan, China and Kenya whilst contributing to an international textbook of Paediatric Ophthalmology.  His other roles include Chair of the Regional Paediatric Ophthalmology group (POSER's), External Advisor to the Parliamentary Ombusdman in Paediatric Ophthalmology, Lecturer at UEA, & Associate Professor in Paediatric Ophthalmology.
---
Dr Matthew J Knight FRCP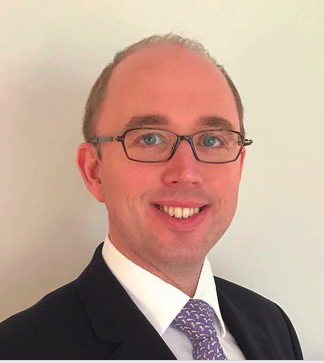 Associate Postgraduate Dean for Programmes. Training Programme director for IM3
Matthew splits his time between HEE in Cambridge and Watford General hospital in Hertfordshire where he is a Respiratory Physician with an interest in unexplained breathlessness, asthma and pleural diseases. As an Associate Dean he works on programme design and delivery, particularly in helping deliver new training programmes following curricula redesign. He works closely with Heads of School and training programme directors as well as the Deputy Deans. As one of the training programme directors for the new Internal Medicine programme (responsible for IMY3) he has been closely involved in the design and delivery of medicine training in the East of England. He is currently working with both the Schools of Surgery and Anaesthetics on the roll out of new modifications to their training programmes.  
Projects at HEE EoE that you are involved in
New Internal Medicine training programme 
Improving Surgical Training (IST) 
Anaesthetics training 
---
Jane MacDougall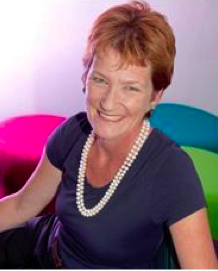 Associate Postgraduate Dean for Clinical Development Fellows & Educational Research & Chair Regional Network Guardians of Safe Working
Dr Jane MacDougall is a Consultant Gynaecologist & Subspecialist in Reproductive Medicine at Cambridge University Hospitals Foundation Trust with a special interest in paediatric & adolescent gynaecology. She has held a number of leadership roles in education including College Tutor and Director of Postgraduate Medical Education for CUH. From 2003-8 she was Clinical Director for Women's Services in Cambridge. She was Head of School for the new EOE Postgraduate School of Obstetrics & Gynaecology (2008-2017). She has established training courses for trainers locally, for the region and for the RCOG and was faculty development lead at the RCOG. She is now Vice Chair of the RCOG Specialist Education advisory committee. She completed a research based Masters in Education in 2003 and has published in educational journals. She is currently Guardian of Safe Working for CUHFT (2017-) & Associate Postgraduate Dean for HEE-EOE.
---
Dr Clive Lewis MA MB BChir PhD (Cantab) FFICM FRCP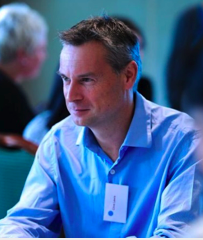 Associate Postgraduate Dean - Lead for DME's, Health Education East of England and Consultant cardiologist, Royal Papworth Hospital, Cambridge
Dr Lewis is a consultant cardiologist and transplant physician, specialising in congenital heart disease, advanced heart failure, cardiothoracic transplantation and mechanical circulatory support. He joined Royal Papworth Hospital in 2006 from Great Ormond Street Hospital and The Heart Hospital where he trained. Dr Lewis has a special interest in the health of young people, transition and leads the adult congenital heart disease service. Current roles include Deputy Medical Director of Royal Papworth Hospital, Lead Appraiser, Director of Medical Education, Cambridge University Associate Lecturer and Senior Clinical Tutor. Nationally, Dr Lewis has held a number of positions, including Council membership of the Royal College of Physicians of London (RCP), the Academy of Medical Royal Colleges and the Postgraduate Medical Education and Training Board. Dr Lewis promotes education and leadership through the Cambridge University Health Partners, RCP, National Association of Clinical Tutors Council and as Health Education East of England Associate Dean. 
Dr Lewis is a regular invited speaker and session chair for international academic meetings and is currently Honorary Secretary of the European Society for Heart and Lung Transplantation. He continues to develop and deliver courses on professional development, medical education and clinical leadership nationally and internationally. Dr Lewis has facilitated courses in three continents and aided the professional development of many doctors practicing around the worldwide.
HEE Projects
Provide feedback and advice around Faculty of Educators programme; educational appraisal; IMT/IST implementation; HEE Quality Assurance Self-Assessment.
Collaboration and closer working through GoSW and GFTSU
HEE Educational Symposia organiser (Annual DME Development and Autumn/Spring Symposia)
Representing HEE EoE at NACT UK Council
Feedback and comment on national initiative and documents e.g. Recently updated NACT Supporting Trainees document. 
Lead for Collaboration with NHS Leadership Academy to develop and pilot new Leadership course aimed at DMEs. 
Invited to take up Executive role within NACT UK (From 2020)
Hosted and organised NACT UK 50thAnniversary and Spring Meeting in Cambridge 
---
Maria Ross-Russell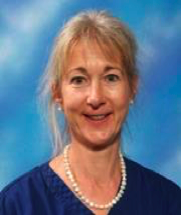 Regional Postgraduate Deputy Dental Dean (Dental Workforce), Midlands and East
Maria is the Regional Postgraduate Deputy Dental Dean across Midlands and East.  She is also a GDC registered Specialist in Special Care dentistry and a Tutor for the University of Cambridge Postgraduate Certificate in Medical Education.  Maria's portfolio includes HEE's Dental Workforce Development, Performer List Validation by Experience and Restoring the Efficiency of Registrants workstreams. She is a member of the national Dental Workforce Development Advisory Group.  Maria also represents the Midlands and East Postgraduate Dental School on the East of England Heads of School committee.
---
George Stephens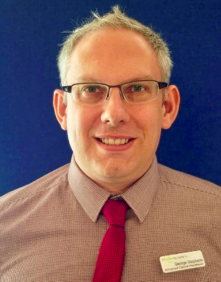 Associate postgraduate dean: wider workforce
Projects at HEE EoE that you are involved in ACP community of practice, ACP development, IST
George is the service lead for ACP at East and North Hertfordshire NHS Trust, having recently moved from Cambridge Hospitals NHS foundation Trust where he was senior ACP for Acute Medicine.
George has recently commenced a secondment, one day a week, with Heath Education England – East of England as Associate Postgraduate Dean – Wider workforce.  An exciting role shaping education and the development of the non-medical workforce in the region.
George has experience working in a wide range of specialities during his career including Emergency Care, Urgent Care, General Practice and Acute Medicine. He is passionate about advanced practice and developing services and supporting practitioners to achieve their full potential.  
He is actively involved in the development of Advanced Practice roles within his trust and his interests include education and ensuring Advanced Practitioners are able to achieve all the pillars of Advanced Practice.  George previously was, until recently, an associate lecturer with Anglia Ruskin University.
George has undertaken an MSc in Advanced Practice and is proud to have achieved ALNP Credentialing through the Royal Collage of Nursing. In the near future aims to continue his studies as doctoral level.
---
Dr Georgia Winnett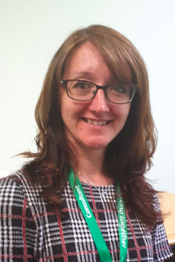 Associate Dean responsible for simulation based education
I was appointed as a substantive renal consultant at Basildon Hospital in 2011 after completing my specialty training in Renal and General medicine in London and Essex. I am currently the lead renal consultant, managing a team of 7 nephrologists and a multidisciplinary renal team that serves a population of 450000 patients. I have a special interest in Kidney Home Therapies, enabling patients to treat themselves at home for as long as possible. I am passionate about education and training, especially using simulation-based technology, to promote patient safety.  I completed my Post-graduate Certificate in Clinical and Professional Education at UCL (merit) in 2018 and my Basic certificate in Quality Improvement and Patient safety (Institute for Healthcare Improvement open school) in March 2017. 
I was appointed as Associate Dean in 2017 and during that time I have established simulation teaching for all Foundation trainees across the region. I am currently involved in promoting equitable and excellent simulation for Foundation year doctors. With the support of the Foundation School Director (Helen Johnson) we are developing academic Foundation years and Higher Trainee education/simulation fellows within the Foundation School. I am developing a network for simulation educators and organise a yearly Networking event to promote our regional work.
Nationally I am working with HEE to develop a simulation-based education strategy and will be representing HEEEofE regional office to implement the NHS patient Safety strategy that was recently launched.
---
Francesca Crawley
Associate Dean for LTFT, OOP SuppoRTT and Academic Training.
PSW clinical caseworker.
I am a neurologist at West Suffolk FT and was the Foundation TPD there for 8 years. I am now the Guardian of Safe Working. 
---
Dr Heman Pathmanandam BSc MBBS LLM MHMEd FRCPsych
Associate Dean, Health Education East of England
Visiting Clinical Fellow, University of Hertfordshire and Consultant Psychiatrist, Hertfordshire Partnership University NHS Foundation Trust (HPFT).
Heman is a consultant psychiatrist in general adult psychiatry. He joined HPFT in 2008 and works both in the community and with inpatients. In addition to being committed to his clinical work Heman has also been heavily involved in medical management; until February 2019 he was a medical lead for adult community services within HPFT and as such provided both strong leadership and support to his colleagues in the delivery of targets that are needed to improve the quality of care.
Heman is passionate about education and the training of young doctors. As well as being both a clinical and educational supervisor he is also a college tutor and examiner for the Royal College of Psychiatrists. In July 2019 he was appointed Visiting Clinical Fellow to the University of Hertfordshire.
HEE Projects:
Study leave
Military
Genomics
Leadership and management for doctors in training
---
Jane Sturgess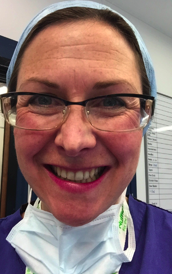 Associate Dean for Faculty Development
Jane is a consultant anaesthetist in West Suffolk Hospital and the associate dean for faculty development. She has worked to set up the HEE EoE tiers for faculty development that offer career guidance and career progression for all educators, regardless of specialty. 
She has also worked to ensure a fair, open and transparent process for educators to apply for bursaries to support post graduate qualifications in medical education.
Other on-going projects include; co-ordinating the educational programmes and delivery of the spring seminar and autumn symposium, the development of a suite of masterclasses with expert facilitators, an educators competency matrix, and increasing accessibility of 'teaching the teachers' for trainees.
She offers support to faculty development in SAS doctors, simulation, QI and leadership.
---
Nam Tong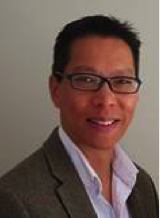 Associate dean and Head of School of Emergency Medicine
Undergraduate training in London Hospital Medical School. Junior posts in East London/Essex and Northern Ireland.
Helped set up first Medical Assessment Unit in Northern Ireland (Ulster Hospital Dundonald).
Research fellow with Trauma Audit and Research Network (TARN), Manchester.
Completed specialty training in Emergency Medicine In East of England.
Consultant in Emergency Medicine Queen Elizabeth Hospital King's Lynn since 2005, clinical lead since 2014.
Head of School of Emergency Medicine since April 2016.
Associate Dean since March 2018 with responsibility for introduction of Annual Development Planning and Workforce Transformation. Current project is Emergency Medicine International Training (EMIT) programme – a joint initiative between HEE, RCEM and SEMI (Society for Emergency Medicine India) for region-based recruitment of EM doctors with training focus.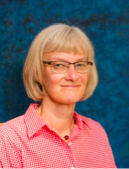 Janet Rutherford
Head of School for General Practice and Associate Dean
I am a GP from Bury St Edmunds, West Suffolk. Having been a GP tutor, GP Trainer, Training Programme Director and Associate Dean, I am
now the Head of School for general practice. This means that I have responsibility for the operational delivery of GP training within our region. This task is made much easier by working closely with both the fantastic teams at HEE as well as all our GP educators. I am really keen to keep our trainees at the centre of everything we do – how can we best help our trainees to achieve their potential and succeed as the GPs of the future?
I am also the Associate Dean leading on the ARCP process for GP trainees and am keen to make this process as straight forward as possible for all concerned. My other interest is in supporting educators, especially those who are trying to help trainees with complex needs. 
Dr Jonathan Rouse

GP Associate Postgraduate Dean Southend and Harlow
Having qualified as a GP in 2004 I became a partner in Hullbridge, Essex, where I continue to practice today. I started my educational career teaching medical students from St. Bartholomew's and the Royal London Medical School and then became an associate trainer in 2005. I subsequently became a full trainer in 2009 and a training programme director in Southend in 2013 before becoming an AD in 2019. By marriage I also have the title of honorary prince of the Bunyoro-Kitara Kingdom.
Projects at HEE EoE that you are involved in - I am currently leading on the changes for GP trainees moving from out of hours to urgent and unscheduled care.
Dr Phil Moxon
GP Associate Dean for Norfolk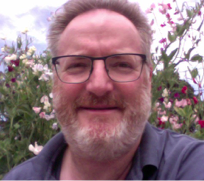 I graduated from Leicester in 1989. I have been a GP partner since 1993 working for 10 years in North Notts and this past 16 years in Great Yarmouth. I became a GP trainer in 1997 and a Course Organiser for North Notts GP VTS in 1998. Having moved to Norfolk in 2003 I took up the  post of TPD in Great Yarmouth in 2006 until June 2019 when I became Associate Dean for Norfolk. I have experience in Forensic Medicine and Factory Medical Officer work from my time in North Notts. Since moving to Norfolk I have focussed on my partnership work and GP training. In my spare time I look after my garden, create lovely winter warming drinks with sloes, renovate garden furniture and many other things I find, enjoy time with my family and am currently attempting to read more.
Dr Sunil Gupta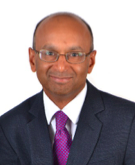 Associate Postgraduate GP Dean for Mid Essex and Basildon since February 2018.
Dr Sunil Gupta has been a GP in Essex since 1995, a GP Trainer since 2004 and an Examiner for the RCGP since 2004.
He was Training Programme Director for Basildon GP Specialist Training Scheme from 2007 to 2012 and Training Programme Director
for Chelmsford GP Specialist Training Scheme from 2015 to 2018. Sunil has collected a large number of helpful educational resources at 
South Essex GP Training website which is at http://www.southessexgptraining.co.uk​
Leila Ronald Jones
BSc(Hons) Nursing, BSc(Hons) Specialist Community Public Health Nursing- School Nurse  
GPN Workforce Lead Covering the East of England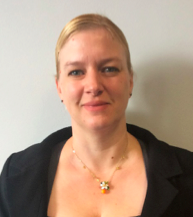 Roles: 
Post Graduate Associate Dean for Nursing Workforce
Post Graduate Associate Dean for Non Medical Workforce
Regional link for National Training Hubs 
Organisation: Health Education England
I have worked in the community as a practitioner for many years, in variety of roles and teams. I moved to Health Education England 3 years ago and worked in Quality team looking at student nurse placements. I have since had 4 secondments to various roles which have given me such a wide range of experiences and skills: project management, Research project, education lead for non medical and a  Primary Care workforce project. 
I am passionate about developing the General Practice Workforce educational opportunities across the East of England 
Please contact me Leila.Ronald-Jones@hee.nhs.uk 
Dr Andrew Wright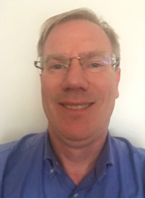 GP Associate Dean for Cambridgeshire and Peterborough
I have been a Partner at Priory Fields Surgery in Huntingdon for the past 20 years. I am a Trainer and GP Appraiser.
I have been an Associate Dean for the past year, having previously been a Training Programme Director in West Cambridgeshire
Projects at HEE EoE that you are involved in - Projects in the GP School
Dr Antonio Munno
Associate Postgraduate GP Dean for Bedfordshire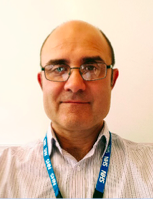 I am a GP partner at the King Street Surgery in Kempston, Bedford and have been a GP trainer for over 20 years. In 2018 I became Associate GP Dean for Bedfordshire having previously been the training programme director for GP training in Bedford. I am also involved in the teaching of undergraduates at the Clinical school in Cambridge.
Dr Ayesha Tu Zahra

Associate Postgraduate Dean for Suffolk and North East Essex 
Ayesha is a GP Trainer and has passion for training and education. She is currently working as Associate Dean Suffolk and North East Essex and is a GP Partners in Ipswich. She is also Governing Body member for Ipswich and East CCG. In her HEE role she is actively involved in pre CCT GP training and also works with Ipswich CCG training hub to facilitate training for post CCT GPs, retainers and fellows.
Sally Derrick
GP Associate Post Graduate Dean for Hertfordshire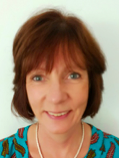 I have been involved with training since the start of my GP career 30 years ago; training pharmacists, nurse practitioners, medical students and GP trainees, and then as TPD for Wewlyn Branch of Central Herts GP Training Scheme for 5 years before becoming AD for Hertfordshire. As well as being a GP partner, trainer, and appraiser, I have been a CCG representative and Prescribing Lead. Now I am concentrating on the educator roles and am looking forward to the challenges of the AD post, and working within the GP School Team. Out of work I enjoy walking, gardening, cooking, sewing, skiing, family time and Monty the crazy dog.
Dr Emma Salik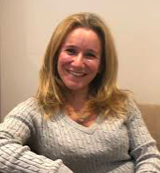 GP Associate Dean for the Retainer/I+R and IGPR Schemes
Training Programme Director for the Central Hertfordshire Training Scheme
I qualified as a GP in 2003, working as a Principal until 2012. I developed an interest in education and training when I was an AiT. After I qualified, I worked as an Academic Fellow at UCL until 2009. Alongside this role I was a locum TPD for the Central Herts GP Training Scheme before achieving a permanent position in 2005. I qualified as a GP Trainer the same year. In 2009 I became a GP appraiser, and still enjoy my involvement with this. I have enjoyed all the roles I have been involved in and the challenges they present. In July 2019 I became the Associate Dean for the Retainer Scheme/I+R and IGPR work. It is exciting to be working with HEE looking after GPs that are post CCT and being involved with programmes that are developing to improve GP recruitment and retention.
Projects at HEE:  I am currently involved in the Central Midlands Expansion Programme. Health Education England is working with NHSE to support the learning and education provided to GPs that have come over to the UK from the EU. This work is interesting as it involves not only working closely with practices, other educators and the International GPs but it also provides opportunities to create training content for myself and others to deliver. The aim of this scheme is to offer support, and high-quality education to all those involved in order to recruit and retain GPs in the UK NHS.
Paul Wright
Associate Postgraduate GP Dean for Recruitment, Foundation Liaison, Fellowships, Website & Marketing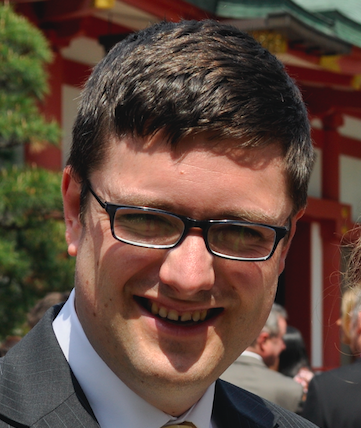 Having moved to the East of England for medical school I married a Molly dancer (traditional East Anglian version of Morris dancing) so couldn't escape. I now split my time between working as a GP and GP Trainer in Bedford and my deanery portfolio - which might best be viewed as AD responsible for encouraging and enabling people to come to (or stay in) the East of England for GP training.
In the little time I have left I enjoy swimming, photography, trivia quizzes and trying to follow Liverpool FC.
I'm leading on redeveloping the GP School website, and we have recently launched an App for our GP trainees.
I look after our newly launched ST4 Quality Improvement and Educational Leadership Fellows and am interested in how we can use recruitment data to help to target trainees who may need extra support early in their training.
Sunday, 8 September, 2019
Show Between Dates:
Sunday, 8 September, 2019