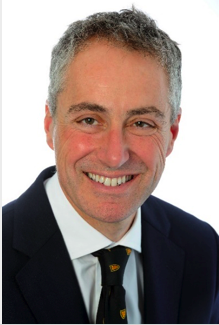 Postgraduate Dean 
Professor Bill Irish
Bill studied in Cambridge and London, before training as a general practitioner in Bath and pursuing a parallel career in postgraduate medical education. Previously he was Director of GP Education in Health Education South West and chair of COGPED.
He leads postgraduate medical education and oversees all educational placements for nursing, midwifery, pharmacy, dental and allied health profession students across the East of England.
Bill is the UK lead postgraduate dean for the specialities of general surgery, trauma and orthopaedic surgery and clinical genetics. He is the HEE dean for integrated academic and clinical training for doctors and dentists in partnership with NIHR and the English medical schools.
He holds visiting chairs of medical education at Bristol, East Anglia and Anglia Ruskin universities and has research interests in high-stakes assessment, medical trainee recruitment and selection.
Bill was fortunate to be deployed as clinical lead for a large Ebola treatment centre in Sierra Leone during the 2015-16 pandemic, and has a continued interest in global health working closely with regional, national and international partners.
I have been a Partner at Priory Fields Surgery in Huntingdon for over 20 years. I am a Trainer, GP Appraiser and Medical Student teacher.
Dr Jonathan Waller BSc MD FRCP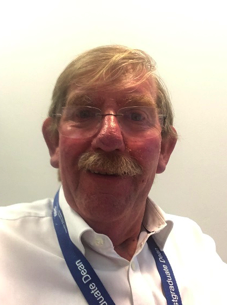 I qualified at the London Hospital Medical College in 1972 and thereafter trained as a General Physician with an interest in Respiratory Medicine and the Royal London, Royal Brompton and Royal Free Hospitals, I was appointed as a Consultant in these specialties to the West Essex Hospitals in 1984. I subsequently held the roles on Clinical tutor/DME, RCP Regional Advisor and College tutor, Clinical Director of Medicine, lead Clinician for Medical and Clinical Audit and for the NE Thames Deanery Chair of the Regional Respiratory Medicine RTC. Member for the General Medicine RTYC and Chair of the Regional Clinical Tutors committee.
I joined the East Anglia Deanery as it then was in 2003 as part-time Associate Postgraduate Dean, moving to the East of England Multi-professional Deanery within the EoE SHA when this replaced the old Deanery where I became Deputy Postgraduate Dean and finally transferred to HEE at its birth as full time Deputy Postgraduate Dean. During this period I was also seconded for two separate periods of approx. 1 year each into the role of Postgraduate Dean.
During this period I have overseen at various times all of our secondary care Postgraduate School and am currently responsible for Surgery, O&G, Paediatrics, Emergency Medicine, Anaesthetics and Ophthalmology
I am senior clinical lead for the Norfolk and Waveney LWAB/STP.
I am COPMed Lead Dean for Acute Internal Medicine and Otolaryngology.
Projects:
Throughout my time in the East of England my major interest has been within the sphere of Quality Management and Assurance, delivery of the GMC and HEED Quality Frameworks, the development and research into the GMC Survey and quality metrics.
I am responsible for the operational delivery of the HEE Quality Framework across the east of England
I also represent HEE at NHSE/I Quality Surveillance Groups and Oversight and Assurance Groups of Trusts in Special Measures.
Deputy Postgraduate Dean for Secondary and Tertiary Care
Deputy Dean for Secondary and Tertiary Care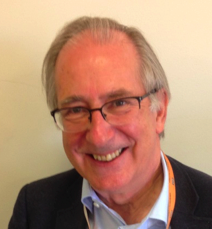 Ian 's first consultant post was as an intensivist in Whipps Cross Hospital where he stayed for three years before moving to Basildon Hospital as a nephrologist in 1997. His educational roles in Basildon included undergraduate tutor, college tutor, clinical tutor, MMC lead and foundation programme director.  In 2008, he became the East of England lead clinical tutor, in which role he was instrumental in developing and implementing the faculty group model and setting up the NACT SAS Tutor Development Days. He became the Head of School of Postgraduate Medicine in 2010 and was appointed as Deputy Dean in 2017. He is the COPMeD Lead Dean for urology, metabolic medicine and chemical pathology and in the East of England supports the Schools of Medicine, Pathology and Radiology as well as the Suffolk and North East Essex and Mid and South Essex LWABs.
The projects with which he is currently involved include workforce transformation, the management of study leave, annual development planning, supporting MTIs, SAS doctors and LEDs, return to training and other aspects of enhancing junior doctors' working lives and management of complex cases requiring additional support.
He is a visiting reader at Anglia Ruskin University.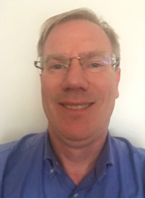 I have been a Partner at Priory Fields Surgery in Huntingdon for over 20 years. I am a Trainer, GP Appraiser and Medical Student teacher.
I was previously Associate Dean / Workforce Associate Dean for the Cambridgeshire and Peterborough area, and prior to that, a Training Programme Director in West Cambridgeshire. 
Up until recently I have been the Assessment Associate Dean for the GP School.and a member of the RCGP WBPA Core Group.
I am involved in the 'Promoting Excellence for General Practice' project in the GP School.
Associate Postgraduate Deans
Paul Wright
Head of School of General Practice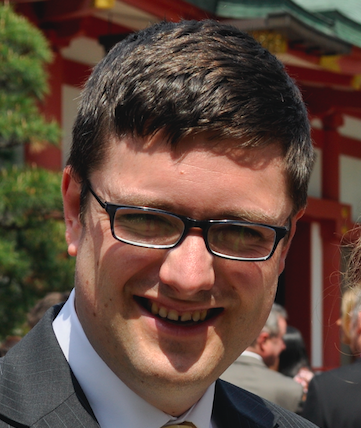 Having moved to the East of England for medical school I married a 'Molly dancer' (traditional East Anglian version of Morris dancing) so couldn't escape. 
I work clinically as a GP in Bedford and combine that with my deanery roles. 
My main focuses of work in the deanery are around supporting out International Doctors when they come to the East of England to train, and to lead the regional response to tackle Differential Attainment when in training. 
Dr Jonathan Rouse
GP Associate Postgraduate Dean for Quality and for Workforce in Mid and South Essex


Having qualified as a GP in 2004 I became a partner in Hullbridge, Essex, where I continue to practice today. I started my educational career teaching medical students from St. Bartholomew's and the Royal London Medical School and then became an associate trainer in 2005. I subsequently became a full trainer in 2009 and a Training Programme Director in Southend in 2013 before becoming an AD in 2019. By marriage I also have the title of honorary prince of the Bunyoro-Kitara Kingdom.
Projects at HEE EoE that you are involved in - I am the deanery lead for urgent and unscheduled care. I am leading on revamping the quality processes for the recognition of learning environments and GP educators.
Dr Cathryn Ruddock
GP Associate Dean for Norfolk
Cathryn is a locum GP working in Norfolk. She has recently left her role as TPD in Norwich to take up the post of Associate Dean.  She is a graduate from UEA's first cohort of medical students and completed GP training on the Norwich VTS scheme. Prior to being a doctor she was a Senior lecturer in District Nursing and a District Nurse and has a wealth of experience of health care provision in the community setting. Outside of the scheme she is married and has 2 grown up sons as well as 2 step children. Her interests include diving, gardening and swimming.
Dr Sunil Gupta
Associate Postgraduate GP Dean for Mid Essex and Basildon since February 2018.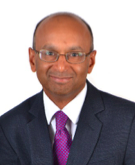 Dr Sunil Gupta has been a GP in Essex since 1995, a GP Trainer since 2004 and an Examiner for the RCGP since 2004.
He was Training Programme Director for Basildon GP Specialist Training Scheme from 2007 to 2012 and Training Programme Director
for Chelmsford GP Specialist Training Scheme from 2015 to 2018. Sunil has collected a large number of helpful educational resources at 
South Essex GP Training website which is at http://www.southessexgptraining.co.uk​
Leila Ronald Jones
BSc(Hons) Nursing, BSc(Hons) Specialist Community Public Health Nursing- School Nurse  
GPN Workforce Lead Covering the East of England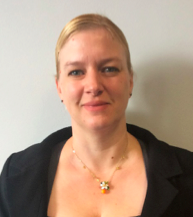 Roles: 
Post Graduate Associate Dean for Nursing Workforce
Post Graduate Associate Dean for Non Medical Workforce
Regional link for National Training Hubs 
Organisation: Health Education England
I have worked in the community as a practitioner for many years, in variety of roles and teams. I moved to Health Education England 3 years ago and worked in Quality team looking at student nurse placements. I have since had 4 secondments to various roles which have given me such a wide range of experiences and skills: project management, Research project, education lead for non medical and a  Primary Care workforce project. 
I am passionate about developing the General Practice Workforce educational opportunities across the East of England 
Please contact me Leila.Ronald-Jones@hee.nhs.uk 
Dr Antonio Munno
Associate Postgraduate GP Dean for Bedfordshire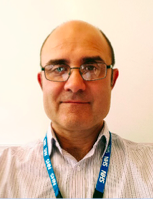 I am a GP partner at the King Street Surgery in Kempston, Bedford and have been a GP trainer for over 20 years. In 2018 I became Associate GP Dean for Bedfordshire having previously been the Training Programme Director for GP training in Bedford. I am also involved in the teaching of undergraduates at the Clinical School in Cambridge.
Dr Ayesha Tu Zahra
Associate Postgraduate Dean for Suffolk and North East Essex 

Ayesha is a GP Trainer and has passion for training and education. She is currently working as Associate Dean Suffolk and North East Essex and is a GP Partners in Ipswich. She is also Governing Body member for Ipswich and East CCG. In her HEE role she is actively involved in pre CCT GP training and also works with Ipswich CCG training hub to facilitate training for post CCT GPs, retainers and fellows.
Dr Brendon O'Leary
GP Associate Dean for Faculty Development and Fellowships
Brendon has been involved in medical education ever since organising mock exams for students when he was a house officer. After teaching Anatomy to medical students at the University of Bristol, he became a GP and a Training Programme Director during the very early days of ePortfolio. He's maintained an interest in digital skills and also worked on offering resources to trainees in difficulty. After moving to Cambridge in 2012 and working on website projects and assessing training post quality as a Training Programme Director in Bury St Edmunds, he now leads on Faculty matter such as digital and regional offerings for the GP School. He is a GP and Trainer at Granta Medical Practices near Cambridge.
He particularly leads on the organisation of regional training events, and our online Panopto Bridge platforms for learning. He oversees the training of new and existing GP Educators, including converting GP Educator training into an online process during 2020 and beyond.
Dr Emma Salik
GP Associate Dean for the Retainer/I+R and IGPR Schemes
Training Programme Director for the Central Hertfordshire Training Scheme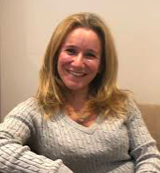 I qualified as a GP in 2003, working as a Principal until 2012. I developed an interest in education and training when I was an AiT. After I qualified, I worked as an Academic Fellow at UCL until 2009. Alongside this role I was a locum TPD for the Central Herts GP Training Scheme before achieving a permanent position in 2005. I qualified as a GP Trainer the same year. In 2009 I became a GP appraiser, and still enjoy my involvement with this. I have enjoyed all the roles I have been involved in and the challenges they present. In July 2019 I became the Associate Dean for the Retainer Scheme/I+R and IGPR work. It is exciting to be working with HEE looking after GPs that are post CCT and being involved with programmes that are developing to improve GP recruitment and retention.
Projects at HEE:  I am currently involved in the Central Midlands Expansion Programme. Health Education England is working with NHSE to support the learning and education provided to GPs that have come over to the UK from the EU. This work is interesting as it involves not only working closely with practices, other educators and the International GPs but it also provides opportunities to create training content for myself and others to deliver. The aim of this scheme is to offer support, and high-quality education to all those involved in order to recruit and retain GPs in the UK NHS.
Sunday, 8 September, 2019
Show Between Dates:
Sunday, 8 September, 2019