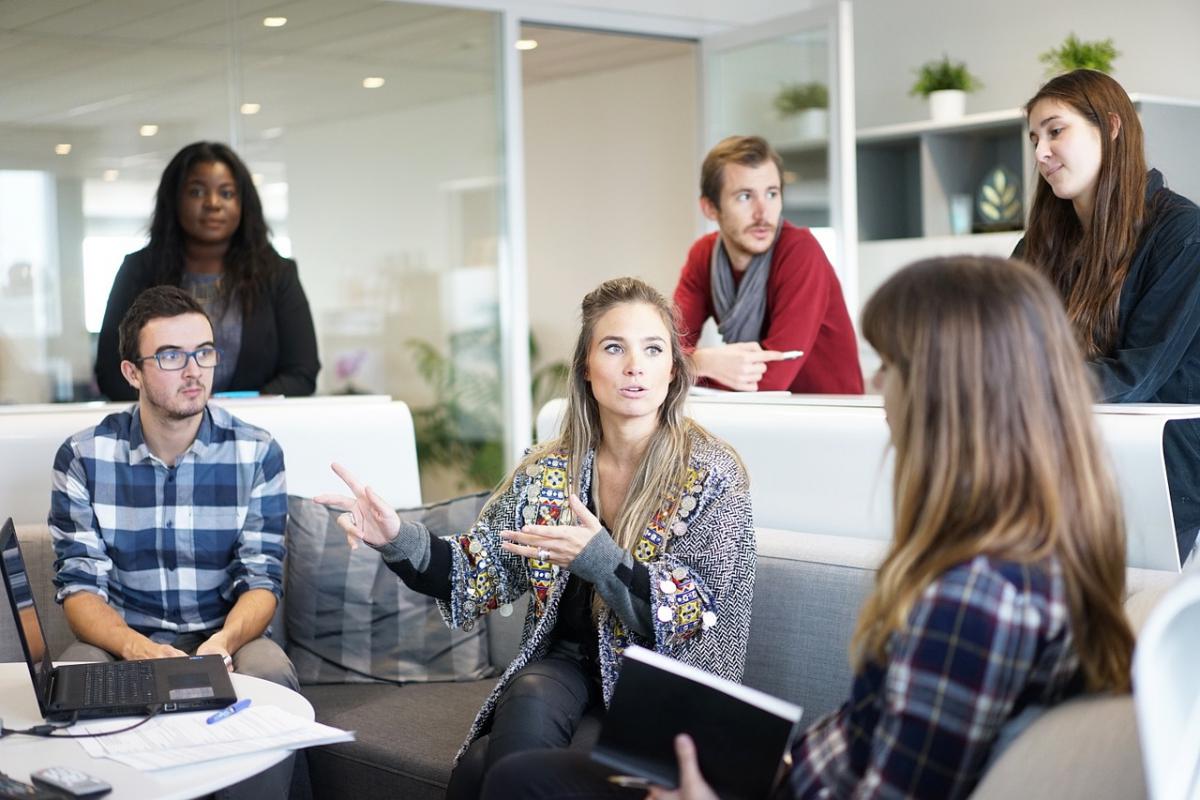 About the programme
Welcome to the Bedford GP Training Programme. We have been offering GP Training in Bedford and the surrounding villages for over 20 years.
Who are we?
The Bedford GP Speciality Training Programme offers a strong foundation for GP Trainees in becoming a competent, effective and confident GP of tomorrow. With a varied approach, individuals can navigate their way through a range of placement opportunities, providing a wealth of experience to inform later career moves.
Whilst addressing the GP curriculum, this scheme aims to support GP Trainees (see our training programme below). We believe in working with GP Trainees to understand the individuals needs and ensure their personal and professional development. Locally we strive to 'grow our own', with the aim to retain highly skilled and valued individuals in Bedford. In doing so, the  scheme aspires to be interactive, enabling members to share a fun learning environment with peers and allow for innovation.
Where are we?
The scheme is based in North Bedfordshire, working with nearby practices both rural and urban. Most hospital placements in Bedford Hospital NHS Trust. On the half day release sessions we meet at the Raleigh Training Suite which is next to Bedford Hospital (see more detail below).
Situated within travelling distance of London, Bedford is a town that is naturally well served by both public transit systems and major trunk roads. Whilst access to the capital and other neighbouring city's such as Cambridge is of ease, Bedford is surrounded by many rural and picturesque market towns and villages. These more leafy areas offer a traditional and charming location to house hunt. 
Our approach
Throughout the Bedfordshire VTS scheme we will be preparing you for the career you want and where you want. As part of this we hope to cover as much experience and knowledge of the Bedfordshire area as possible, in the aim to retain trainees. We hope to persuade you to stay local with our range of career offers…
Friendly one to one support from highly experienced trainers

A fun, supportive, half day release scheme with excellent guest speakers designed over a rolling programme to help trainees cover the breadth of the GP curriculum

Consultation & Communication skills training led by highly trained facilitators in the locally developed but world leading Calgary-Cambridge communication skills model.

Focused exam preparation with funded access to the Fourteen Fish AKT package for all trainees, locally arranged AKT preparation courses and focused small group CSA preparation led by experienced trainers and visiting by CSA examiners.
The training programme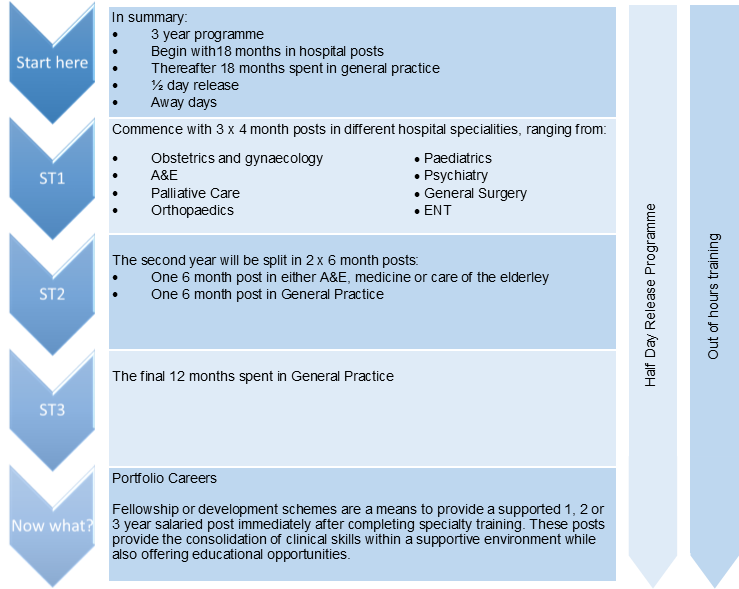 The training programme above outlines the journey of a GP trainee, you will notice throughout this journey the need to undertake Out of hours training. Our local Out of Hours (OOH) provider is BEDOC (Bedford on Call). We are fortunate that they are able to support our trainees with supervised sessions throughout their time in GP placements. GP trainees are expected (and renumerated as part of their contract) to undertake a minimum of 6 hours per month spent working in General Practice - equating to 108 hours over the course of their training scheme (with a pro rata increase of extra time is spent in general practice). Trainees also need to collect evidence over these sessions to demonstrate that their competence of working in the Out of Hours environment.
A comprehensive induction is organised twice a year (close to the start date in General Practice). It is essential for trainees to have undergone this induction before they are able to book shifts. It is also important to understand that several trainees will be wishing to undertake shifts around the same time so booking well ahead is strongly recommended. Trainees are NOT able to undertake out of hours shifts whilst working in hospital posts.
BEDOC login page is here.
In addition the Half Day Release Programme takes place within term-time only (30 weeks per year) teaching programme running on Thursday afternoons· This is a great opportunity for all of the trainees across the three years of training to come together to share experience and learn together. We offer a variety of sessions aimed at covering the breadth of the GP curriculum often including guest speakers, sessions focusing on communication skills and sessions designed to prepare trainees for their examinations.