Overview of Training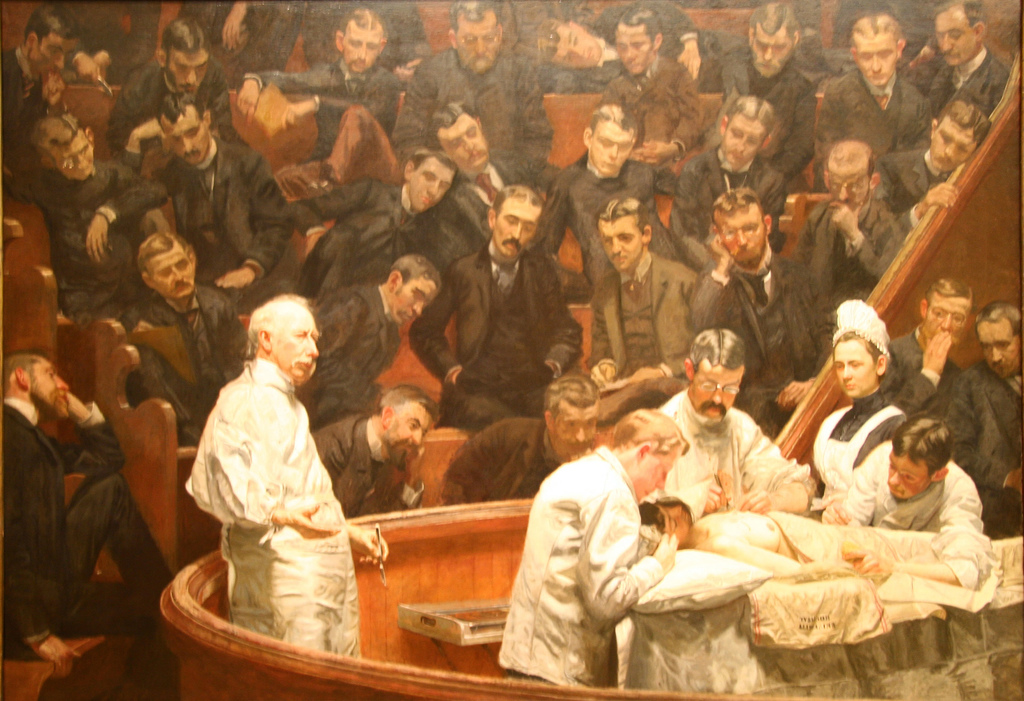 East of England encompasses a large geographical area including 17 hospitals (as above) providing high quality surgical training. Being one of the largest deaneries in the UK, training in a multitude of surgical sub-specialties is available for higher surgical trainees. This ranges from general training within a District General Hospital to specialist training at tertiary teaching hospitals (Addenbrooke's Hospital and Norfolk and Norwich Hospital). Sub-specialties covered include Breast, Colorectal, Hepatopancreatobiliary (HPB), Oesophagogastric (OG), Benign Upper GI, Bariatric, Endocrine and Transplant surgery. Below are a list of the training units within the region:
 

   East of England Deanery

 

 

   Addenbrooke's Hospital (Cambridge)

   Colchester General Hospital (Colchester)

   Norfolk and Norwich University Hospital (Norwich)

   West Suffolk Hospital (Bury St Edmunds)

   Broomfield Hospital (Chelmsford)

   Hinchingbrooke Hospital (Huntingdon)

   Princess Alexandra Hospital (Harlow)

   James Paget Hospital (Great Yarmouth)

   Lister Hospital (Stevenage)

   Bedford Hospital (Bedford)

   Watford General Hospital (Watford)

   Queen Elizabeth Hospital (King's Lynn)

   Peterborough City Hospital (Peterborough)

   Southend University Hospital (Southend)

   Luton and Dunstable Hospital (Luton)

   Basildon University Hospital (Basildon)

   Ipswich Hospital (Ipswich)

 
Higher Surgical Training Programme:
Higher Surgical Training starts at ST3 (Registrar) level following successful entry by competitive centralised national recruitment. Subsequent training lasts six years extending to ST8 level and adheres to the JCST General Surgery Curriculum, which is covered on the Intercollegiate Surgical Curriculum Project (ISCP) website. Training is structured and follows a set programme throughout which trainees will rotate between various hospitals within the region.
ST3-4:     wide range of general surgical training with 6 monthly placements in Breast/Colorectal/UGI/Vascular/Endocrine/HPB. 6 months of Vascular surgery is currently mandatory during this period.
ST5-6:     1 year in Colorectal surgery and 1 year in UGI surgery. Only under exceptional circumstances will training in other sub-specialties during this period be permitted (at the discretion of the Training Programme Director (TPD))
ST7-8:     2 years allocated to individual trainee's surgical subspecialty preference
Annual progress throughout training is assessed with a formal ARCP every year (either March or September). During this annual assessment, progress will be examined on individual trainees' ISCP profiles and against the JCST General Surgery CCT checklist. 
Application to sit FRCS examinations in General Surgery can only be submitted on obtaining a successful outcome at ST6 ARCP. The examination comprises of two parts which are detailed further in the FRCS section of this website. Certificate of Completion of Training (CCT) marks the completion of surgical training and is awarded following ST8 where all competencies have been achieved.
Training in the East of England deanery has always yielded excellent feedback from past and current higher surgical trainees in General Surgery. The deanery offers a wealth of experienced trainers within well-established units around the region who are passionate about training. East of England can cater for almost any sub-specialty within General surgery with most trainees granted their first or second choice preferences in regards to training rotations. The Training Programme Director takes into account location preferences, academic interests and level of training when allocating hospital rotations. Junior trainees tend to remain in the same hospital for the first two years (ST3-4) to facilitate more consistent and good quality generic elective and emergency training at the early stages of their training.
East of England deanery provides full time and less than full-time training (LTFT) at the discretion of the TPD and Deanery leads. LTFT trainees potentially have the option to job share. Trainees taking time out of training for research, maternity/paternity leave or for other reasons can be phased back to work with deanery funded support.
All new registrars into the region have a formal induction day prior to starting their first rotation in the region. Trainee representatives and deanery administrators are available for support and advice regarding training matters/issues. The deanery have also set up a Mentorship programme, which allocates junior trainees to enthusiastic senior registrar mentors for guidance and support during training.
East of England has one of the best cadaveric simulation programmes in the country. This training is held at the Evelyn Suite in Fulbourn and utilises high quality fresh cadavers for surgical simulation. These courses are free of charge for regional trainees and are hosted by expert faculty (experienced consultants within the region) to cover individual general surgical sub-specialties. These sessions have a low faculty to delegate ratio and are very much tailored to meet individual learning needs of trainees.
Throughout the academic year, there are six centralised regional training days based at either Addenbrooke's Hospital in Cambridge or Norfolk and Norwich University Hospital in Norwich. Individual days are themed to different surgical sub-specialties and compromise of lectures, interactive sessions and FRCS style viva practice.
The deanery also provides training opportunities in Management and Leadership including The Chief Resident Leadership and Management Programme at the internationally renowned Judge Business School of Cambridge University (subject to successful application following interview) and the MIAD course.
Opportunities for Higher Degrees in research are available within the region with many trainees pursuing formal research affiliated with Cambridge University and the University of East Anglia. Academic support can be provided by senior trainees and the regional Academic Lead for further guidance.
The STEER collaborative is our recently formed trainee-led research collaborative led by an enthusiastic committee (see STEER section of website). The collaborative has conducted various multi-centre studies within the region and is always willing to help with project proposals bought forward by trainees.
Addenbrooke's Hospital has strong academic links with internationally renowned surgical units abroad. Formal research training posts are available at Professor Ashley's unit at the Brigham Memorial Hospital (Boston, USA) on enquiry.
Why train in East of England?
East of England offers a vast range of excellent surgical training opportunities given the size and wealth of experience within the region.
High quality simulation training and teaching with numerous avenues to get involved in research/academia attracts many to our deanery.
Great feedback from past and current trainees
Active trainee-led research collaborative and Mentorship programme
Beautiful picturesque part of the country and not too long from city life (London, Cambridge, Norwich)
Most training units within the region commutable from London
Great place to bring up family - generally low crime, good schools/education, good transport links (train/bus/Stansted airport)