The Educational Supervisors:  Promodh Datta the practice principal, has been an Educational Supervisor in continuum since 1995. He was Diploma Tutor for the Faculty examinations for DGDP, MFGDP, MJDF and undertaken supervisor lead at the FD'S final Clinical Case presentations. He has a particular interest in Forensic Dentistry and lectures on numerous subjects both nationally and internationally. His ethos is to help colleagues towards further Professional Development and is delighted to see several of his past FD's progress to become successful practitioners, Dental Tutors and Consultants. He has served in numerous Dental and charitable committees undertaking roles from Chair, President to Trustee which have facilitated projects to contribute towards our wider world community.
Bhupesh Patel: On completing his DFT at Grays, he continued as an Associate during which period he undertook further studies to including Dental Teaching Qualifications. He has been an educational supervisor since 2004 and is keen on developing postgraduate activities, to assists our new graduates to further their clinical development. He is passionate about his profession and has developed an interest in the broader aspects of dentistry.
 
The Practice: A busy High Street family-focused Dental practice since 1983. 
The surgery provides on-site staff parking only. 
The practice has eight operatories two of which are currently being refurbished to cater for the delivery of AGPs during the COVID-19 Pandemic, to include air purification system and minimalist set up focusing on infection prevention control. With two separate waiting areas, and other rest and staff recreational rooms. The modern dental surgeries are fully equipped and certified for foundation training. 
It has a broad range of educational and clinical treatment tools to include surveyors, Face-bow, articulators, microscopes etc., to facilitate deeper understanding to deliver a broader range of treatments.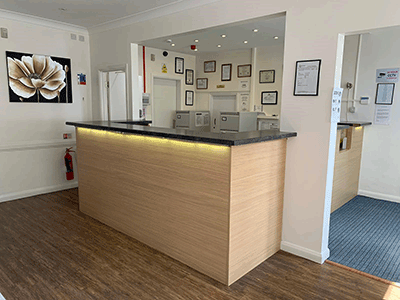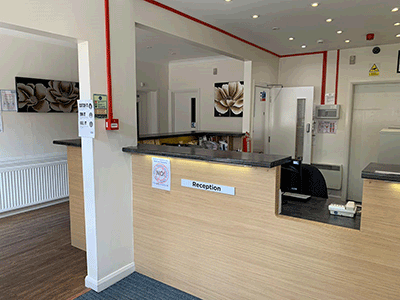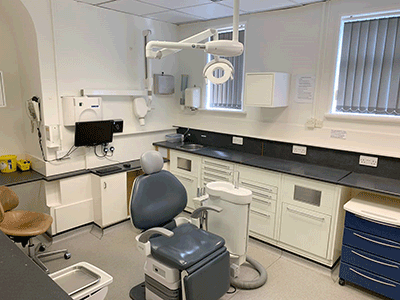 The Area: It is situated in Grays, which is (as a marker) near Lakeside shopping centre. By road, access via M25 and A13. 
By Rail, the practice is located at the heart of Grays Town Centre, 100-yard walk from Grays Mainline Station, which is the last station that supports the use of an Oyster Rail Card. You can access this via C2C which is 35 minutes from Fenchurch Street / 25 minutes from West Ham. 
Other Points of Interest: The dental team have a vast experience in foundation training are very supportive to enhance the foundation dentists formative postgraduate development both clinically and otherwise.
We also have an in-house Specialist Orthodontist and Special interest Implant colleagues, who are inquiry proactive in mentoring the foundation dentists (should they wish) to undertake furthermore in-depth inquiry of these subjects.