BDS MJDF PGCAP MClinDent FRP
Unit 4 The Square
Great Notley
The Educational Supervisor: ​Anup Ladva qualified from Guy's Kings St Thomas' Dental School in 2002.  Anup works at the surgery and is a part-time clinical teacher for Kings College London on the MClinDent program.  Anup has a genuine interest in primary care and is actively involved in improving the provision of ethical and quality dental care in Braintree. He is passionate about continual professional development and strongly believes that post-graduate training is vital for career growth, self-development and ensuring that practitioners are continually challenged and motivated by their chosen profession. 
Anup has been a trainer since 2011 and is excited to welcome a new colleague into the surgery. He committed to helping the FD develop and achieve self-sufficiency, confidence and clinical excellence. Anup has completed the following key post-graduate training:  
Aesthetic Dentistry – American Association of Cosmetic Dentistry
Advanced Restorative Dentistry
Oral Surgery – Max Fax department (GKT & Colchester District Hospital)
Sedation training with SAAD
MClinDent in Fixed Removable Prosthodontics
 
The Practice: 
The Dental Studio moved from a two surgery practice to a new beautiful, purpose-built, 4 surgery practice in the summer of 2010 and in 2015 we expanded our practice yet again to a now 5 surgery practice.  
We are very proud of our new surgery and confident it is on par with the latest government guidelines and protocols. We have a comprehensive IT set-up throughout the practice with inter-surgery communications interface. Intra-oral digital radiographs are set-up in each surgery with a separate 3D CT scanner and OPG room on the ground floor. We also have the state of the art 3D intra oral scanner. The surgery has a lovely reception area with flat screen TV and two dedicated sterilisation rooms. The practice provides a separate staff room, two offices, kitchen, locker room and WC. The surgery has modern contemporary décor and is fully air conditioned. Braintree Dental Studio is also member of the BDA Good Practice Scheme.
Currently we have 4 dentists working in our dental practice who are all confident and keen to help if situations arise.
The surgery provides a full range of NHS services, along with a wide range of private treatment options including:
Crown, veneer, bridgework with complex full mouth rehab cases.
Orthodontics – Clear Aligner and Inman Aligner systems.
Dental Implants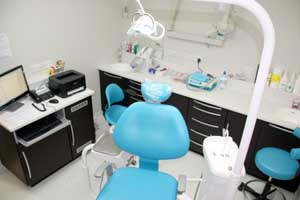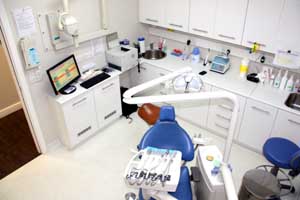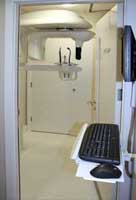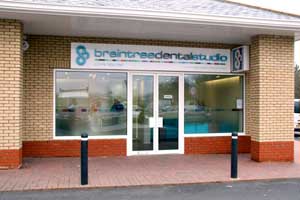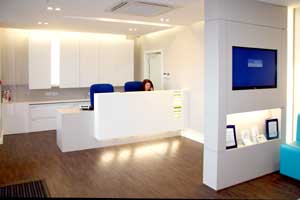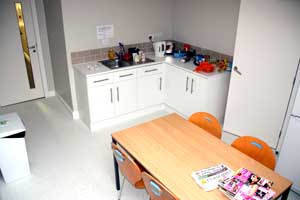 The Area: Braintree Dental Studio is located on "The Square" which is on the outer borders of Great Notley Village (2.5miles from central Braintree). The Square also has a GP surgery, Veterinary surgery, Nursery, Salon, Chinese restaurant, Dry Cleaners and a large Tesco supermarket. Our primary clientele are patients from the village but since the move to our new location we have been more visible to shoppers and hence seen an increase in demand in patients from neighbouring villages and towns. 
We are easily reachable by road (M11 & A120) and have ample parking spaces for both staff and patients. (Under 30 minutes car journey from M25).We have a bus stop behind the surgery that has local bus routes to Braintree central, Chelmsford, Colchester and other larger towns in the area.  Braintree is accessible from London Liverpool Street Station via the National Express East Anglia rail network
Other Points of Interest: Accommodation is easy to organise and our practice manager will be more than happy to help you with this. Braintree is home of the popular Freeport Shopping Centre where you will find countless designer outlet stores and restaurants.  Braintree Leisure Centre & Braintree Swimming Centre are also close by.   We are only 20 mins from Chelmsford and 30mins from Colchester.