Corton Road Dental Practice
BSc Biomedical Sciences (Essex), BDS (Plym)
Corton Road Dental Surgery
The Educational Supervisor: I qualified from the Peninsula School of Medicine and Dentistry (Plymouth) in 2015 and completed my Foundation Training at Corton Road Dental Surgery. Following my Foundation Training, I stayed on as an associate with the practice and have remained there ever since. Prior to this I graduated from the University of Essex with a degree in Biomedical Sciences and worked as a Biomedical Scientist before entering dental school. I had a great experience during my first year as a Foundation Dentist and that was due to the friendly practice environment and two very supportive and caring Educational Supervisors. Since 2017, we have welcomed overseas qualified dentists and I have really enjoyed guiding and advising them through their first year in practice. I became an Educational Supervisor in 2021 and given that my own Foundation Training year was very enjoyable and I would like our Foundation Dentist to have a similar experience whilst ensuring that they overcome the challenges of their first year in practice in a relaxed and supportive environment. I enjoy all aspects of dentistry and I am enthusiastic about passing on my knowledge to others. I believe that I am an understanding and approachable individual that will strive to help any member of the team whenever possible.  Outside of dentistry, I have recently started playing golf but I regularly play football and tennis and I enjoy spending time with friends and family!
The Practice: We are a successful independent NHS & Private group of practices with the following accreditations; IIP (Investors in People), NVQ III training Centre Accreditation, ISO 9002 (Business Systems Accreditation). We have our own Nurses training school, with an intake of 12-16 new candidates per year. As a group of practices, we have been involved with DFT's since its inception and have currently 6 Educational Supervisors within our group.
The Corton Road Dental Surgery is a ten surgery practice near to the centre of town. The practice has a centralized sterilization room with dedicated sterilization nurses, digital x-rays, DPT machine and well equipped with friendly staff and an opportunity to gain experience in a range of interests and specialties including Orthodontics, Implants and Facial Rejuvenation. Over the past few years we have proudly developed the Happy Smiles Club, which is a dedicated team for providing OHE in the practice and to the local community.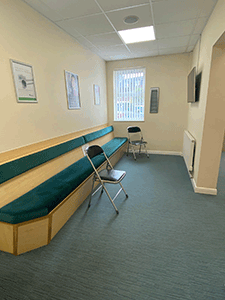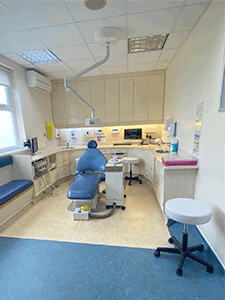 The Area: Lowestoft is as far east as you can go in the British Isles. Surrounded by beautiful countryside, this small town has many facilities but is only half an hour away from the busy city of Norwich. Situated on the coast with an award winning beach and busy local sports clubs and social networks there is something for everyone. 
Other Points of Interest: Even for people who know nothing of the area, the practice group provides the perfect opportunity for FDs to gain experience and enjoy the year in a relaxed and sociable atmosphere with young dentists and staff in a non corporate environment. The friendly and supportive practice group will be able to assist with finding and/or arranging accommodation.
Events:
Regular Practice Meetings with interesting topics
Study Groups
Peer Review
Clinical Audits
Social Events - including golf days and our annual Dentists vs Accountants evening