Tavern Street Dental Practice
Tavern Street Dental Practice
The Educational Supervisor: Hi! My name is Cheerag Raval and I am the Educational Supervisor and Practice Owner at Tavern Street Dental Practice. I qualified from the University of Manchester in 2009, completed my Foundation Year 1 training in Wilshire and then completed my Foundation Year 2 training in Oral & Maxillofacial Surgery at the Luton & Dunstable Hospital in 2011. During this time, I also attained my Membership with the Joint Dental Faculty at the Royal College of Surgeons, England. In 2012 I started working as an Associate (six months of this was in Australia) and have embarked upon many Post Graduate Training courses, such as Restorative modules at Kings College, Dental Implants at the Cambridge Academy of Dental Implantology and I am currently completing level 5 Certificate in Coaching and Mentoring. I Purchased Tavern Street Dental Practice along with my wife, Gemma Raval, in 2016 and we have expanded into a modern, six surgery Practice. 
As a young(ish) Dentist, who has completed his foundation training in this region I really understand how important this Foundation Year will be, and I can't wait to help and support my FD during their first year in Practice and beyond. Outside of Dentistry I have a keen interest in Football and Motor Sport and frequently travel up to the North West to watch my beloved Manchester United!  
The Practice:  Tavern Street Dental Practice is located in the historic market town of Stowmarket, Suffolk. Our Practice was established over 100 years ago and has a very loyal patient base. Many of our patients have been attending our Practice for over 70 years and really value our Practice within our local community. Our Practice is owned by the Husband and Wife Partnership of Cheerag and Gemma Raval, who purchased the Practice in July 2016. 
The Practice has been refurbished and boasts 6 state of the art surgeries, with Ambidextrous Belmont Dental Chairs, Digital X-rays, Software of Excellence computer systems, and TV Screens on the walls. We have also recently become a fully digital and paperless practice, withiPads, Cone Beam CT Scanner, Digital Intra-oral scanners and Cerec Machines. This means we can make crowns and implant guide stents in less then one hour at the practice. We have a very skilled clinical team, including Dentists, Hygienists, Dental Therapists, Endodontists, Prosthodontists and an Oral & Maxillofacial Consultant. We offer a range of treatments, such as General Dentistry, Dental Implants, Oral and Maxillofacial Surgery, Teeth Whitening, Veneers, Smile Makeovers and Invisible Braces. 
Our Foundation Dentist will have a great opportunity to Practice in a Modern, State of the Art environment and will have an abundance of clinicians to guide and support their development. There may also an opportunity for our Foundation Dentist to continue at the Practice once their Foundation year is complete.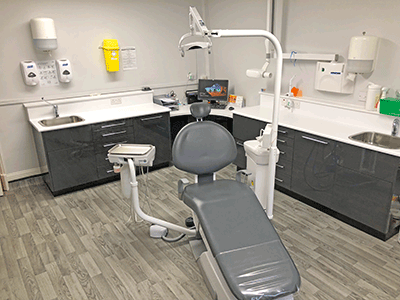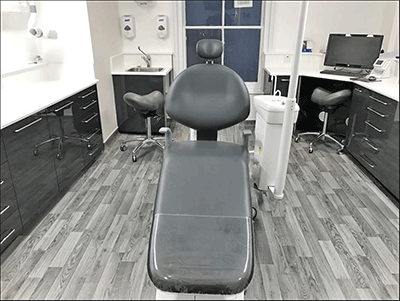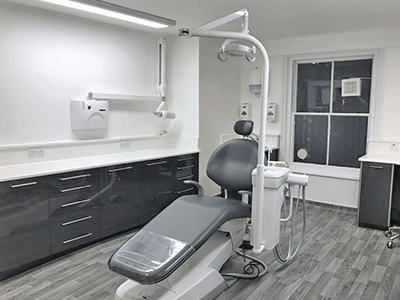 The Area: Stowmarket is the largest town in the district of Mid Suffolk with a population of approximately 19,000 and it sits conveniently on the major trunk road of the A14 equidistant between Ipswich and Bury St Edmunds. With excellent rail links to London Liverpool Street (1h 25mins), Cambridge (1h 10mins) and Norwich (35mins), the town is expanding fast with the population predicted to reach in excess of 60,000 within a 10mile radius by 2020. Some of the largest housebuilders in the country have built large housing developments in Stowmarket, creating a great supply of modern housing for young professionals and families. Stowmarket also boasts a strong Sporting culture and has a non-league football club called Stowmarket Town F.C, which plays at Greens Meadow. There is also a rugby club located at Chilton Fields, to the north of the town. Stowmarket hosts a collection of gyms and also boasts its own leisure centre complex with swimming pools, climbing wall, bowls green, gym, and artificial-turf football pitch. 
Other Points of Interest: Our Practice offers a very friendly and supportive environment and all members of our team are here to help and support our Foundation Dentist throughout their year and beyond. Our Nursing team are very competent and we have 6 fully Trained, GDC registered Dental Nurses, along with 2 Apprentice Dental Nurse. We provide a team approach to everything that we do and hold regular in-house training for all members of the team, ranging from Medical Emergencies, Infection Control, Fire Safety and Manual Handling. Every year our Clinicians meet for a Peer Review Meeting, where we discuss the previous year and set our agenda and goals for the forthcoming year. Our Foundation Dentist will have the opportunity to work along side all of our clinicians.