John G. Plummer & Associates Dental Surgeons
Thorpe St. Andrew and New Costessy, Norwich, Norfolk
J G Plummers & Associates, Thorpe Dental Centre, Mary Chapman Close,
Thorpe St Andrew,, Norwich, Norfolk. NR5 0AB
_________________________________
J G Plummers & Associates, New Costessey Dental Practice 5 Upper Stafford Avenue,
New Costessey, Norfolk NR5 0AB
Phone Number:
Tel Thorpe: 01603 700920
Tel Costessey: 01603 744007
The Educational Supervisors:   Ben Warminger: Born in Norwich, I returned to the area and joined Plummers as Foundation Dentist in 2009, having qualified from Sheffield University. Following a very enjoyable year I stayed on as an associate becoming a joint Educational Supervisor in 2014. Being a great place to work, with great supportive colleagues I have continued as an associate here, enjoying building relationships with patients in order to deliver their continued care. Outside of work I enjoy all sports, regularly playing squash, golf and football and try to enter a yearly sporting challenge
Adam Smith: I completed my FD year in 2013 and was also fortunate to stay on as an associate. I have an interest in general dentistry and enjoy the huge variety of work I experience on a daily basis. I also have an interest in dental politics holding several positions on local committees including the LDC and I am currently chairman of the Norfolk and Norwich Section of the British Dental Association. In addition I have completed courses in Healthcare leadership and management. Out of work I enjoy country walks, cycling, golf and live music.  I like to brew my own beer and cider which I find helps on the really stressful days of the job!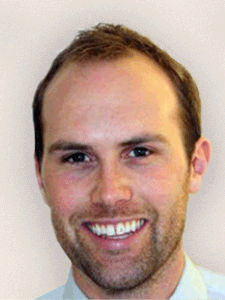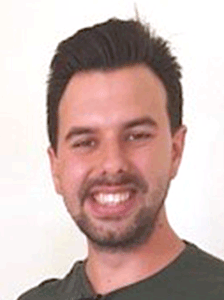 The Practices:   We are a successful independent NHS & Private group of practices with the following accreditations; Investors in People, NVQ III Training Centre Accreditation, ISO 9002. We have our own Nurses training school, with an intake of 12-16 new candidates per year. We have been involved with DFT's since it's inception and have currently six Educational Supervisors within our group, with many foundation dentists staying on once the year has finished
 
Across the group we have 10 NHS practices in Norfolk and Suffolk with 3 Private Centres 
Even with a group of this size each practice has a family feel. We are fortunate to have around 60 Associates, along with Specialist Orthodontists, Specialist Oral surgeons, Periodontists, Endodontist and Implantologists. We encourage you to get involved and learn from these specialists to get the most out of the year and to help you find out what you are interested in. The FD will be working at 2 locations, primarily Thorpe St Andrew practice but also New Costessey Practice, bringing variety to the working week!
Both practices are purpose built with modernly equipped surgeries.  There is centralized sterilization room with dedicated sterilization nurses, digital x-rays, DPT machine, rotary endodontics and excellent working friendly staff. Over the past few years we have proudly developed the award winning Happy Smiles club, which is a dedicated team for providing OHE in the practice and to the local community.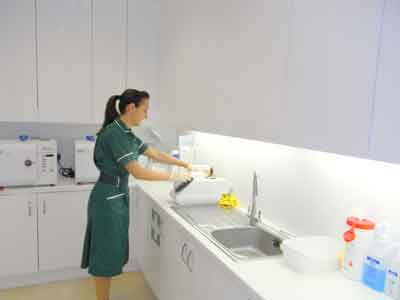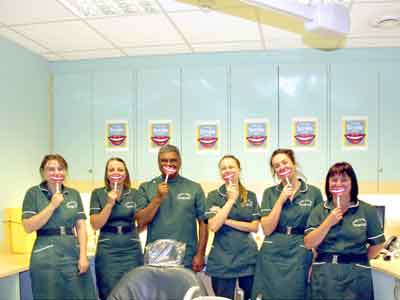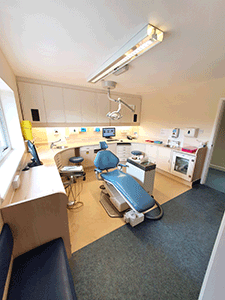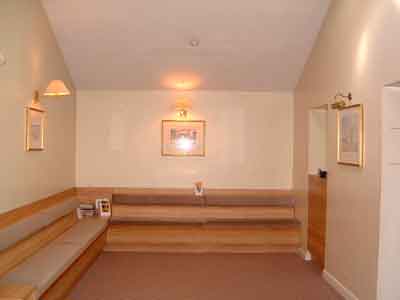 The Area: Both practices are situated just out of the centre of Norwich, with designated staff car parking.
Norwich is a safe,  rapidly developing city with many bars, pubs, restaurants and shops. There are 2 shopping centres and a varied nightlife, so there is always plenty to do. There is a central train station with good links to Cambridge and London daily. Norwich airport and Stansted airport provide low cost flights to many local and international locations.  Outside the city you will quickly find yourself in a beautiful scenic county with its sandy beaches and the renowned Norfolk Broads. A variety of outdoor activities such as paint balling, clay pigeon shooting, cycling, Go-Karting, and sailing are available depending on your interests. 
Other Points of Interest: J. G Plummers is a great place to start your career and beyond. The practice group provides the perfect opportunity for FDs to gain experience and enjoy the year in a relaxed and sociable atmosphere with young Dentists and staff in a non corporate environment. It is likely that you will work alongside or cross paths with other FD's on the scheme as usually 4 are taken on within the group
To further aid development and integration into the team, we have regular Practice Meetings with interesting topics, study groups and social events: rounders, sports day, quizes and the all important Christmas party.