Community Dental Services
Leighton Buzzard and Houghton Regis , Bedfordshire
BDS, PG-Cert Sed (Distinction), PgCert (Dental Education)
BDS (Hons with Distinction in Clinical Dentistry), MFDS RCSEd BDS (Hons, Distinction in Clinical Dentistry), MFDS, PgCert (Dental Education)
Leighton Buzzard Community Dental Services, 25 Bassett Road
Leighton Buzzard, LU7 1AR
______________________
Houghton Regis Community Dental Services, Tithe Farm Road, Bedford Square
Houghton Regis, LU5 5ESBedford, MK40 2NT
Phone Number:
Tel: Leighton Buzzard,: 01525 751104
Tel: Houghton Regis: 01582 512 612
The Educational Supervisors: Jacqueline Coomar:  ! graduated from the University of Birmingham in 2012 and I completed my foundation training in CDS. Following this, I worked as a Max Fax SHO at the Nottingham University Hospitals. Since then I have worked in NHS and private practices, along with CDS. I have a PG certificate in Dental Sedation. I treat anxious patients under IHS, IVS and GA. I thoroughly enjoy teaching and fully adopt an open door policy. I have a puppy and love traveling. Educational Supervisor Since 2021.
Stephanie Agar: I graduated from the University of Birmingham in 2017 and completed my Foundation Training year on the North Central London Scheme, completing my MFDS in this time. I undertook DCT in Oral and Maxillofacial Surgery, gaining special interests in Oral Surgery and Oral Medicine. I joined CDS in 2019, and I provide a range of treatment on a wide variety of patients. I have extensive experience with post-graduate training and qualifications, including national recruitment, and enjoy working and presenting poster presentations and publications. In my spare time, I play hockey competitively and love baking. Educational Supervisor Since 2021.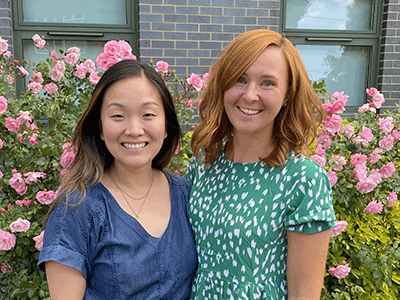 The Practices: Leighton Buzzard is made up of 2 spacious surgeries each equipped with analogue x-rays and Computerised Carestream R4 administration, a waiting room, decontamination room, an office, staff room access and a car park. We have an extensive range of dental materials and equipment including rotary endo, and equipment for inhalation sedation. We provide majority NHS dentistry, but do also provide private treatment as requested.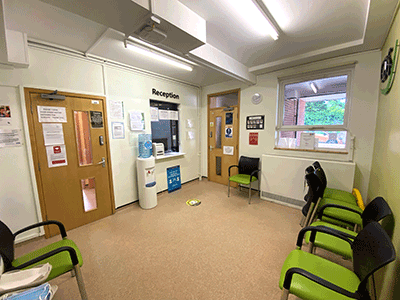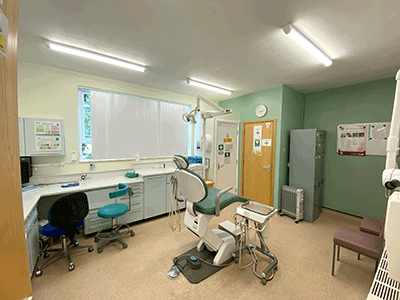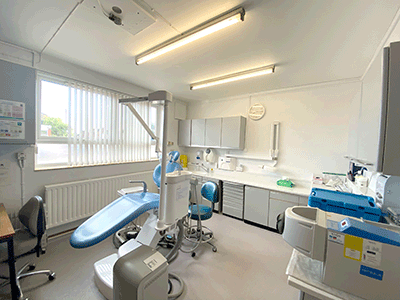 Houghton Regis is the newest of the CDS clinics and has 2 spacious modern surgeries with digital radiographs and Computerised Carestream R4 administration, digital OPG, a waiting room, two decontamination rooms, an office, staff room access and a car park. We have a bariatric chair, 2 fixed hoists, digital x-rays, rotary endo and equipment for inhalation and intravenous sedation, as well as access to a broad range of restorative materials and equipment. We provide majority NHS dentistry, but do also provide private treatment as requested.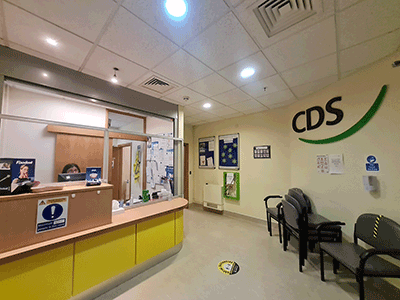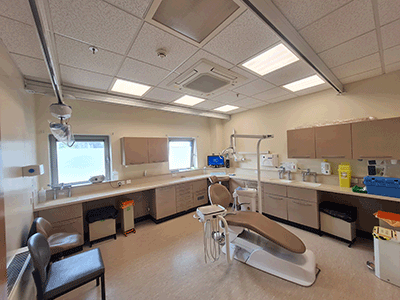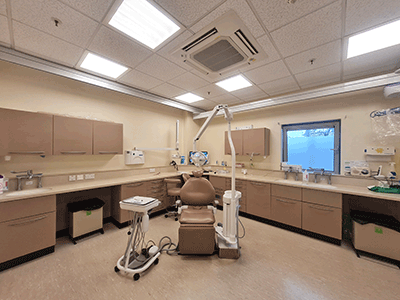 In addition to working with a broad patient group at both surgeries, you will also have the opportunity to: 
- Attend pediatric and special care GA sessions
- Treat patients under Inhalation sedation
- Shadow and learn from our team comprising of: minor oral surgery, special care specialist's and a restorative consultant.  If the opportunity allows you could shadow or work on our mobile unit, or take part in "at home" dentistry with our domiciliary  team.  
The Area: Our Leighton Buzzard Clinic is situated just a 5 minute walk from the center of Leighton Buzzard town, with an abundance of shops and restaurants, with the Grand Union Canal and its gorgeous walks literally just a stone's throw from the surgery. Leighton Buzzard is a a beautiful market town that is easily commutable from Milton Keynes, Luton and London, with a fast train that takes just 30 minutes to Euston. The area also boasts many pubs and restaurants as well as quaint cafes. Hosted within the town are several community markets that take place regularly throughout the week for both locals and visitors.
Our Houghton Regis clinic is in a very convenient location with a variety of food and retail establishments just outside the clinic and within a few minutes walk from the beautiful Houghton Hall Park. There is plenty of allocated staff parking spaces, as well as good transport links from Luton. Houghton Regis is easily accessible from the M1 and only a few minutes drive from Dunstable and Luton
Other Points of Interest:  Feedback from FD 2021/2022: "I feel extremely fortunate to have completed my FD year at CDS. My FD year has been very enjoyable because of the service that CDS provides. The team are all very friendly and approachable and everyone is happy to lend a helping hand or second opinion if you every need one. The educational supervisors and other dentists working at CDS are all experienced and brilliant at providing teaching and I have learnt so much from all the staff working here. CDS provides an invaluable learning experience from treating special care patients to having the opportunity to observe and work with oral surgery, restorative, endodontic and periodontal specialists, attend GA sessions and domiciliary visits. We are also provided with training for inhalation sedation and are able to carry out inhalation sedation on our own patients. This is just one of the unique features of having your FD year at CDS. Over the year I have become a much more confident and well-rounded clinician because of the teaching and experience provided to me at CDS, and I would recommend it to anyone." 
Community Dental Service is a large social enterprise and we pride ourselves in delivering quality, patient-centred dental care. A social enterprise is an organisation that re-invests its profits back into the organisation or into the community, and so, when they profit the community profits too!