BSc BDS MClinDent (Pros) PGCert Implant Dentistry PGCert Dental Education
The Educational Supervisors: Hardeep Matharu qualified from Guys Hospital in 1997 and completed his Vocational Training in 1998 through the Oxford Deanery. In order to meet the demands of patients he decided to embark on a course to improve his dental knowledge and skills which led to him gaining Master in Clinical Dentistry (Prosthodontics) in 2008 from GKT. As Hardeep's dental  interests have broadened he continued his personal development by completing PGCert in Implant Dentistry and PGCert in Dental Education. The latter qualification allows an appreciation of how to delivery effective training in this foundation valuable year. 
The Practice:  Maple Dental Clinic is looking forward to its 18th anniversary this year, but the practice has been running for over 30 years as some patient records  date back to the early 1970's! However, we are a modern dental clinic with several treatment rooms, separate decontamination room, pleasant surroundings, car parking and up to date equipment including computerised Carestream R4 administration, digital radiographs and intraoral camera. All the dentists have continued their professional development which has allowed more clinical freedom to treat patients as required and support of each other if treatment plans are more complex. We are also a current referral centre for  minor oral surgery services which allows local practitioners to refer their difficult cases to our visiting Specialist Oral Surgeon The Clinic runs efficiently with a Practice Manager, Hygienist  and a mix of qualified experienced and trainee dental nurses.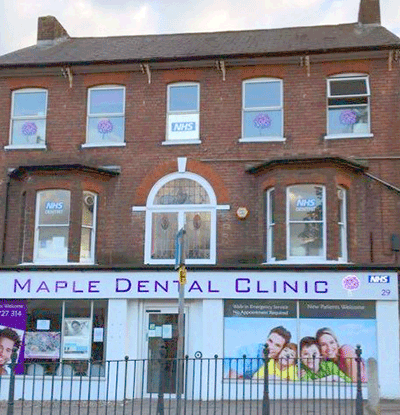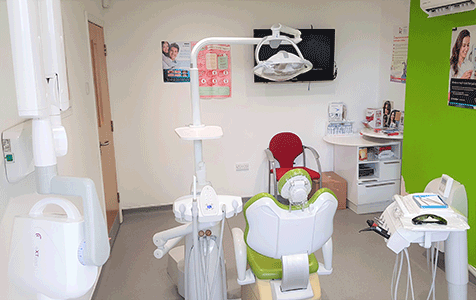 The Area:  Maple Dental Clinic is located in the center of Luton town; minutes from the Arndale shopping centre, M1 and train station. Luton is a hugely diverse town with an ever increasing population which reflects all cultural and social economic backgrounds; providing a tremendous range of patients. Luton will therefore present any prospective dentist with a steep learning curve to enhance their dental education and skills as they embark on their very rewarding career.
Other Points of Interest:  The Maple Dental team have a great work ethic while also being sociable, activities are arranged throughout the year including 'bring your own dish'  for an inhouse training day.