Greenleaves Dental Practice
Potters Bar, Hertfordshire
Greenleaves Dental Practice
The Educational Supervisors: Martin Whelan has been an educational supervisor since 2011 for the Stevenage, Basildon and Peterborough schemes. He is an extremely experienced practitioner providing many varied treatments at the practice. He provides all forms of NHS treatments as well as many other advanced treatments for example ;Surgical treatments include wisdom tooth removal ,bone grafting sinus lifting ,cyst removal ,implant placement ,bone regenerative procedures .Periodontal surgery provided include regenerative procedures ,open surgical curettage, lateral pedical flaps and free gingival grafts .Advanced endodontic services are also provided with the help of the most advanced and latest flexion microscope and CT scanner . Cosmetic dentistry like smile make overs, composite bonding and teeth whitening are also performed by him. Non-surgical facial aesthetics provided include non-surgical rhinoplasty, anti-wrinkle therapy, chemical peels, PRP plasma therapy, cryotherapy, Vitamin drips including B12, PDO thread lifts, ND yag laser, Intense pulse laser, radiofrequency with over 15 years' experience in this field and an advanced trainer for many companies across the UK as such Martin Whelan is considered one of the top facial aesthetic providers in the country. 
Michael Taylor was Martin`s first foundation dentist back in 2011 and has been at Greenleaves Dental Practice part time ever since. He is an extremely experienced practitioner providing many treatments mentioned above but also is a platinum provider of Invisalign Treatments 
The Practice: Greenleaves Dental Practice is an extremely high-tech family orientated dental practice kitted out with absolutely all the bells and whistles you can think of. For example our dental chairs have built in massage functions with T. V's on the ceilings as well as being full air conditioned throughout .The equipment list includes diagnodent lasers, advanced flexion microscope , LED overhead dental light and state of the art daylight LED lighting throughout the practice .All three surgeries are fully equipped including cauterizes, apex locators ,wireless endodontic motors , multiple LED hand pieces for both the fast and contra angle hand pieces ,CT scanner and OPG . Each surgery is fully computerized with R4 dental software and digital x-ray. We have clean air purifiers which clean the air of any dust particles, bacteria and viruses. Outside we have manicured gardens with landscaped lawn and benches for lunch breaks and team building BBQ`s on the odd occasion. Our practice is fully staffed with staff that have been with us for many years including our lovely full time practice manager who is always on hand to help iron out any admin issues and is always willing to help. Our practice is warm and friendly with a fantastic atmosphere that patients can sense when they walk in through the front door.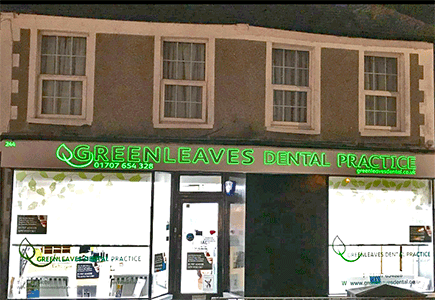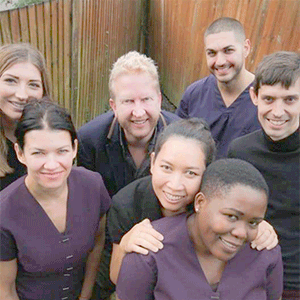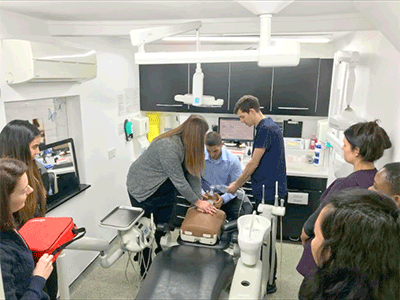 The Area: Potters Bar is a lovely vibrant Town with a good train station and the main bus station is practically on our door step .Free parking is always available dotted around nearby the premises .
There are plenty of amazing restaurants bars and cafe`s all along the high street with many beautiful walk ways and a lovely lake located nearby too. We have an amazing Barber next door where many many well known celebrities and famous footballers frequent where large scale film productions are always happening  . Lastly Potters bar is a very safe low level crime environment to work and live in .
Other Points of Interest: We have a specialist Endodontist that works part time our practice using my advanced flexion microscope who is friendly and is so helpful .