Queensbury Dental Practice
BDS (Lond), PG Cert DentEd FHEA, PG Cert Dental Law and Ethics
Queensbury Dental Practice
The Educational Supervisor:  I am the Principal Dentist of Queensbury Dental Practice in Dunstable, Bedfordshire.
I qualified in 1999 from Kings College London and have remained in mixed general dental practice (predominantly NHS with some private).
I started as an Associate in a busy NHS practice in Luton, Bedfordshire and worked there for 4 years. I gained valuable experience to progress and open my own (squat) practice thereafter.
I enjoy all aspects of Dentistry and have a keen interest in Sedation and management of anxious patients. I have a broad range of skills and experience combined with a commitment to patient care that will stand any FD in good stead.
I completed my Post Graduate Certificate in Dental Education in 2012 and and gained a Post Graduate Certificate in Dental Law and Ethics in 2017. I have been an educational supervisor since 2013. I want to continue developing my teaching skills by providing new graduates the opportunity to learn and progress through joining our busy practice.
I am vice - chair of  the Local Dental Committee and a member of the Local Dental Education Committee. I endeavour to transmit local dentists' views and concerns and their educational wants and needs to the Area Team and Postgraduate Team, respectively. I actively encourage feedback from my Associates to enable me to do this.
I try to attain a good work / life balance and encourage my team and colleagues to do likewise. Outside of dentistry, I try to keep fit and enjoy socialising, spending time with my family and friends and going to Anfield to support Liverpool FC
The Practice:   The practice has been fully refurbished and extended to 3 surgeries and includes:
Digital OPG, digital intra-oral radiography, intra-oral cameras and digital scanner (alternative to impressions).
Electric handpieces / motor and implant handpieces / motor.
Dedicated ambidextrous surgery for the FD.
The practice is also equipped with rotary endodontics, apex locator, air polisher, air scaler and is computerised.
I have built this practice with a team consisting of team members that are loyal and have been with the practice since inception. We are all professional and enthusiastic about providing an excellent dental service to our patients. This approach has been fundamental to the successful growth and establishment of the practice. We have a large catchment area and pride ourselves on being a friendly and welcoming practice for the whole family (we treat up to three and even four generations).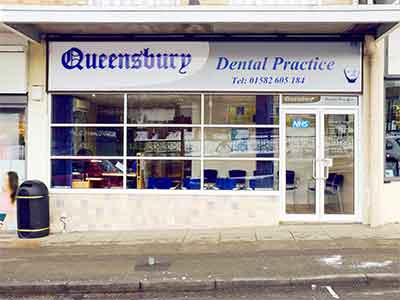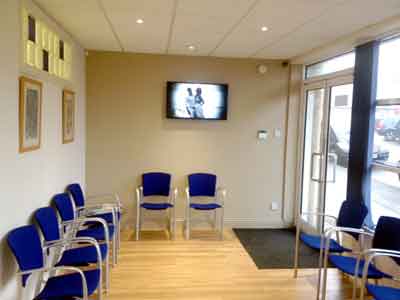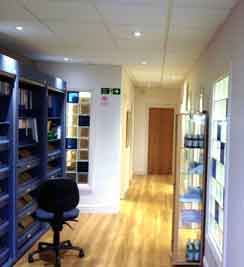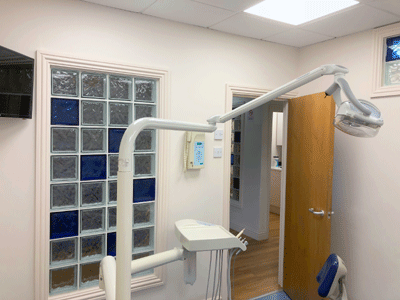 The Area:  Dunstable is an old Roman market town which lies 30 miles north of London. It is easily accessible via the M1,  Junctions 9 & 11 and the A5. Current associates travel from North London easily and in under 45 minutes. Assistance can be provided for those who require local accommodation. 
Dunstable is home to Whipsnade Zoo, one of Europe's largest Zoos as well as Dunstable Downs, a large local attraction popular for kite flying and paragliding.
Milton Keynes and Luton are neighbouring towns that offer a wide range of retail outlets, bars, restaurants, cinemas and theatre. 
The practice is situated in a parade of shops and free parking is available very close to the practice as are amenities such as a local supermarket store right next door.
Other Points of Interest:  What Foundation Dentists and Associate Dentists have said about Queensbury Dental Practice:
"Working as a foundation dentist at Queensbury Dental practice was enjoyable and rewarding. The team and Gurpram are all approachable and very helpful and have guided me through the start of my career. I gained a vast amount of experience with a varied patient base and was helped with the more challenging cases. Gurpram is a very passionate dentist who always strives for the best results and this is evident in his teaching methods which are interactive and evidence-based. " FD 2017-18, and now part-time associate dentist, Nikhil. 
"Gurpram is an extremely approachable and incredibly passionate dentist, who is always willing to offer his advice and guidance when needed, which he does in a constructive and positive manner. He is generous with his time, and has always given me full clinical freedom and encouraged me to be an ethical dentist. Our patient population is of a perfect balance and the practice has built its strong reputation solely via word of mouth. The entire team are great to work with; the nurses and receptionist are very experienced, efficient and helpful, and have been working together in unison for may years. This is a perfect environment to work in, and I look forward to welcoming a new member to our team." - Mayur, associate dentist.