Antwerp House Dental Practice
Cambridge, Cambridgeshire
BDS LDSRCS(ENG) DGDPRCS(ENG) MFDSRCS(ENG) MClinDent (Prosth) M
Antwerp House Dental Practice
The Educational Supervisor: Preeti Bose: I qualified from Liverpool with a BDS in 2001. I immediately carried out one year of vocational training in Kent and then continued working as an associate in North London. In 2004, I moved to Cambridge and worked as a GDP at Antwerp Dental Practice. During this time I have gained a certificate in Conscious sedation from Addenbrookes Hospital and have continued my training with further SAAD courses. I have also trained as an invisalign dentist and am continually developing my skills in all aspects of this field of dentistry.
Raj Wadhwani: As the Clinical Director at Antwerp House I have several very important roles to play. My principle role is to ensure that patients are being treated in an effective and safe manner using evidence based techniques. I have received post-graduate training in prosthodontics, implantology and orthodontics. My caseload is therefore divided into 50% children's orthodontics, and 50% prosthodontics and implantology.  I have taken an interest in some newer technologies applicable to general practice, namely the use of lasers and CADCAM technology in dentistry. I therefore use a hard and soft tissue laser as part of several dental procedures.  Due to my post-graduate interests I lecture to dental practitioners on the subjects of laser dentistry, endodontics, prosthodontics, and implant dentistry. I am involved in teaching and tutoring for the Antwerp Dental Academy and supporting young dentists with career progression.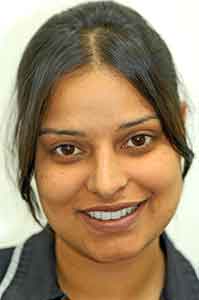 The Practice:
Antwerp House Dental Practice is a large Edwardian House located on the corner of busy cross roads near the centre of Cambridge. The practice opened in 1999 and was the first practice of what is now a group of 8 practices within Antwerp Dental Group. The practice has undergone a major refurbishment to a very high specification in 2010. It is a very busy practice offering NHS, Independent and Private treatment. The practice is fully computerised with on-line transmissions for NHS treatment forms with the use of digital X-Rays and CBCT.
Antwerp House has a fully operating decontamination room to HTM-0105 and are continually striving towards best practice with the use of facilities such as a washer disinfector. The practice has an outstanding cross-infection control culture and are constantly updating our knowledge with in house and external training.
We have a dedicated teaching facility and are now into our fifth year of the Antwerp House Academy. The practice is following the Investors in People business development process to drive the effectiveness of the business forward.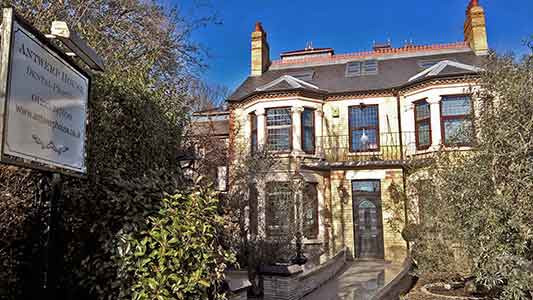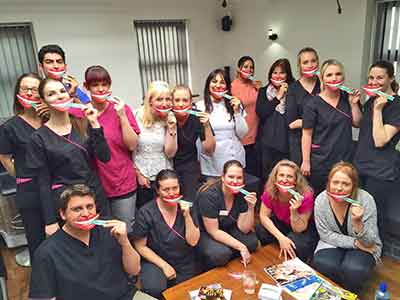 The Area: Cambridge is a vibrant, cosmopolitan and affluent city with a very diverse group of people and things to do. It is an exciting city with many technology parks and is a much regarded centre of learning due to the influence of Cambridge University.
Other Points of Interest: We have a specialist Endodontist and a specialist Periodontist working within the Antwerp House Dental Group. We also have several practitioners within Antwerp House who carry out periodontology, endodontology, orthodontics - including Invisalign, osseo-integrated dental implants, facial rejuvenation procedures and full mouth rehabilitation offering diverse support to the FD.