DDS, MMedSci (Shef), Diploma in Clinical Education
DDS, MMedSci (Shef), Diploma in Clinical Education
The Educational Supervisors: Sotirios Giannetopoulos is one of the two practice principals, he has a personal interest in restorative/adhesive dentistry and minor oral surgery; both of which he has had extensive further training, including a Master in Restorative Dentistry at Sheffield University and a Certificate in Implantology at Trafford General Hospital. Sotirios also offers fixed orthodontic treatment at the practice using the FastBraces system.
Vasileios Orliaklis is also a practice principal, he has developed a special interest in prosthodontics after completing his Masters degree in Restorative Dentistry 1999. Using his vast experience in this area, Bill can offer help and guidance to a foundation dentist in this field of dentistry.
Rhys Williams has worked as an associate dentist at Staveley dental care since finishing his own foundation year in 2018; he enjoys endodontics and is always keen to share his knowledge and experiences in order to provide support to our foundation dentists. He works at the practice 4 days a week therefore is frequently available for advice/assistance and is very keen to help.
Our practice manager Victoria expertly manages the day to day running of the practice and has over a decade of experience in working with FDs. Other associate dentists at the practice are friendly and helpful and will always provide advice or support when called upon. Our DCP team currently comprises of 6 friendly and professional dental nurses who are dedicated to providing quality care.
The Practice: Staveley Dental Care is a purpose built practice which was first established in 2010, initially having 3 modern surgeries with full disabled accessibility. In 2018 the practice was extended to allow for our growing patient base to produce a fully equipped 4th surgery and a larger reception/waiting area. The practice has a designated sterilisation room in accordance with the latest guidelines, a large staff room complete with kitchen, two waiting areas, a store room and multiple toilet facilities.
Each of the surgeries is equipped with air conditioning and state of the art equipment including an intra- oral digital x-ray machine in each room. Other equipment available to use at the practice includes; a WaveOne rotary endodontic system, OPT facilities and all the latest in dental materials. The practice is fully computerised using Software of Excellence and we continually strive towards becoming fully digital, CliniPads are currently used for patients to sign documentation to reduce the need for paper. 
The practice is proud to be an iMOS provider, meaning we accept MOS referrals from other GDPs in the area through a digital referral system. This provides an excellent opportunity for an FD with an interest in this area to shadow a specialist oral surgeon on sessions that include the provision of IV sedation. Additional opportunities linked to the practice include gaining an understanding about working in the Community service and going out on domiciliary visits.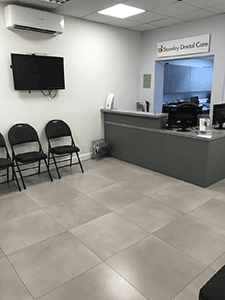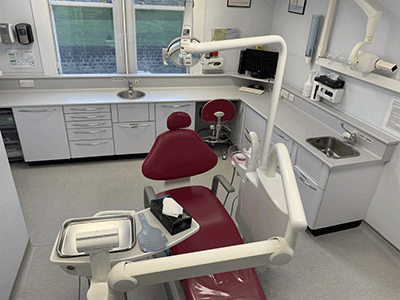 The Area: Situated just off the High Street on Church Street, Staveley Dental Care is easily accessible by foot, public transport or car and is within commuting distance of Sheffield. There are already over 5000 patients registered with the practice from all walks of life, giving a variety of treatment requirements and filling a much-needed gap in NHS dental care in the region. The patient base is mainly NHS, but we also offer a wide range of private treatment in all aspects of Restorative and Cosmetic Dentistry including dental implants and fixed orthodontics.
Other Points of Interest: On the whole, the team here at Staveley Dental Care are laid back and friendly and occasionally organise social events to improve team building and solidify relationships. We organise regular peer- review meetings, combining education with socialising amongst colleagues.
Our aim is to create a very relaxed and friendly atmosphere while providing dentistry up to the highest quality standards. Please visit our website at www.staveleydentalcare.co.uk for further information about the practice, the team and the services we offer. You can also like our Facebook page and follow us at www.facebook.com/staveleydentalcare