Manningtree Dental Practice
BDS Hon (KCLDI) MFDS RCSEd DipImpDent RCSEng MSc ImpDent URJCMad PGCert Dent Ed
Manningtree Dental Practice
The Educational Supervisor: ​Arman graduated with Honours from Kings College London in 2010 being one of very few to pass every single year with distinction, and winning multiple prizes including the prestigious School Prize for the highest academic mark in his year. Arman then completed his FD year with the London Deanery, winning a further prize for the best clinical case presentation in the region. Following on, Arman worked in the oral and maxillofacial surgery department at the prestigious Eastman Dental Hospital. He was fortunate enough to work at University College Hospital and Great Ormond Street Hospital. Throughout his employment in hospital he continued to work in general dental practice, and obtained the diploma of Membership of Faculty of Dental Surgery awarded by the Royal College of Surgeons of Edinburgh. He has been involved in multiple presentations and articles including publications in International Journal of Prosthodontics and Microsurgery. Arman is a believer of post-graduate education, and has qualified with the highly-regarded Diploma in Implant Dentistry awarded by the Royal College of Surgeons of England, and then furthered this with a Masters in Implant Dentistry from URJC in Madrid. Arman has also completed a post-graduate certificate in dental education and has been working with and helping FDs at Manningtree Dental Practice since 2012 with many wanting to and thus staying on.
The Practice: We are a busy large 6 surgery practice located in the heart of the high street in the picturesque town of Manningtree. The practice is fully digital with Software of Excellence, WiFi, digital radiographs and digital Samsung tablets for medical history taking. There is  a Dental Panoramic Tomograph machine which is also digital. The practice has a dedicated decontamination nurse and a separate decontamination room. The practice is equipped with intra-oral cameras, rotary endodontics, and a digital SLR for use. We also have a Denar Facebow, Denar articulator and denture surveyor for use.  The practice has been a DFT practice since 2000 with staff being very experienced with FDs. The practice has been very popular in the past for FDs with two of the current associate dentists being graduates from the FD Scheme, so the FD would benefit from additional support from dentists that have been through the same process. The practice is supported by a hygienist, implant surgeon, two graduate dentists from the Ipswich Scheme and a dentist with over 30 years experience.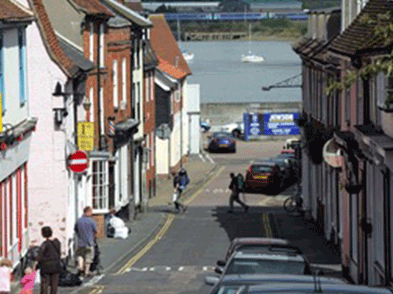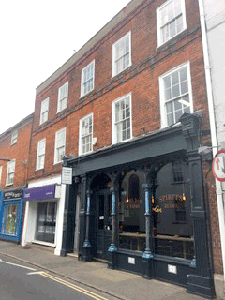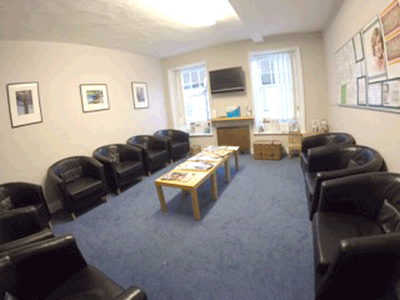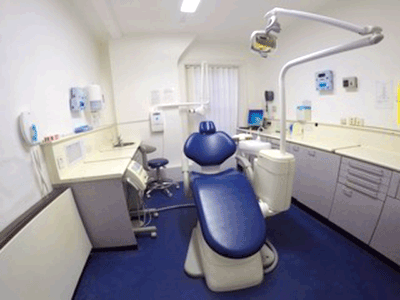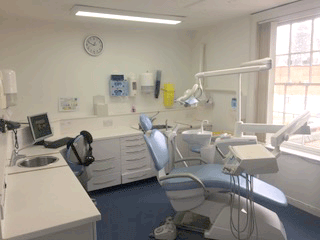 The Area: Manningtree is a charming beautiful market town located on the east coast of Essex with great views of the River Stour from the practice. It is also on the London commuter belt with excellent rail and road access (A12). It is also at commuting distance from both Colchester and Ipswich which both have plenty of things to do and a vibrant nightlife. Manningtree was voted in the top 10 for the Sunday Times Best Places to live in the East of England in 2019. The practice is located in the high street amongst many local cafes, shops, pubs and restaurants. If you are into outdoor activities such as walking or watersports it is the perfect playground! 
Other Points of Interest: We aim to provide a relaxed training environment supported by staff whom have trained many FDs before. There is no other dental practice within 4 miles of our practice so we are a busy practice with patients presenting with various clinical needs thus providing the FD with a wide range of clinical experience and exposure.  The FD would have full autonomy and clinical freedom supported by modern equipment and dental materials with very experienced staff. This position would suit someone whom is vibrant, forward-thinking, and motivated. 
Quote from FD 2019-2020:- "I'll be honest, I was very anxious prior to starting my DFT year. This is the start of your career and having a great DFT year can make or break your career. But my DFT experience turned out to be a lot better than I imagined. My ES was perfect. Always there to help me and provided me with whatever resources I needed. I have learned a lot from him and he has truly inspired me to do better and grow as a clinician. The rest of the team are also so supportive and really easy to approach. This year enabled me to grow and have plenty of giggles along the way. Mustn't forget to mention the beautiful village of Manningtree. I love seeing rivers and seas and this was the cherry on top for me at Manningtree. I am actually quite upset to leave the practice but I gained some amazing memories that I'll never forget!'"