Loughborough, Leicestershire
34 Maxwell Drive
Gorse Covert
Loughborough
Loughborough
The Educational Supervisor: I qualified from the University of Birmingham in 1990, and have been at Gorse Covert from 1992 after completing 1 year as a Vocational Trainee. I became a partner in the practice in 1993 and now I am the sole owner. I have held various positions in dentistry including: Chair of the Young BDA branch east midlands; Regional Audit Advisor of the Faculty of General Dental Practitioners (UK); Trent, Clinical assistant in Oral & Maxillofacial Surgery. Leicester Royal Infirmary; Examiner for the MJDF (UK) & ORE; Lecturer at the University of Salford -  Masters in Implantology program; Oral Surgery tutor for several FD Schemes in the Deanery and an Educational Supervisor since 2010. I have extensive commitment to continuing education with a special interest in Implantology and oral surgery - including visits to the Pankey Institute for Advanced Dental Education, Miami, USA. I have a Masters degree in Implantology from Sheffield University . I have lectured nationally and internationally on consent and dental implants. I provides a referral service for local GDPs requiring MOS services. I also Hold a Diploma in Clinical Education from Sheffield Hallam University. 
The Practice: Gorse Covert Dental Practice was founded in 1984. It was established on a greenfield site and was designed and built as a 'state of the art' dental practice. In 2003 the original practice underwent massive refurbishment and expansion. An investment of £150000 enabled the practice to double in floor space. The clinical capacity increased from 2 surgeries to 4. Dedicated treatment rooms were created to deliver exception qualities of dental care with efficiency and effectiveness. The design of the purpose built building has the capacity to 'future proof' it; essential in view of the constantly changing standards and legislation. Car parking facilities for patients with shared parking space for up to 30 cars.
Range of Services: Dental Implants, Mini Dental Implants, Oral Health Counselling, Cosmetic Dentistry, Complex Reconstructive, Prosthodontics, Minor Oral Surgery (NHS / Private), Orthodontics (Private), Invisalign, TMD, Endodontic, Facial Aesthetics. We take referrals for:Dental Implants, Cosmetic Dentistry, Minor Oral Surgery (NHS / Private)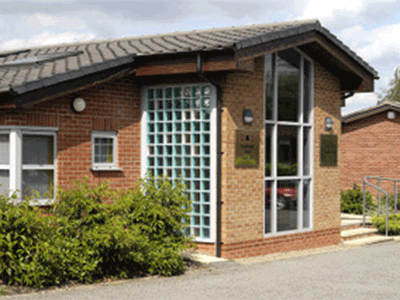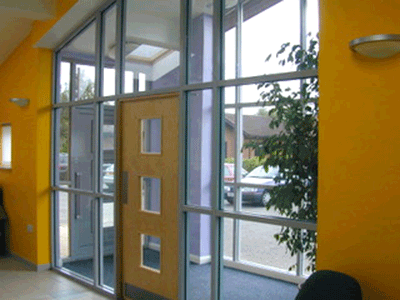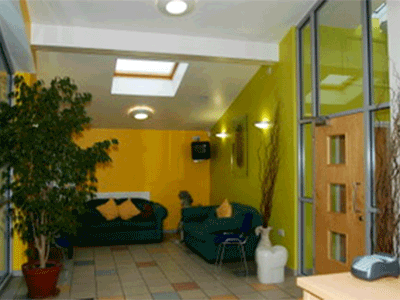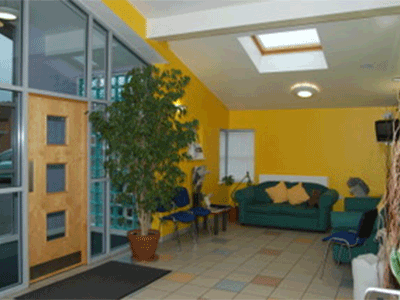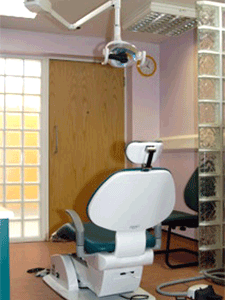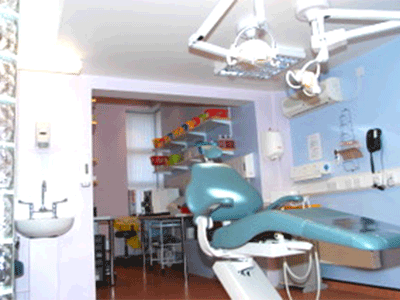 The Area: The practice is located in the university town of Loughborough. It is in easy commuting distance from Leicester, Derby and Nottingham. It is on a main bus route, the bus stop is 2 minutes' walk from the practice. There are regular buses from Loughborough town centre every 20minutes.  
By road we are conveniently located just of Epinal way, and the practice location is clearly sign posted. We are 10 minutes from the M1 motorway and 5 minutes to the A6. Distance to Postgraduate centre in Leicester is approximately 17 miles from the practice and would take 30 minutes to get there by car. Loughborough is a University town, home to one of the top universities in the country. The student population makes a large percentage of the local population. Therefore nightlife is vibrant and colourful. Since Loughborough is within easy commute of Nottingham, Leicester and Derby, many students can easily travel for nights out to these area.
The university is well known for its sporting facilities, many of them available for use by the local population.
Other Points of Interest:  Charnwood Forest is 10 miles from the city centre and has a wealth of country parks providing wonderful walks and views. Bradgate Country Park is one of the most popular. Discover the picturesque ruins of Bradgate House, birthplace of Lady Jane Grey who was Queen of England in 1554 for just nine days. Other beauty spots include Beacon Hill, the Outwoods, Billa Barra and Altar Stones - all unusual hills on the west side of Charnwood. In the east, take to the water and explore Soar Valley on the River Soar. Hire a narrowboat from Sileby Mill and explore Leicestershire's countryside from the water. Enjoy life on the farm at Broombriggs, where you can experience a working farm, with countryside walkways. All in all Loughborough has the charm of a small town with the facilities and transportations links of much larger cities.