Sherwood House Dental Practice
Loughborough, Leicestershire
Sherwood House Dental Practice
The Educational Supervisor: Hi, My Name is Amit Parmar and I am the Educational Supervisor and Practice Owner at Sherwood House Dental Practice. I qualified from the University of Birmingham back in 2010. I did my foundation training in Market Harborough and ever since have wanted to be an Educational Supervisor. I have a keen interest in Facial Aesthetics and Implant Dentistry. I own Sherwood House Dental Practice along side my wife and brother so it has a lovely family feel to it. We care for our patients like our friends. We have invested in creating a beautiful practice with excellent services. We have an Itero scanner, Rotary Endo, Fully digital X-rays and OPG, signature pads in each room. We have an amazing team of nurses and support staff. We have a Specialist Orthodontist who is always happy to help and offer guidance. As a young dentist who completed Foundation Training not so long ago, I understand the importance and value of Foundation Training. I want you to have the same support and long-term mentorship as I did (I still speak to my ES almost weekly). 
The Practice: Sherwood House Dental Practice is located in Loughborough, a town which is busy and vibrant with a large university population. Surrounded by some of Leicestershire's most beautiful villages and countryside. Our practice was established almost 100 years ago. As a prominent practice with an established patient base we are a firm favourite amongst the local population. We have recently had a full renovation and have 6 beautiful surgeries. We are a BDA good practice member. We have Digital X-Rays including OPG, we use R4 with signature pads in each room. We have an Itero Scanner for digital impressions, we have an NSK surgical implant motor and an NSK rotary endo motor. We have TVs on all the ceilings for patients to enjoy a better experience at the dentist. The skill mix includes, Facial Aesthetics, Implants, Specialist Orthodontist, hygienists, clear braces and smile makeovers. You will have an amazing opportunity to learn a variety of skills preparing you for life as a forward thinking, progressive dentist. We have a conference room where we hold our staff meetings, lunch and learn sessions and study clubs. You will get a good opportunity to network with other dentists helping to pave the way to a bright and successful future.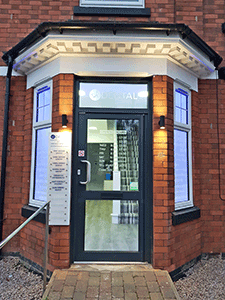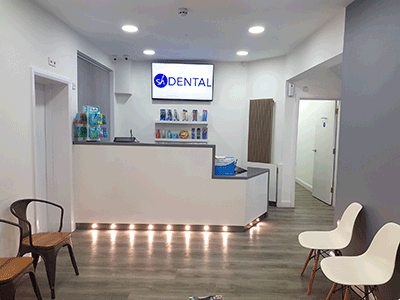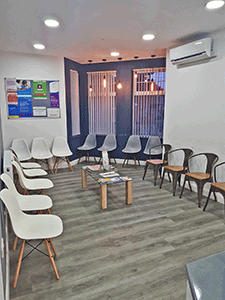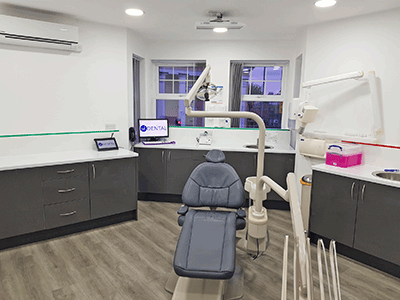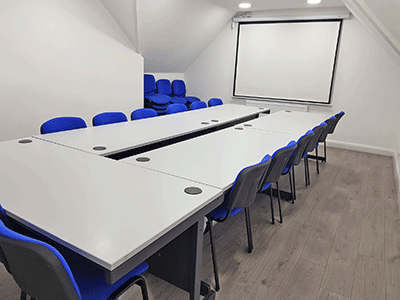 The Area: Loughborough is a lovely town located between Leicester, Nottingham and Derby. The practice is within a few miles of the M1 so allows for excellent access to the motorways. The railway station is approximately 5 minutes away from the practice. Loughborough is largely a university town with an active student union.  It's boasts an excellent nightlife with plenty of trendy bars and restaurants. With so many students there is plenty of shared and single accommodation available to rent. 
Loughborough has a wide selection of gyms and leisure centres. A short drive away from Leicester and Nottingham city centre means you have plenty of shopping options such as the Highcross and Victoria Centre.
Loughborough is surrounded by many beautiful and affluent villages which means we attract a nice mix of work to the practice from regular NHS check-ups through to full mouth smile makeovers.   
Other Points of Interest: We genuinely have an amazing team of nurses who are supportive and want progress for the practice and dentists. We support all of our staff in their own personal development. This rubs of on the nurses as they forever strive to excel and make our practice better and forward thinking. Collectively we have the attitude and mind-set for continued improvement. We wish to instil these values in our Foundation Dentist to ensure they are put on the right path for a successful and fulfilling career in dentistry. We hope to remain friends forever and I hope you can turn to me as a mentor for the foreseeable future. 
Every 3 months we organise practice socials, we have recently been out clay pigeon shooting and paint balling. We have our annual Christmas meal and party. Everyone young and old lets their hair down and has a laugh (this isn't an opportunity to make bald jokes, yes I am the bald one). We look forward to welcoming you to our practice and family.