Leicester, Leicestershire
The Educational Supervisors: Dhruna qualified from the University of Leeds in 2013. After completing a year in FD training in Leicester, she became a Dental Core trainee for one year in Sheffield and another in Liverpool before returning to take over MM Dental Care in 2016. Dhruna is undertaking further postgraduate training in Advanced Aesthetic and Restorative Dentistry and has a keen interest in oral surgery. Dhruna has thoroughly enjoyed teaching undergraduate students during her time as a core trainee in hospital and has undertaken several teaching courses to improve her knowledge of the fundamentals of teaching.
Prerna qualified from the University of Birmingham in 2010 and completed her DFT in Loughborough. She then went on to work in practice undertaking general dentistry, orthodontics, smile makeovers and completed her Postgraduate Certificate in Aesthetic and Restorative Dentistry. She believes that an open door, supportive and friendly approach will allow you to gain the most from your DFT year. Prerna has worked in other FD practices and has been involved in training the FD which has given her immense enthusiasm for teaching. 
Dhruna and Prerna applied to become joint Educational Supervisors to enable the FD to have a higher level of support, time and clinical expertise from two committed Educational Supervisors. Both Educational Supervisors have become Educational Supervisors from 2020. They both understand, having completed it recently, how important the FD year is for a developing dentist as the first step in their dental career. 
The Practice: MM Dental Care has been established since 1946. There are 3 surgeries on the ground level to enable disability access but also to ensure that the trainers are within easy reach for the FD. The practice is made up of 3 floors, with the second and third used as offices, a patient consultation room, staff room and kitchen facilities. The practice has been paperless since 2017. 
The reception area, decontamination room and importantly the FD surgery have been renovated at the start of 2020 and includes a left and right handed chair. 
The practice prides itself on having patients that have been coming through the generations, some of them for over 30 years. Our patient care is reflected in being voted the number one practice in Leicestershire according to patient feedback by the Leicester Mercury as well our 5 star Google reviews.  We provide all aspects of general dentistry and orthodontic care. We are looking towards expanding our treatments to implant dentistry and facial aesthetics. 
Our patients come from a variety of ethnicities and socio-economic backgrounds. We have an extensive waiting list with over 15 daily enquiries to join the practice. Our team, which includes a dental hygienist, is an incredibly friendly bunch and work as a small cohesive unit. We regularly have staff socials as well as a welcome gathering for the FD. 
Our FD will have full clinical freedom, materials available on request, an open door policy to the trainers and full support from the whole team.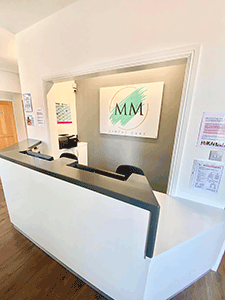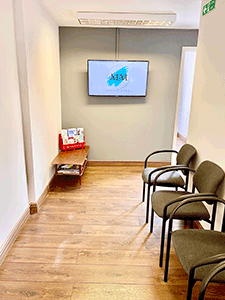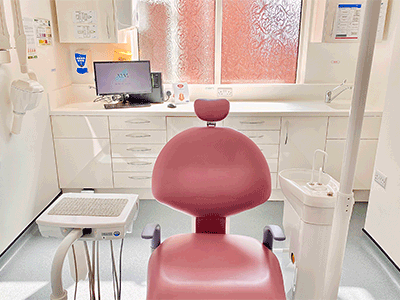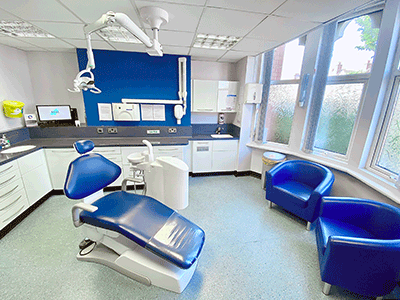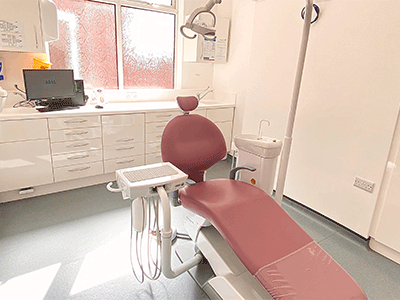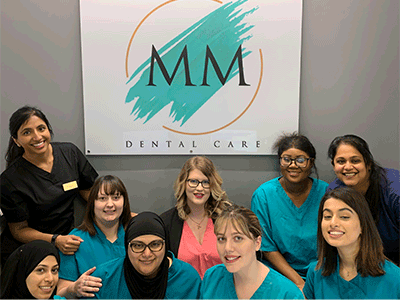 The Area:  The practice is located within a short drive of Leicester City centre. Being on a main road and on a main bus route, we have regular footfall past the surgery. Street parking is available for staff and patients.  There are plenty of nearby shops and cafes and lots of delicious places for lunch. We have a Subway next door to the practice!
Our central location means that most local amenities are within a short drive from the practice. 
Here are a few important locations in Leicester: 
Highcross shopping centre – 8 minute drive – 2.1miles
Belvoir Street – bars, clubs, pubs and restaurants – 7 minute drive – 1.9miles
Leicester train station – 6 minute drive – 1.6miles
St Margaret's Bus station – 7 minute drive – 2.2miles
Curve theatre – 6 minute drive – 1.7miles
Demonfort Hall – 9 minute drive – 2miles
East Midlands airport (if you're a frequent jet-setter) – 31 minute drive – 20.7miles
Bradgate park (if you love the outdoors) – 24 minute drive – 8.8miles
Leicester royal infirmary – 9 minute drive – 2.6miles
We are located on a major bus route with a bus stop just metres from the front door of the practice. Buses go from the practice into the city centre almost every 5 minutes.
Other Points of Interest: We are a small, enthusiastic and cohesive team that has gelled into a family. Our nurses are brilliant and will also support you every step of the way. We do in house CPD and always encourage everyone to better themselves, others and the practice. We hope to instill our core values into our FD and make them a proud member of the MM Dental family.