Beaumont House Dental Practice
Loughborough, Leicestershire
Beaumont House Dental Practice
Unit 15 Barshaw Park
Beaumont Leys
The Educational Supervisor: My name is Niraj Devalia. I am a General Dental Practitioner with nine years experience providing NHS and private dental care. I qualified in 2011 from the University of Liverpool and completed my Foundation Year (FD) year with Roderick's Ltd in Northampton, where I had a very enjoyable time and hence decided to continue my career there.
I am passionate about supporting other dentists' development, so I made the decision in 2017 to apply to become an Education Supervisor and have been one since 2018.  My passion for dentistry led me to undertake further self-development in the field and as a result I have undertaken further training in other areas including Short-term Orthodontics (quick straight teeth/Inman aligner/Invisalign) and anti-wrinkle treatments. I am currently considering further postgraduate training in dental implants in the near future.
I enjoy all aspects of General Dentistry but in particular treating nervous patients. I operate an open-door policy and people are more than welcome to attend my surgery at any time whether it be dental related or not.  I enjoy making my tutorials 'hands-on' as I find these are more helpful for FD's learning and acquiring new skills. Both of our previous FDs have had different learning styles and we have tailored our approach to accommodate them thus leading to them to get the most out of their successful FD year.
The Practice: Beaumont House Dental practice is a busy practice with over 10,000 patients on our books. We are predominantly an NHS family practice with three dental surgeries. Our warm team includes our Practice Manager, who is also a qualified Dental Nurse, four qualified dental nurses, one trainee dental nurse and one receptionist. All of these are long standing members of staff within the practice. Our existing FD, three associate dentists and a Dental Hygienist that visits us twice a month. Our Surgeries are spacious and modern, and we use Digital Radiography with the latest version of Exact SOE (computerised patient records). The practice adheres to HTM 01-05 as well as creating its own policies to ensure we are fully compliant with all of the governing bodies and all team members receive regular training to ensure that these standards are maintained.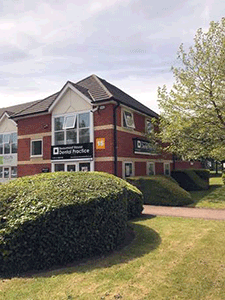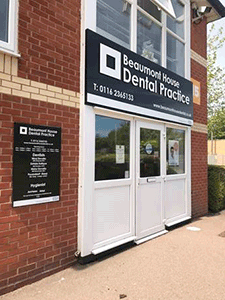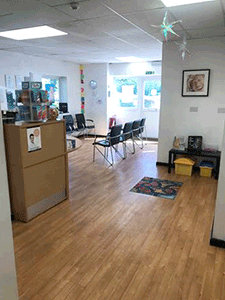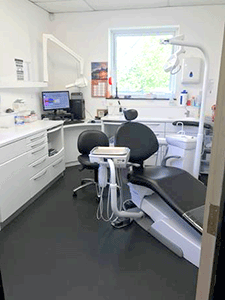 The Area: The practice is located in a small industrial estate not far from a busy shopping centre and has its own parking for staff and patients as well as easy access via public transport. We are based off a main road in a quiet location along a bus route. We are 5-10 minutes off the M1 motorway and approximately 15 minutes from Leicester City Centre. There is a local shopping centre  2-3 minutes' drive away with our local train station about 15minutes away with links to Birmingham, London and the North.
Other Points of Interest:  Our Existing FD has had a busy year and has enjoyed their time with us as we have many loyal patients who have been visiting the practice for ten years and we have an influx of new patients.
Our aim at Beaumont House is to make sure the FD learns in a relaxed learning environment who can approach any member of our team for advice and support. We have a great team who are sociable, well equipped and forward-thinking and, I feel, the FD would benefit from the year in such a great team. we have a 5-star rating on the NHS choices website and 4.5 star rating on Google reviews.