Long Eaton, Nottinghamshire
BChD, MSc Clinical Education
136-138 Derby Road
Long Eaton
The Educational Supervisor: I have been an associate at the practice alongside my wife since 1989. Our intention was for this to be a short term position before establishing our own practice...we stayed! We have always enjoyed full clinical freedom, excellent staff and a good range of equipment and materials. 
I have been an Educational Supervisor since 2006 and have an MSc in Clinical Education which has helped me to develop the educational element of Foundation Training. I am strongly committed to the ethos of Foundation Training which I have found immensely rewarding both personally and professionally. The transition from undergraduate to independent practitioner can be very challenging and the presence of experienced, supportive and motivated colleagues is invaluable.
Over the last few years I have taken the opportunity to develop a range of skills  to enhance the role of Educational Supervisor including courses in coaching and mentoring.
The Practice: A J Moore and Associates is an independently owned 10 surgery practice located in a 3 story Edwardian house on the outskirts of Long Eaton opposite Trent College School. The practice has been established for nearly 50 years and currently employs 12 dentists including a Foundation Dentist. We have a hygienist / therapist working with us alongside 15 nurses and 3 receptionists. A wide range of patients are seen. Although most are NHS patients, private treatment is also offered.
Based in the practice is an independent commercial dental laboratory. Over the years Foundation Dentists have found this facility particularly beneficial. 
Dental records are computerised using the SOE system along with digital intraoral radiographs. We have trained dental radiographers working in a centralised XRay room, however, Foundation Dentists are encouraged to take a number of their own Xrays in order to develop their skills.
Endodontic treatment is enhanced by the availability of rotary NiTi (ProTaper System) and electronic apex locators.
Many staff members and clinicians have been at the practice for a number of years enhancing the strong team working ethos.
There is a wide range of clinical experience with all elements of general practice dentistry being undertaken although we do not hold an orthodontic or minor oral surgery (IMOS) contract.
All are happy to be involved in the support of the Foundation Dentist.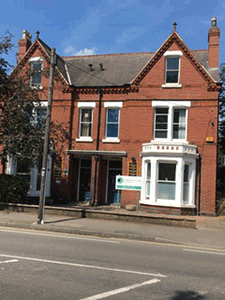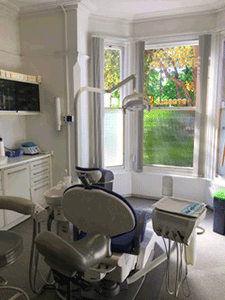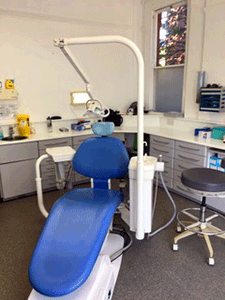 The Area: The town of Long Eaton lies just off J25 of the M1 motorway about 7 miles from the centre of Nottingham. It is on the Midland Main Line rail route and close to the East Midlands Airport. There are good communication links to the scheme study days which can range from Mansfield over to Lincoln.
It has a busy town centre and numerous small to medium sized industries.
Other Points of Interest: Our philosophy is to provide good quality, sympathetic family dental care within the local community. A relaxed and welcoming environment is an important feature of the practice. We are proud to hold the BDA Good Practice Award.
There are many benefits in working in a large practice particularly for a recently qualified dentist. There is a wide range of experience and support available. Our practice meetings are friendly with everyone encouraged to express their views. Several Foundation Dentists have stayed in the practice as associates for a period of time after completing training. There is a good relationship between all the dentists and staff which thrives in an atmosphere of mutual respect, greatly contributing to the smooth running of the practice.