West Bridgford, Nottinghamshire
BDS (Manc), MJDF (RCS Eng)
5 Davies Road
West Bridgford
The Educational Supervisor: I graduated from the University of Manchester in 2003. After completing an FD year in the East Midlands, I worked as an associate for a year, before starting a squat 2 surgery practice in West Bridgford. Since working in practice, I have completed a year long Tipton restorative course, worked towards and passed MJDF (RCS Eng) and completed 'Facilitating learning in Healthcare Practice' at the University of Central Lancashire. I have been a FD trainer for 3 years, as well as being actively involved in training several of the nurses. I have a particular interest in treating nervous patients and have recently invested in a Cerec scanner and mill for single visit dentistry.
Outside of Dentistry, I am a father to four children and  I love travelling, especially skiing and trekking in mountains.  
The Practice: The practice was started in 2006 as a squat 2 surgery NHS practice. It has been extended in recent years to 5 surgeries, 4 of which are on the ground floor. There are 3 associates,an experienced hygienist, 2 receptionists, a dedicated practice manager to support the staff and 7 dental nurses. Many of the staff have been with the practice since we opened, and we strive to have a happy  and supporting working environment. Each surgery has access to the usual equipment, Digital SLR camera, intra oral camera, digital radiography etc, and we are fully computerized with SOE/Exact. We have recently invested in a Cerec scanner and mill with a view to introducing digital dentistry into the practice. There is orthodontics and facial cosmetic treatments undertaken by one of the longstanding associates.
The patient base is mainly families and professionals, and treatment acceptance rates are high. We have a very low DNA rate and work very hard to maintain full productive lists.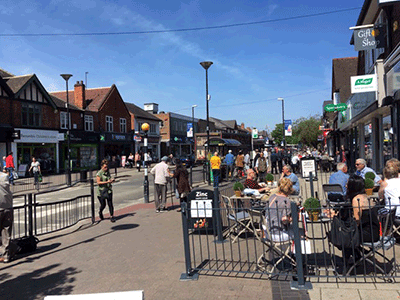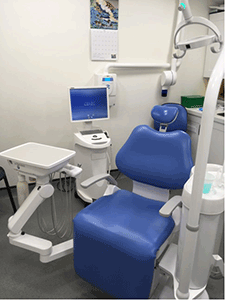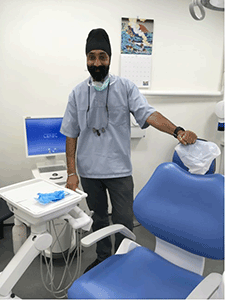 The Area: West Bridgford is a very affluent suburb to the south of Nottingham. There are excellent transport links to Nottingham city centre (buses every minute or two), Leicester and the M1.  The practice is located just off the high street and has a fantastic choice of coffee shops, bars, restaurants. There are multiple opportunities for house shares and apartments in the area, as a lot of young professionals favour this safe and vibrant area. We are located very close to the world renowned Trent Bridge Cricket ground, Nottingham forest football ground and Nottingham racecourse.
Other Points of Interest: We try hard to provide a supportive and varied learning environment for the FD. As ES, i am very approachable and empathetic to the needs of a young clinician.