The Educational Supervisor: Israr is the Principal Dentist. He qualified from Kings College London in 2010 and has worked in hospital and also in mixed general dental practice. He enjoys all aspects of Dentistry and has a keen interest in Invisalign and Aesthetic Dentistry. He is a keen on technology and has invested in 3D scanning and soft tissue laser equipment. Israr provides dental implants for patients and has a broad range of skills and experience combined with a commitment to patient care that will stand any FD in good stead. Israr is committed to dental education and is the local director of the Dentinal Tubules Study Club in Peterborough. 
Imran is an associate dentist. He qualified in Dentistry at the most prestigious university in Romania,  U.M.F. Cluj Napoca in 2017.
Imran has excellent all-round academic knowledge and outstanding clinical and professional skills as a dentist. He completed a yearlong PG Cert in Level 7 Operative Dentistry at Tipton Training in 2019. His experience lies in performing general treatments, restorative work and has great passion for denture work whilst ensuring maximum accuracy and attention to detail. Imran is a very warm and welcoming individual who is known for his patience and trusting mentality, which will most definitely help to benefit an FD. Imran believes he would be a great trainer as he leads tutorials and encourages learning through feedback.  
The Practice: The practice has been fully refurbished and extended to 4 surgeries and includes:
A dedicated teaching room with library and office facilities.
Digital intra-oral radiography, intra-oral cameras.
Trios 3 shape Digital Impression Scanner. Soft Tissue Diode laser. 
Local decontamination unit / central sterilisation.
Air-conditioned dental surgeries.
The practice is also equipped with rotary endodontics, apex locator, air polisher, ultrasonic scaler and is fully computerised. The practice consists of a Practice Manager and Dental Nurses that are all professional and enthusiastic about providing an excellent dental service to our patients. This approach has been fundamental to the successful growth and establishment of the practice. We have a large catchment area and pride ourselves on being a friendly and welcoming practice for the whole family (we treat up to three and even four generations)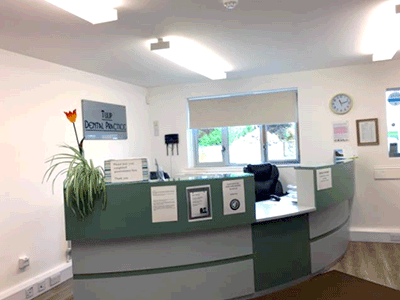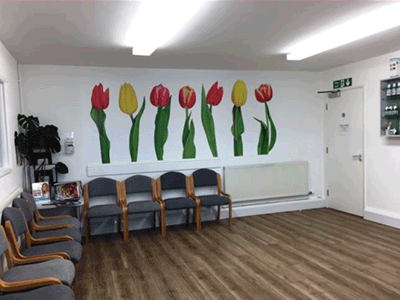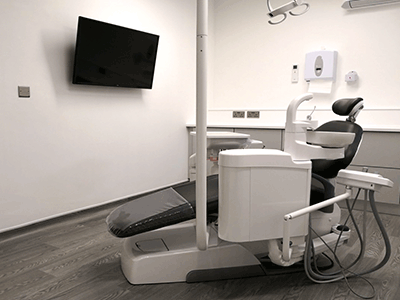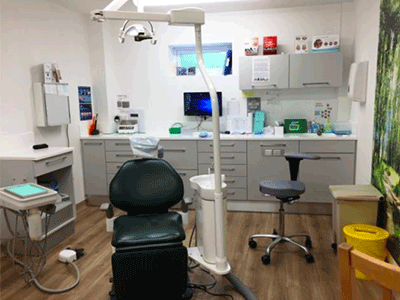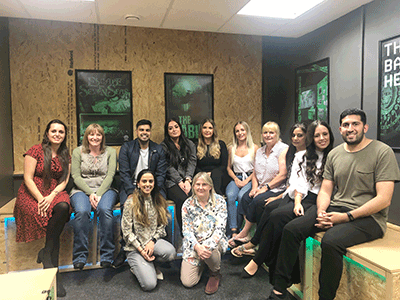 The Area: Spalding is a market town with a population of over 28000 people and is growing. There are rail links to London (approx 70mins. via Peterborough) and is close to Peterborough and Stamford. The dental clinic is within walking distance of the town centre, shops, train station and library.  There is ample provision of accommodation should the Foundation dentist want to re-locate.
Other Points of Interest: We have several practitioners within Tulip Dental who carry out periodontology, endodontology, orthodontics - including Invisalign, osseo-integrated dental implants, facial rejuvenation procedures and full mouth rehabilitation offering diverse support to the FD. We are one of the few practices in the country with a Trios 3 shape scanner for recording impressions of the dentition. A testimonial from our VTE dentist who has gone on to become an associate at the practice: "Israr has always given me the time to go through my work thoroughly and to make sure everything is absolutely accurate and correct. He always provides me with constructive criticism which only enhances and drives me to succeed further under him. Israr spends time to teach me new ways and techniques where I can improve on and be the best at what I can be. He also recommends courses for further learning, which fills me with joy, knowing full well that my employer wants to push me to very highest of levels. I totally look up to Israr as a role model in a dentist. I can happily say that Israr is truly a great mentor, colleague and most of all, a wonderful friend."