BChd, PGDip(Endo) PGCert(MedEd) MFGDP(UK)
The Educational Supervisors:  Peter was born and raised in the Grantham area.  He qualified at the University of Leeds in 2001 and joined the Maltings Dental Practice in 2006, becoming a Partner in 2011.Peter has a special interest in endodontics and has completed a postgraduate diploma in 2013.  He undertakes complex pain and endo cases referred to him from colleagues within the Maltings Dental Practice and practices in the surrounding towns and cities. Peter is currently undertaking dental implant training. In addition to traditional dental procedures, Peter also undertakes Facial Aesthetics procedures. Peter is a member of the BDA, the BES, the AAE, the ITI and the FGDP. Peter is also the secretary of the Kesteven and Holland BDA section.  This role and being an ES allows him to facilitate the education and development of local dental practitioners. He completed a postgraduate in medical education in 2017. He spends the majority of his free time taking his children to football training, cycling and gardening. 
Claire  was born and raised in Grantham. Qualified from Leeds in 2010. Working in Shipley as an associate then the Maltings in Grantham, She has been at the Maltings for 6years and has completed a postgraduate certificate in restorative and aesthetic dentistry.This will be her fourth year as an educational supervisor. Claire has thoroughly enjoyed the previous years helping the foundation dentists placed with us gain in clinical skills and confidence and by the end of year become competent and confident independent practitioners who are well equipped for all aspects of dental practice. Working together with our patients during their dental journeys we hope we can improve their dental health and promote a culture of positivity towards dentistry for the future. 
The Practice: The Maltings Dental Practice is a 2 minute walk from Grantham train station.  Full NHS Services, Private services, Intermediate Minor Oral Surgery Clinics, Implant placement, Endodontic Referral Service, Periodontal Referral Service, Cosmetic treatments, Short term orthodontics, conventional orthodontics, Snoring relief, Sedation services.
Education and Meeting room. 
The practice has Facebook, Instagram and Twitter accounts. 
Members of the BDA Good Practice Scheme
GDP 12, HYG - 2, Practice managers - 2, Business Manager - 1, Nurses - 16, Reception 8, 
3 Specialist Oral Surgeons – IMOS and Sedation clinics
2 Visiting Orthodontists
We have a friendly, welcoming reception team
Large practice lots of friendly staff. Numerous social events are organized throughout the year for example 6 monthly practice events, celebratory events and charitable events.
We have a stable patient base cared for by a very friendly and supportive team. We have achieved BDA Good Practice consistently for several years.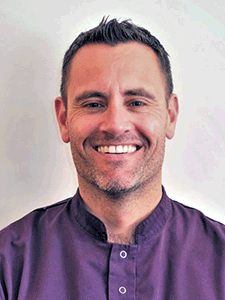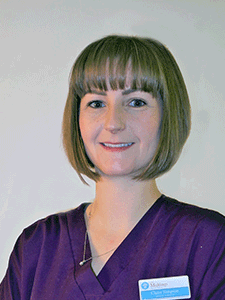 The Area: Grantham is a market town within the South Kesteven district of Lincolnshire. It is 26 miles south of Lincoln and 24 miles east of Nottingham. It has numerous adjacent villages. It bestrides the London to Edinburgh East Coast Mainline railway (1 hour from London and Leeds) and next to the A1 main north-south road.
Close to Lincoln and Nottingham. Grantham has numerous large supermarkets and smaller boutiques located in the town centre. Grantham boasts many coffee shops and eateries as well as National trust areas including Belton House.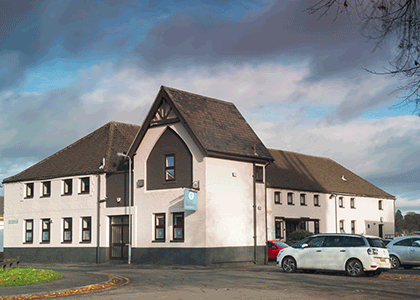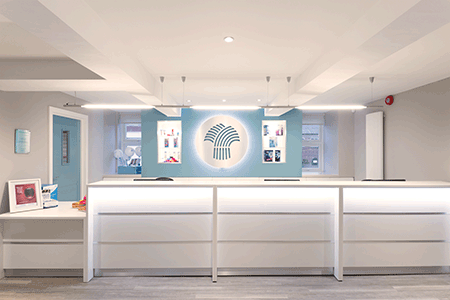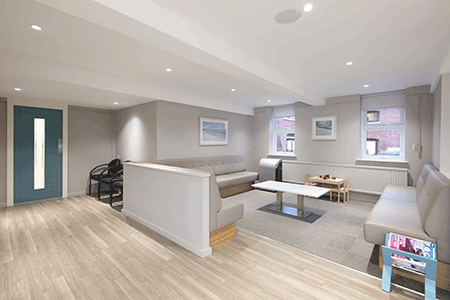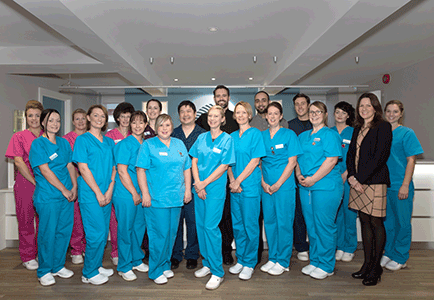 Other Points of Interest: A positive attitude, great communication skills and an ethical attitude to patient care are essential.   We are fully computerised using SOE dental software, and Examine Pro digital radiography including OPG. 
We're in the process of sorting CBCT provision. 
We provide in-house CPD training for all staff. We have daily team meetings/huddles- the best dentists attend these.
We have clinicians meetings every other month- the best dentists attend these.
We provide peer review meetings every other month- I think you get the idea.
We have pastoral support for those who want it.
We provide access to Dentinal Tubules Premium for all staff.
We provide support for dentists wishing to undertake postgraduate and/or specialist training programs.Our support staff regularly participate in activities designed to allow them to improve their skills.
Rotary endodontics available for all clinicians to use.
We encourage active community engagement.
We'll expect you to work within your limits.
We're open to the idea that you might want alternative materials to those we currently use.