Bridgford Dental Practice
West Bridgford, Nottingham, Nottinghamshire
BDS DRDP MJDF RCS (Eng) PGCert MedEd
Bridgford Dental Practice
74 Bridgford Road
West Bridgford
The Educational Supervisors: ​Saquib Aziz has been an Educational Supervisor since 2014. He has completed a post graduate diploma in Restorative Dentistry at the Eastman. He has a specialist interest in Orthodontics and Implant surgery. He recently completed a Postgraduate Certificate in Medical and Healthcare Education. Saquib teaches the Restorative Study Day for the east midlands scheme.
Saquib has four children and his interests include keeping fit by attending the gym regularly. He also runs a local scouts group and  sponsors a youth football team.
Michael Armstrong is an associate at the practice and joined the practice in 2015. Michael has now become a joint Educational Supervisor along with Saquib. Michael has supported the foundation dentists over the last few years and is very familiar with the system and support required. Michael has completed a Diploma in Implant Dentistry and has a keen interest in digital dentistry particularly in crown and bridge design.
The Practice: 
• Private & NHS  Dentistry                                   
• Three fully equipped Surgeries
• Cosmetic Dentistry
• Orthodontics & Endodontics
• Implants
• Hygienist / Therapist
• Zoom Whitening
• Digital radiography & Intra-oral Scanner
• Dental Mill - same day crowns
• On-Site laboratory
• Dental CBCT / OPT Machine 
• Training practice since 2014
• 3 fully equipped dental surgeries 
• Fully Computerised (Paperless practice)
• Staff room with kitchen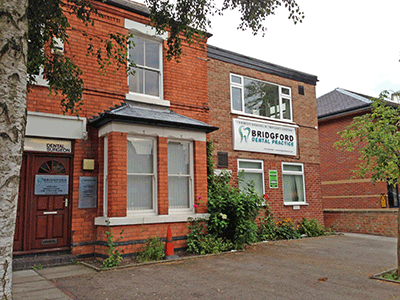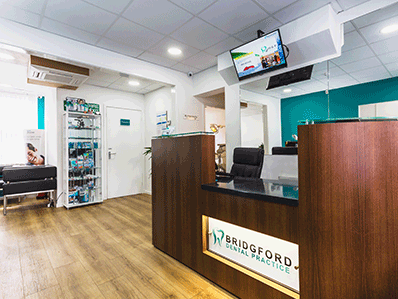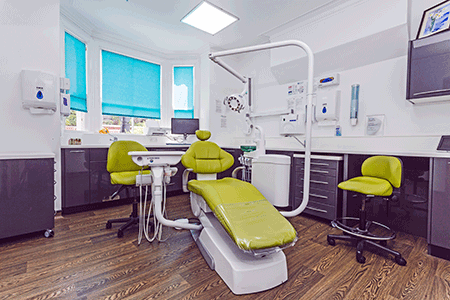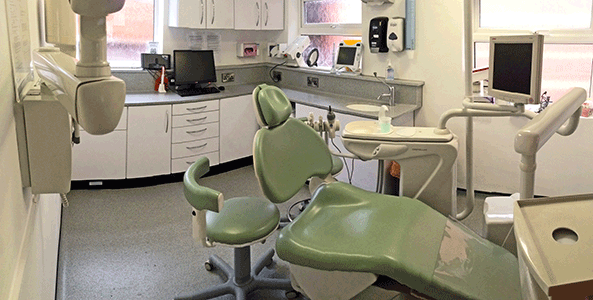 The Area:  Bridgford Dental Practice is located in a very busy and central location in the heart of West Bridgford town centre in Nottingham. We are located in the town centre with many local businesses, pharmacies, opticians, cafés and restaurants in the vicinity. The area is densely populated with most local amenities within walking distance. We are a 20 mins walk from the main Nottingham train station and City Centre. We are serviced by numerous buses with bus stops a few meters from the premises. The majority of our patients are within walking distance of the practice. Parking is available nearby in pay and display car parks.
Other Points of Interest:  The experienced and qualified staff work in a friendly and relaxed atmosphere.  There is a ready exchange of knowledge and views, and a good social interaction within and outside the practice. We have visiting clinicians at the practice with specialist interests in Endodontics, Oral Surgery and Invisalign. There are lots of CPD Events and courses in the local region.
We hope to develop the on-site laboratory by hiring a Clinical Dental Technician thus allowing dentures and crowns to be made on site.