Leicester, Leicestershire
The Dental Practice, 96 Nicklaus Road
Leicester. LE4 7RT
_______________________________
The Dental Practice, 51 Thurncourt Road
Leicester. LE5 2NN
Phone Number:
Tel. Nicklaus Road: 0116 2664657
Tel. Thurncourt Road: 0116 2423182
The Educational Supervisor: I graduated in 2012 from King's College London, and completed my MFDS a year later. I have been an ES since 2020. Upon completing my DFT in Leicester, I have worked as an Associate Dentist in general practice, as well as being a practice manager for my 2 practices. I have also completed a 2 year part time orthodontic course for general practitioners, as well as providing short term orthodontics with Six Months Smiles. I enjoy providing all general dental treatments, in particular aesthetic, prosthodontic and orthodontic treatments. 
I believe in providing a calm, supportive environment for my FDs, to help them learn as much as possible, as well as challenging them to provide the best dentistry they can. 
Outside of dentistry, I enjoy watching and playing many sports (in particular, football), eating out, going on holidays, and spending time with my wife and twins!
The Practice:   We are a busy NHS practice which also offers a range of private treatments. We have 2 double surgery practices, in 2 residential areas of Leicester. They are 2.7 miles apart and it is easy to move between them. The 2 practices present a fantastic opportunity for a FD as they gain the experience and skills to treat and interact with 2 very different patient groups, as well as a chance of a change of scenery during their weekly work. 
Both practices have ample street parking, a comfortable waiting room and reception, 2 modern surgeries, a decon room, a kitchen area and a room for private study. 
We have a small, close knit team, who are always keen to help each other. We have 4 dentists (including the FD), 4 nurses and 2 receptionists. The majority of our staff have been with us for more than 10 years and there is a strong team spirit.
The practice stocks good quality dental materials and equipment, and promotes full clinical freedom.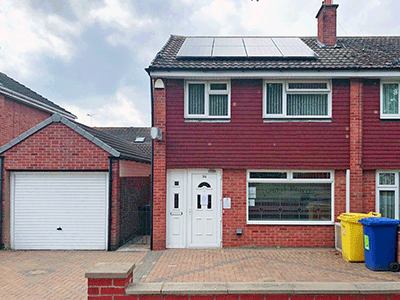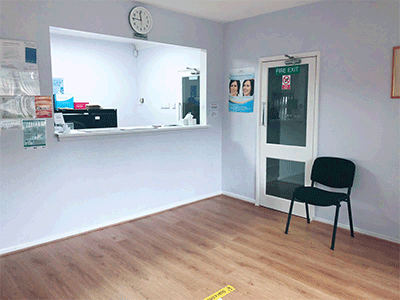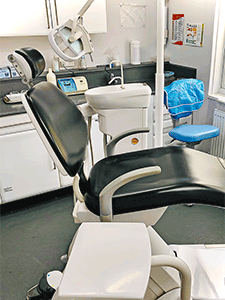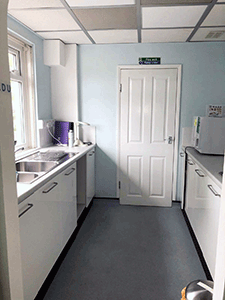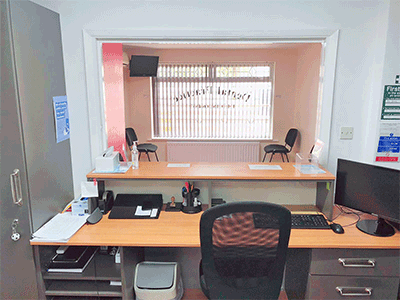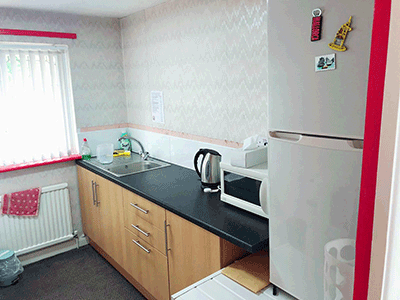 The Area: Our 2 practices are set in quiet residential areas, but also in close proximity to the city centre (3.7 and 3.3 miles respectively). There are good transport links into the city centre. 
At the Nicklaus Road practice, across the road, there is a newsagent, a mini supermarket, a pub, and nearby parks. Around 1 mile away is the iconic Golden Mile, where there are restaurants, shops, banks, pharmacies and post offices. Approximately a mile in the opposite direction is the Thurmaston shopping centre.
At the Thurncourt Road practice, down the road is a small shopping parade with a supermarket, pharmacy, post office, chip shop. Around a mile away is a high street with many shops, banks, a post office, a pharmacy and eating options. 1 mile In the opposite direction takes you into the beautiful countryside.
Other Points of Interest: Leicester city centre is very modern, with a large shopping complex, many restaurants and bars, and a vibrant night life.
The outskirts of Leicester has some amazing parks, such as Bradgate Park and Rutland Waters, allowing for a range of outdoor activities.
Leicester is a multicultural city with diverse markets throughout the year.
We look forward to our 'Welcoming our FD' meal.
We believe in providing a highly enjoyable first year of dental practice for our FDs. We will encourage our FD to become more independent as the year progresses, yet also provide as much support as they need, and ensure they develop the skills and platform to have a successful dental career.