BDS (Kings 2005), PgCert (Sheff 2012), MsC Rest and Asth (Manc 2014)
The Educational Supervisor: ​Adarsh is a passionate and dedicated mentor working with HEEM as an Educational Supervisor since 2012 aiding six FDs in satisfactory completion of foundation training. He believes strongly that the first year outside of dental school should not only be educational but enjoyable as well. He has a relaxed and approachable nature, which his FDs have found creates a supportive learning environment. Adarsh believes in a 'student-led' approach to training and encourages self reflection and pro-activeness in his FDs. He operates an open door policy and is always available for an informal chat and debrief throughout the working day. ​
Adarsh has completed his post-graduate teacher training certificate and a Masters in Restorative and Aesthetic dentistry from Manchester University. These extra qualifications helped him renew his knowledge and skills so as to help new FDs with evidence based approaches not only to practical procedures but to learning and mentor-ship as well. He looks forward to warmly welcoming our new FD to the practice.
The Practice: Blaby Dental is a well run and busy mixed practice in the heart of Blaby town center. We are well located on the main Lutterworth Road and have ample parking at the rear for staff and patients. We have six fully equipped modern surgeryies, computerised with Internet access. We are totally paperless with digital notes including all NHS forms and medical histories updated via Clinipads for convenience and speed. We offer a full range of services on the NHS as well as placing and restoring implants and orthodontic treatments. We have a hygienist and five experienced, highly motivated dentists who are always available to aid FDs. 
We regularly go out for dinners or evenings out, we have become involved in charity fundraising the last 5 year raising over £2500 for the NSPCC and the children's cancer ward at the LRI, which the previous FDs have partaken in. We have gone hiking and camping in the Derbyshire Dales and bike riding at Rutland water. We have a friendly happy mix of ages and interests from various sports to travel and interior design. We look forward to welcoming future dentists embarking on the first stage of their careers.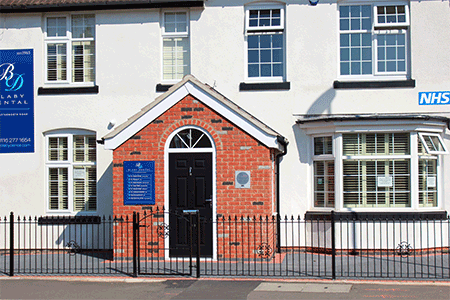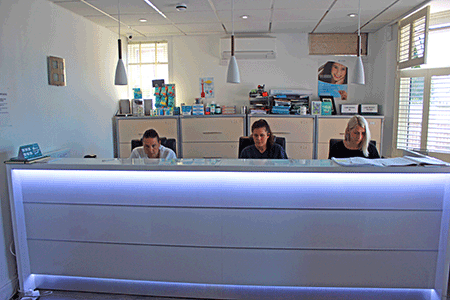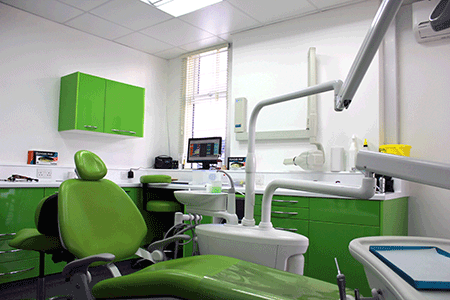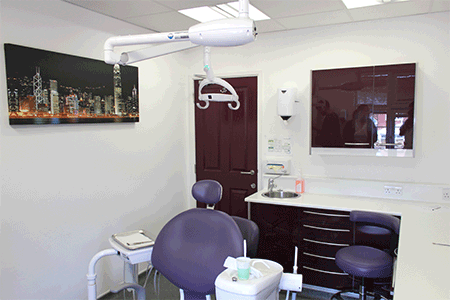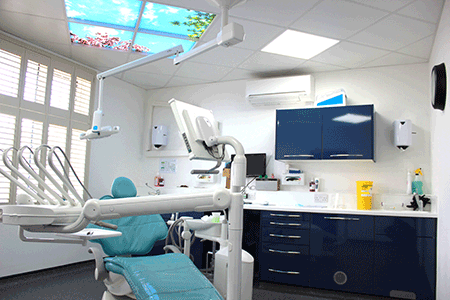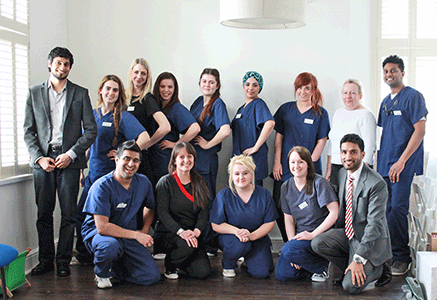 The Area: Blaby Dental Practice is located in the heart of Blaby, South Leicestershire. We are on the busy Lutterworth Road, which is the main arterial link between Leicester and South Leicestershire. We have private parking with CCTV at the rear for 12 patient cars and separate individual spaces for 5 staff cars plus one dedicated disabled parking spot. There are many shops and supermarkets in the area within walking distance from the practice. Boutiques, banks and a post office can all be found in the town center.
The Postgraduate Centre is located at Kettering General Hospital Prince William Postgraduate Education Centre 40 minutes away by car or 60 minutes by bus from the practice.
Other Points of Interest: Blaby is a quiet town but still has a few quaint bars and pubs, for more exiting nightlife Leicester town is only 20 minutes away with many night clubs, restaurants and bars. Situated in the picturesque South Leicestershire countryside there are many hiking and bike trails either through the fields and meadows or the many canals. Rutland water and Foxton Locks are close by with Killworth House outdoor theatre well worth a visit.
Blaby is easily reached by car, we are situated on the main Lutterworth Road which is on several bus routes with the nearest train station being South Wigston Station approximately 5 minutes' drive away.