Clay Cross, Chesterfield, Derbshire
BDS, Dip Clin. Ed., Msc Endo
The Educational Supervisor: Both of the ESs have worked together for more than 24 years, initially as associate colleagues and for the last 19 years as partners in a busy 7 surgery practice. The practice has successfully developed to allow the provision of a DFT facility with the confidence that our experience and clinical abilities can help an FD develop through their training year. This is our 9th successive year as joint ESs and we intend to continue for many more. We are continually striving to improve the standard of education that we provide. Neil Shaw holds a diploma in clinical education and Ruminder Rupra a postgraduate certifcate which is a fundamental in further training within a clinical programme. Neil Shaw has a special interest in endodontics and completed his Msc in Endodontology last year investing in specialist equipment including a microscope to offer this as an additional discipline for the practice.
We are fortunate to have two associates working alongside us who have more than 20 years combined experience in FD training and are very happy to assist and offer advice on all matters. As we are joint trainers you will have a full working week with ES support, which is vital for continuity of learning and clinical back up.
Further advice is also provided from an associate who assists in GDC matters, giving invaluable advice when needed.
This overall support can give reassurance to a FD knowing that a wealth of clinical and non clinical guidance is available.
The Practice: The main patient base is treated under the NHS and is large and extremely varied. We also provide a full range of private treatment including cosmetic crown/bridge/fillings, whitening, and dentures. The practice also provides endodontic referral service. All types of treatment are undertaken offering the practitioner a diverse array of opportunities to test one's skill and thinking. Only complex surgical, orthodontic, and implant cases are referred to local specialist practices when necessary. Eyre Street Dental is committed to providing quality NHS dentistry with a profoundly preventive approach. The considerable patient base we have enables great experience to be gained from offering more diverse and complex treatments on a private basis. Our practice underwent extensive renovation and was extended 9 years ago, providing a dedicated decontamination room enabling compliance with HTM-0105 guidelines, dedicated disabled access and facilities, two new fully equipped surgeries, an additional waiting area for patients, improved toilet facilities and changing area, together with a secure staff room and office/teaching room where the FD is able to study and attend tutorials in privacy. We are currently in the process of extending the practice into a neighbouring building to provide 2 new surgeries, additional staff and changing facilities, and a larger reception area which is due for completion by August 2020. Our designs include provisions for the current Covid-19 pandemic crisis.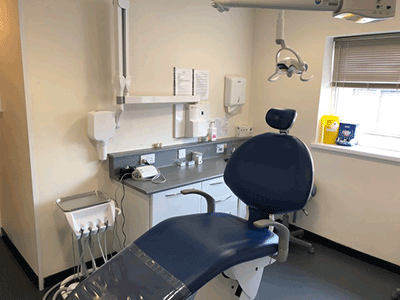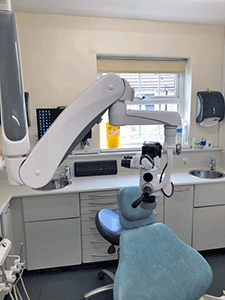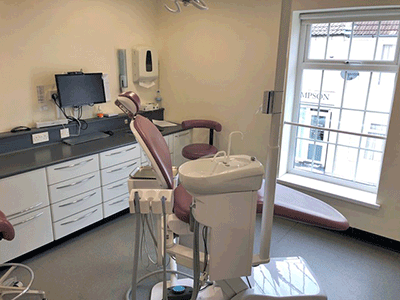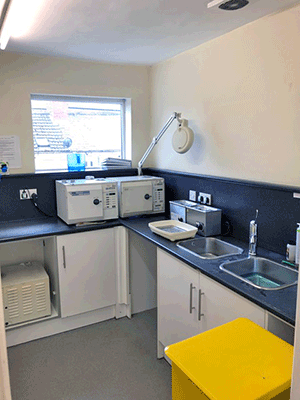 The Area: Eyre Street Dental is a vibrant dental practice, established in 2001. It is situated in the heart of the village of Clay Cross, approximately four miles south of Chesterfield town centre. Clay Cross lies at the edge of the Peak District with Sheffield and Nottingham only a 30-40 minute commute away.
Although the immediate area is busy commercially with many small businesses operating in Clay Cross, it is surrounded by several quiet and picturesque villages. Its close proximity to the Derbyshire Peak District with its outstanding natural scenery and tourist attractions is an added advantage of working and living in the area.
The practice is easily accessed via major 'A' roads and can be readily commuted to and from major towns such as Nottingham and Sheffield. The local public transport network is exceptional and the M1 motorway is just a few minutes drive away.
Other Points of Interest: During the Covid-19 pandemic we are committed to providing the highest quality standards to protect our staff and patients equally. This is why we are investing in our new practice extension to enable that all protocols are adhered to and that we provide a safe environment to work within.