High Street Dental Clinic
BDS Glasgow 2010, PG Cert IMP 2017, PG Cert Aest. Rest Dent 2018
High Street Dental Clinic
The Educational Supervisor: My name is Rohin - Ray Patel or simply Ro! as I am known at the practice and i qualified from the University of Glasgow in 2010. I grew up locally in Sheffield and came back home after university. I started working as an associate here at High Street Dental Clinic in 2011 and have stayed here ever since. I have completed a PG Cert in Implants (2017) from Sheffield University, and I hope to start placing/restoring at the practice in the future, as well as a PG Cert in Aesthetic and Restorative dentistry (2018) from the Dominic Hassall Training Institute which has kept me up to date with the latest in cosmetic and restorative dentistry. I have been an Educational Supervisor since 2018 and have thoroughly enjoyed the role so far. I have found that being an associate present at the practice 5 days a week rather than a Principal has allowed me to dedicate a lot more time to my role as an ES through being available for assistance, guidance and having an open door policy whenever needed. 
The Practice: High Street Dental Clinic is a large 6 surgery practice in the heart of Staveley, Chesterfield. All surgeries are fully equipped with digital radiography, rotary endodontics, ultrasonic scalers and are fully computerised with SOE (Software of Excellence). The Foundation Dentist's surgery was built brand new in 2018 as part of an extension and has a new Belmont Voyager 3 and all current equipment new as of 2018. The surgery has air conditioning which has become essential in the summer months! There is staff parking available to the rear of the practice as well as disabled access and ramp for patients. There is a large reception area for 3 members of administrative staff and 2 waiting rooms for patients. We have a staff room/kitchen to leave valuables during the day and basic lunch facilities ie toaster, microwave, fridge freezer etc. 
Currently we have 6 dentists in total working at the practice so there is always a helping hand throughout the year. We have many experienced nurses who have been with us for years, as well as some new additional nursing staff since the expansion last year. We have a varied patient base, mostly stable and well maintained, but we also have many new patients presenting who require a lot of work. This has allowed our FD to get a wealth of experience providing alot treatment throughout the year.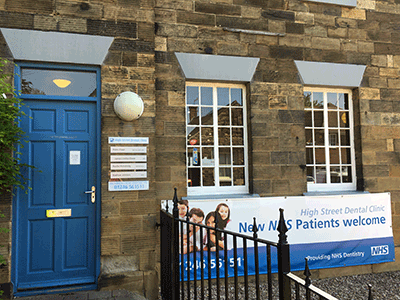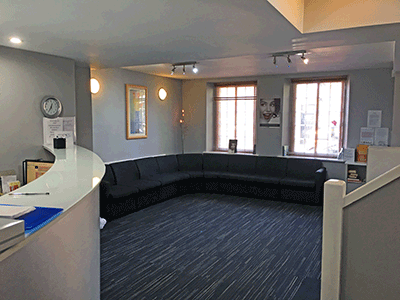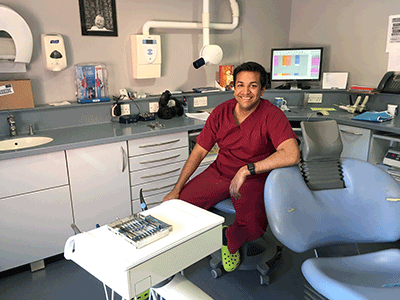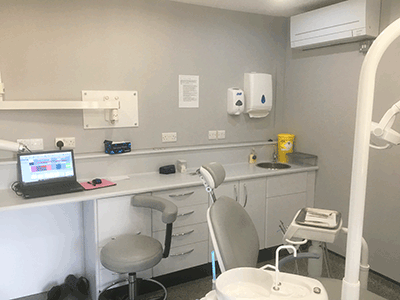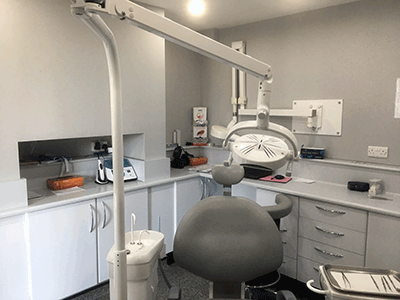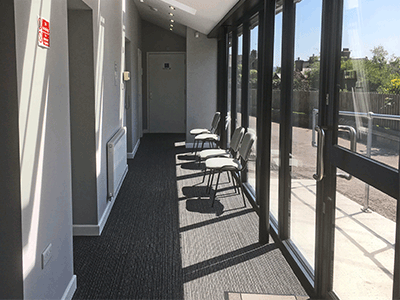 The Area: Staveley is a market town in the borough of Chesterfield, county of Derbyshire. There are many local amenities near by ie supermarkets and restaurants. The practice is located in the middle of the main road going through Staveley Centre. The nearest city Sheffield has a lively atmosphere and our current FD lives in the centre of Sheffield and commutes easily to Staveley. Transport links are good with a central bus station less than 5 mins walk from the practice. 
Other Points of Interest: The practice principal, Bill, is a very experienced ES himself, currently joint ES  at two of his other practices but when present at High Street Dental Clinic is more than happy to provide additional support/guidance when needed.