Shirebrook, Nottinghamshire
The Educational Supervisor: Paul Moore qualified from Queens University, Belfast in 1986. After completing his FD year in Northern Ireland, he relocated to Nottinghamshire where he worked as an associate for over 20 years. During this time he achieved an MMedSci in restorative dentistry at Sheffield University, and a PGDipMedEd at Sheffield Hallam University. He has a keen interest in endodontics, and in crown and bridgework. Paul has been an Educational Supervisor since 1999. Paul has been involved in local dental politics for over 25 years now, and is currently Secretary of Derbyshire County Local Dental Committee. The LDC would welcome any FD involvement.  
 
The Practice: In 2009, Paul and Ken Walker, his business partner, won a tender process to open an NHS Preventative Practice in Shirebrook, and this duly opened in 2010. We set the practice up from scratch and now have close to 12000 patients. We carry out a full range of NHS services here; the new FD will be guaranteed a wide varied range of clinical experiences; in addition, we do a variety of private work including teeth whitening, posterior white fillings, nightguards, sportsguards, dentures and crowns and bridges. We have been a member of the BDA Good Practice Scheme since 2011. We are 95% NHS, 5% private. 
The practice is located on the main thoroughfare through the town, and is conveniently sited within 100 metres from the train station. We have 4 surgeries,based over 2 floors, one for each of the principals, one for the FD, and one for our hygiene therapists. There are two waiting areas, with the separate decon rooms being located on the ground floor, near the two surgeries that allow disabled access.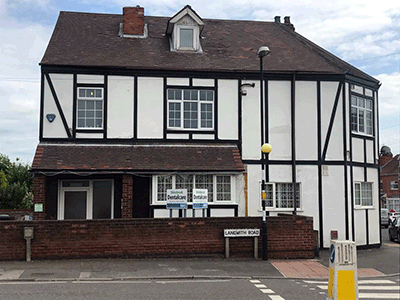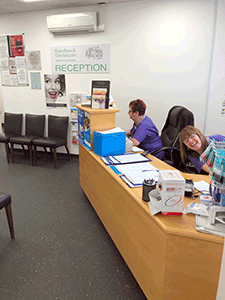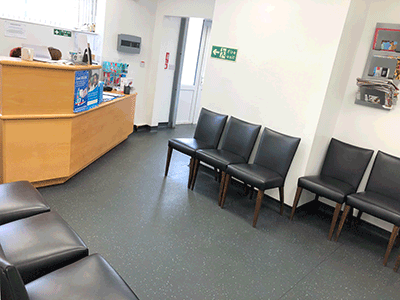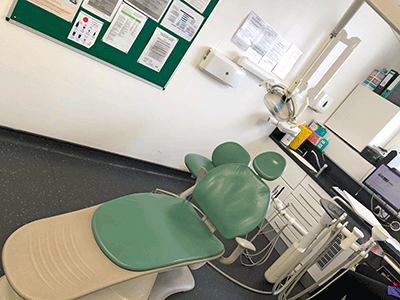 The Area: Shirebrook is a former mining town, which has now been established as the main UK headquarters for Sports Direct. We are located centrally and conveniently between Nottingham, Chesterfield and Sheffield for those that wish to commute, being a 15 drive from M1 junction 29. We are on the edge of the Derbyshire Peak district, where previous FDs have enjoyed walking the dales. Nottingham and Sheffield are both major University cities, with all the nightlife, amenities and venues that you would expect.
Other Points of Interest: Here at Shirebrook Dentalcare, we have two nickel-titanium endodontic systems; we are fully digitally computerised through the practice, using Systems for Dentist software; this includes a digital Xray machine in each surgery, and a digital OPG. We have an apex locator, intraoral camera, and a digital extraoral camera available for the FD's use. We opened in 2010 with all new Adec equipment and units throughout the building. We provide in-house training each year, provided by visiting specialists in CPR.  In addition, previous FDs have attended a four day Oral Surgery training course based out of Lincoln hospital. We have placed former FDs at our crown and denture laboratories, and at the local specialist orthodontic practice- we encourage this, for the experience.