Broxbourne Dental Practice
Broxbourne, Hertfordshire
BDS, BSc, PG Cert (Dent Ed)
Broxbourne Dental Practice
The Educational Supervisors:  Arif qualified in 1988 and went on to work as a FD for one year. Thereafter he worked as an associate for four years in two practices in Mill Hill and Stevenage. After completing this, he then ventured on to buying this practice which he has been running for more than twenty two years. He has been an ES since 1996 and thoroughly enjoys it - he has also completed his PG Certificate in Dental Education. He has an interest in cosmetic dentistry and crown and bridgework.
Michael works in 2 surgeries supporting foundation dentists at both Broxbourne; Essex coast and Potters bar on the Peterborough scheme. He did his foundation training on the Welwyn Garden City scheme and shortly after did his PgCert in dental education. He has been an ES since 2016. Michael has worked with cadCAM technology and done extensive cosmetic make overs. Michael has been providing Botox and Fillers since the day of finishing his FD post. In addition he has worked with many clear aligner systems such as Inman and Inline aligners and has in a short time worked up to being a Platinum Invisalign provider.
The Practice: This is a busy,well established family practice that has been running for over fifty years. It is situated on the first floor on the High Street in Broxbourne. The practice has two fully equipped and spacious surgeries, a part time associate, three part time hygienists, a current vdp and six nurses/receptionists. We have a separate OPG X-ray room and a well lit waiting room with a reception. 
We offer a comprehensive range of treatments both on the NHS and privately to all age groups.
We also have :
electric endodontic motor and use the Protaper next rotary file system
apex locator and vitality tester
electrosurgery unit
air conditioning in each surgery and waiting room
specialist implant surgeons coming in to place implants
We have recently gone computerised and work using the iSmile software. We work very closely with  local labs that are very hands on and approachable. We have a local network of specialists that we can refer to and we regularly have cpd talks in and out of the practice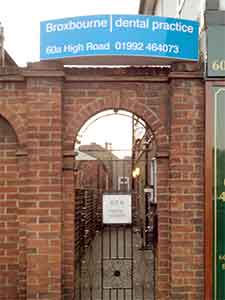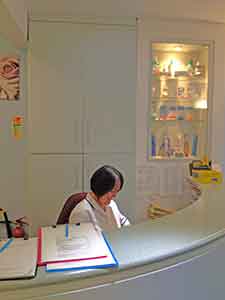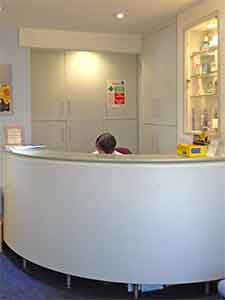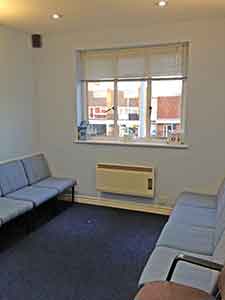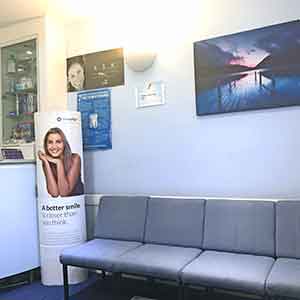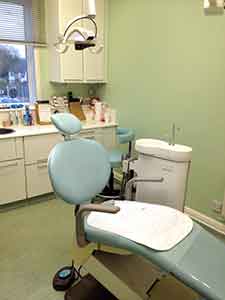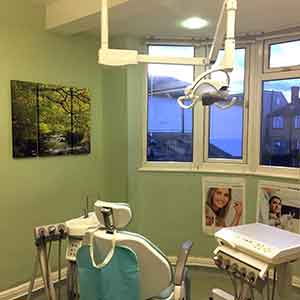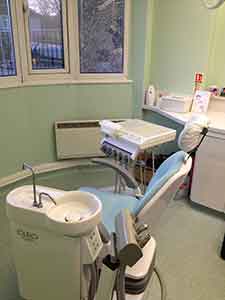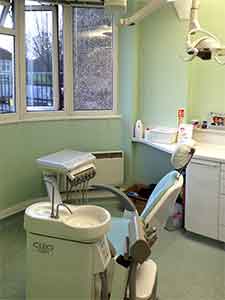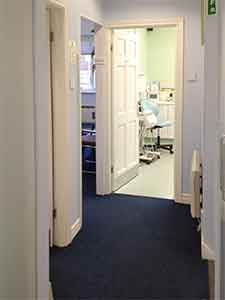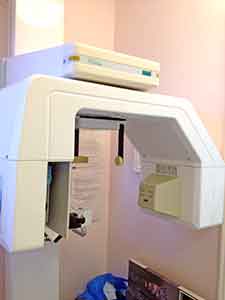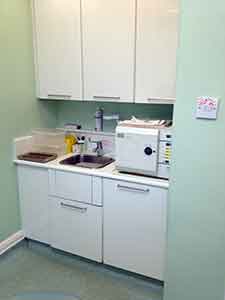 The Area:  The practice high street has cafes, a bakers, Sainsbury's, pub, restaurants and takeaways all within a short walking distance. We are ideally situated less than 2 minutes from 2 large parks and the New River and river Lea.
Broxbourne has excellent commuter links to the city. The train station is a 10minute walk away. Trains run from London; Liverpool street, Stratford and Tottenham Hale. 
Trains from Tottenham Hale are typically every 10 minutes, the average journey time from Tottenham hale being 15 minutes.
Broxbourne is about 10 minutes from junction 25 of  the M25 and located just off the A10.
Other Points of Interest: Broxbourne Paradise wildlife park  -  Broxbourne woods national reserve  -  Lee Valley white water centre  - Waltham Abbey