MSc BDS BMedSc PGCertClinEd
The Educational Supervisor:
I did my undergraduate training in Birmingham having also done a BMedSc in Biomedical Materials Science. Having done VT on the Basildon scheme in 2005-6 I was lucky enough to be able to stay as an associate in the same practice. In the following years I have continued to improve my postgraduate knowledge and have developed an interest in cosmetic and aesthetic dentistry as well as implants, fixed and removable orthodontics (Invisalign). I completed the year long Nobelbiocare implant course in May 2010 and have experience in placing and restoring 6 different implant systems since 2007.  Until recently I was a clinical tutor to 4th and 5th year dental students at the Barts and the London Dental Outreach Centre in Southend one day a week so have experience of where newly qualified graduates have come from.
I have a large focus on all aspects of implant dentistry including sinus lifts, GBR and 'All on 4' immediate load
I also work in various private practices providing surgical, restorative and implant dentistry when needed. Most recently, along with two other members of our practice, have completed a PGCert in Medical and Clinical Education from the University of Essex and act as a Clinical Educator to our student hygienists. I have been an ES in East of England since August 2009 . 
In 2015 I completed an MSc in Restorative and Aesthetic Dentistry which has improved my clinical skills and changed my approach to dentistry and given me extra skills and knowledge to be able to pass on to my FD.
The Practice: 
We have a long-established 12 surgery practice with ten dentists, including 3 FDs, five hygienists and a therapist, caring for about 12000 patients and growing all the time. The work is mixed NHS and private with opportunities to provide quality dentistry in all disciplines. We embrace all aspects of modern practice; smile design, implants, aligner and fixed orthodontics and Cerec chairside CAD/CAM indirect restorations. We have digital x-rays (periapical and pan oral), an intra-oral camera and digital camera linked to the practice computer system (Kodak R4). We are virtually paper free. We have a highly qualified group of dental nurses, four of are dental radiographers.
In 2016 there was a change of ownership of the practice and there have been many improvements since then. We now have a CT scanner which is invaluable for planning implant treatment but also has been useful to assess root canal anatomy and periapical pathology when inconclusive from intraoral radiographs.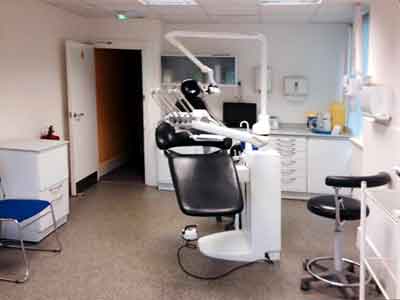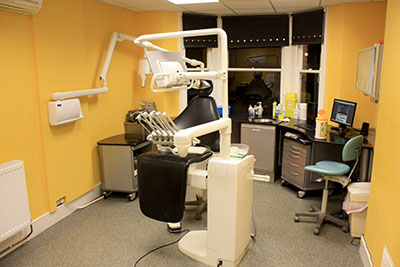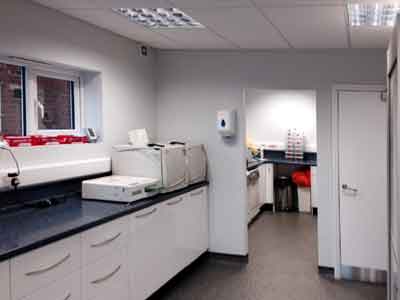 We have excellent links with specialist services in oral surgery, orthodontics, endodontics and periodontics locally and in London. We have been awarded the gold award as part of the BDA Good Practice scheme.  We have links with the University of Essex at Southend as a clinical placement for hygienist/therapists and the Outreach Centre for dental students from the London Hospital Dental School.  We also provide practice placements for students from Barts & The London. We are totally committed to life-long learning for all our team members.  All of our dentists have achieved or are working towards post-graduate qualifications.  We have three FDs within the practice and two hygienist/therapists each term on clinical placement.  We have recently completed an impressive, extensive renovation including new central sterilisation room which the patients love.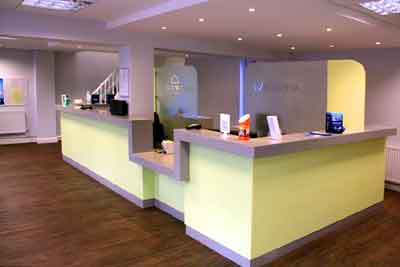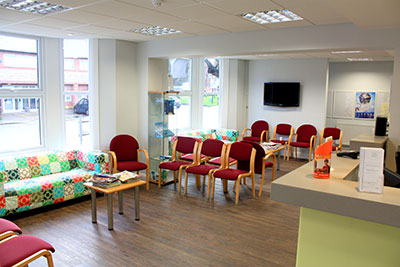 The Area: The practice is situated at the end of Brentwood high street in Essex (M25 Junction 28). Brentwood is a very pleasant area with great facilities for all sports and a thriving art, drama and music scene. It is only 30 minutes by train to Liverpool Street and by car to Stansted. The coast and countryside of Essex and East Anglia are within easy reach. There are many pubs and restaurants within walking distance. The patient base is varied and so we get to do a lot of clinical dentistry of all forms, ranging from high needs patients to more complex restorative/implant dentistry and orthodontics. 
Other Points of Interest: We are a vibrant, developing practice especially since the change of ownership embracing marketing and advertisement. 
The nature of the practice and its patient base gives FDs a broad range of opportunities to observe and to practise all aspects of dentistry within an ethical environment focused on comprehensive patient care. There is very little pressure placed on our FDs workload but we do encourage and support them to become more efficient over the year. In the current year we've had 3 FDs working together meaning there is always someone nearby who knows what you're going through. It also helps when it comes to preparing the Foundation Skills course work.  There is a wide range os skills within the practice and we very much encourage the FDs to become involved in all aspects of clinical dentistry, to observe as much as possible and to get involved in as wide a range of treatment as possible to ensure they finish the year as competent and confident associates.