BDS MSc DGDP PGCertClinEd
The Educational Supervisors:  Robert Davey: I qualified BDS at Guy's in December 1968 and MSc in Dental Public Health at The London in 1971.  I was for many years a clinical assistant in Oral Surgery at local hospitals.  My lifelong interest in postgraduate education has involved year courses at the Eastman and many in Europe and US.  I am a general practitioner with an interest in restorative and cosmetic dentistry, implants and cad cam dentistry.  My teaching qualification has contributed to an increasing interest in the practice as a training environment.
Leanne Onslow: I qualified from Peninsula Dental School in 2014 having previously completed a degree in Biomedical Sciences at Sheffield University.  I have worked at Homewood Dental Practice since 2014, completing my DFT there in 2014-15, and I was lucky enough to be able to stay on as an associate in the same practice.  Since then I have been an integral part of our training practice helping to support many years of FDs and being a Clinical Educator to our student hygienists/therapists since 2017.  My interests are in minimal invasive dentistry and I aim to provide encouragement, support and  guidance for the foundation dentist to help them gain confidence and competence in all aspects of patient care.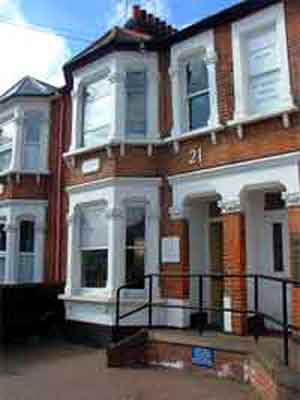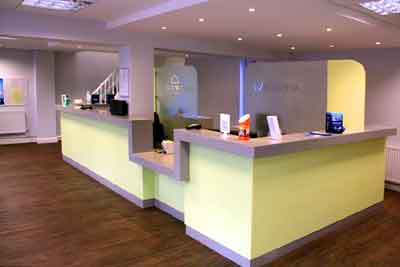 The Practice: 
We are a long-established twelve surgery practice with twelve dentists, including currently three FDs, six hygienists and a highly qualified group of dental nurses.  We provide a mix of NHS and private care to a diverse range of patients, our patient base is varied and so we get to do a lot of clinical dentistry of all forms, ranging from high needs patients to more complex restorative cases which provides opportunities to deliver quality dentistry in all disciplines.  As a practice we embrace all aspects of modern practice; smile design, implants, aligner and fixed orthodontics, Cerec chairside CAD/CAM indirect restorations and have recently installed an iTero scanner.  We have a digital x-ray system including an OPG and CT scanner, a digital camera and multiple intra-oral cameras linked to the practice computer system (Exact Software of Excellence). We currently use the Sendoline S5 root canal rotary system and have a microscope at the practice.  The nature of the practice gives FDs a broad range of opportunities to observe and to practice all aspects of dentistry.
Since 2016 we have been part of a larger group, recently re-branded as 'Together Dental', which currently has over 30 practices across the east of England.  The corporate model has meant many innovations and involvement professionally on a much larger scale.  Together with our dentists (including our current FDs) we have a great team that takes its dentistry very seriously but has lots of fun.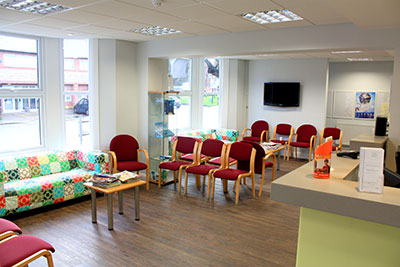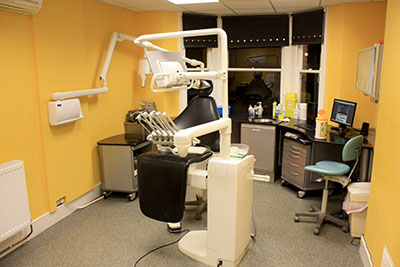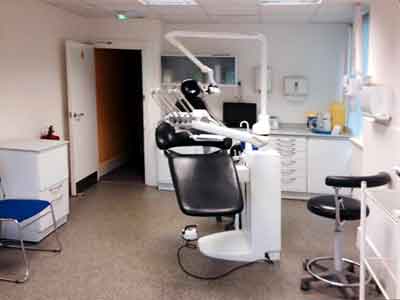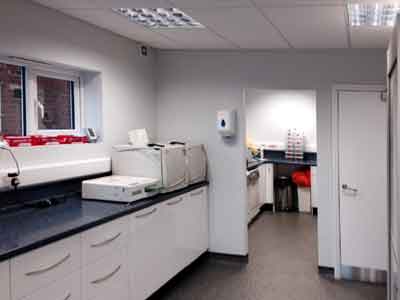 The Area: The practice is situated at the end of Brentwood High Street in Essex (M25 Junction 28).  Brentwood is a very pleasant area with great facilities for all sports and a thriving arts, drama and music scene.  It is only 30 minutes by train to London Liverpool Street and by car to Stansted.  The coast and countryside of Essex and East Anglia are within easy reach.  There are many pubs and restaurants within walking distance.
Other Points of Interest: We have developed excellent links with specialist services in oral surgery, orthodontics, endodontics, periodontics and implantology both locally and in London and regularly have dentists with special interests in periodontics, endodontics and oral surgery attend the practice to treat patients and help with more complex cases.  We have had awards for many years as part of the BDA Good Practice Scheme.  We have links with the University of Essex at Southend as a clinical placement practice for hygienist/therapists.  We are totally committed to lifelong learning for all our team members.  Many of our dentists have achieved or are working towards post-graduate qualifications.  We currently have three FDs within the practice and two hygienist/therapists each term on clinical placement.  The environment of learning encourages our staff to develop their own careers and several of our dental nurses are in the process of upgrading their skills eg radiography, implant nursing, oral health instruction and training to become hygienist/therapists.  The nature of the practice and its large and varied patient base gives FDs a broad range of opportunities to practice all aspects of dentistry within an ethical environment focused on comprehensive patient care.