Clarence House Dental Care
BDS, Msc Prosthodontics, IQE, MJDF RSC (Eng.) PG Cert Educ,Adv.Aesthetics
Clarence House Dental Care
The Educational Supervisor:  Aseel Salman obtained her BDS degree in Dentistry at the University of Baghdad in 2000, she then worked at the Baghdad Faculty of Dentistry as a senior dentist for a few years whilst gaining her Masters in Prosthetic Dentistry in 2004 with distinction. She started working at Clarence House in 2008, during which time she obtained her MJDF from the Royal College of Surgeons of England. Aseel completed a post graduate certificate in advanced aesthetic dentistry at Eastman UCL in 2015, and she passed with distinction. Aseel completed a Post Graduate Certificate in Dental Education from Bedfordshire University in 2018. Her special interests are Dentures , Crowns and Bridges; Non surgical facial aesthetics, Cosmetic dentistry and Invisalign.
Aseel is always passionate about supporting newly qualified dentists, her aim is to give you a comprehensive variety of experience required for a successful onward career and to let you develop at your own pace in a safe environment. In her spare time Aseel enjoys cycling, swimming and cooking.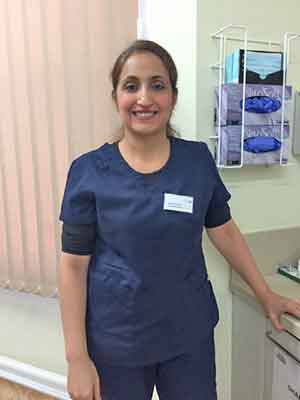 The Practice: Clarence House is a modern expanding practice that has been established for over 25 years. Our practice is a large detached and self-contained Georgian building. We have eight fully equipped dental surgeries, three of which have en-suite offices . Our staff areas are comfortable, offering bathroom and shower facilities, a kitchen and a sitting room.  We have digital x-ray equipment including a CT Scanner and are fully computerised using the Software of Excellence system.
Free car parking is available in a public car park over the road so access to the practice is convenient for both our patients and staff.
Aseel is supported by a very experienced team,  We have 7 dentists, a hygienist and a visiting Implant Surgeon, We also carry out Specialist Oral Surgery under contract.
Clarence House has been a training practice for many years.  We hold a large NHS contract and have a large and wide ranging patient base offering a full and varied range of treatment.
We are all looking forward to welcoming our new team member,  and offer lots of support to a newly qualified graduate as they start their dental career.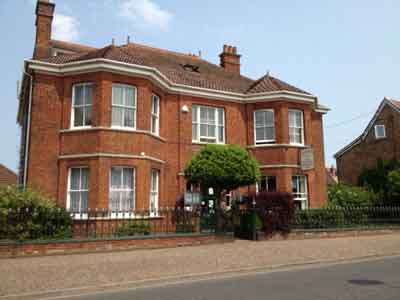 The Area: Clarence House is located in the Norfolk market town of Watton, Approximately 20 miles south west of the beautiful city of Norwich and 34 miles from the coast and the Norfolk Broads. London is about a 90 minute drive away and Cambridge is approximately 40 miles, both are easily accessable via rail and the duelling of the A11 has made the journey even quicker. 
Other Points of Interest: We are a very friendly supportive team who work closely together. Our objective is to help to produce a competent, confident, caring dentist. Someone who is capable of handling any situation clinical or administrative by exposing him or her to a comprehensive range of treatments and dental experiences during their FD year.
Generally we like to feel that the position at Clarence House offers the flexibility to encourage independent thinking and the provision of guidance and help from the whole team whenever needed.