John G Plummer and associates
Great Yarmouth, Norfolk and Caister, Norfolk
Greyfriars chambers, 8 Queen street
Great Yarmouth NR30 2QP
_______________________________
Caister Medical Centre, West Road
Caister-on-Sea NR30 5AQNR30 2QP
Phone Number:
Tel Great Yarmouth: 01493 842559
Tel Caister: 01493 728351
The Educational Supervisors: Adam Levene: I have been a joint educational supervisor since 2015. Originally from London I moved to Norwich following my BDS from Kings College London in 2010. Since then I have been working in the NHS carrying out evidenced based dentistry. With a drive for providing good quality dentistry I have a specific interest in endodontics and have completed a postgraduate diploma at Kings Colllege London. I feel I am in a position to be able to help the newest graduates find that balance when transitioning from a student to a practicing dentist without compromising skills, method or ethics.
Adam Smith: I completed my FD year in 2013 and was also fortunate to stay on as an associate. I have an interest in general dentistry and enjoy the huge variety of work I experience on a daily basis. I also have an interest in dental politics holding several positions on local committees including the LDC and I am currently chairman of the Norfolk and Norwich Section of the British Dental Association. In addition I have completed courses in Healthcare leadership and management. Out of work I enjoy country walks, cycling, golf and live music.  I like to brew my own beer and cider which I find helps on the really stressful days of the job!
The Practices: Greyfriars Chambers: This is a grade 2 listed building with views over the river Yare. It is a nine surgery practice with an on site dental technician. We have a central sterilization suite and designated sterilization nurse to ensure good standards are maintained. We have digital x rays, an DPT machine, rotary endo, apex locator and SRS camera.
We have specialist oral surgeons and orthodontists running regular clinics. There is weekly clinic with the oral health advisor who advises orthodontic patients and those who need more support and motivation, as well as weekly facial aesthetic clinics ( Botox and fillers).
Caister: This is a  4 surgery purpose build practice. It is fully air conditioned and has digital xrays, apex locator, SRS camera and rotary endo. A dental technician visits daily to return work and offer advice.
Both practices keep computerised records using R4 system.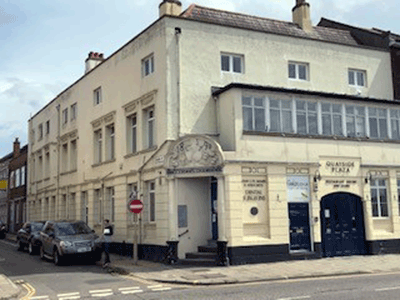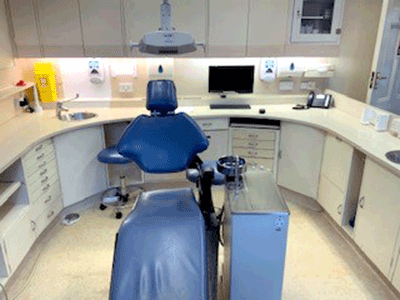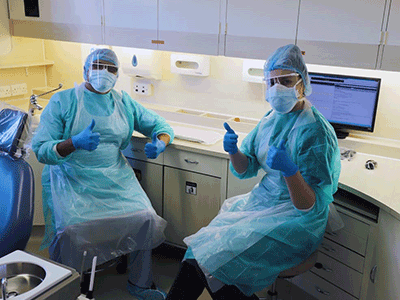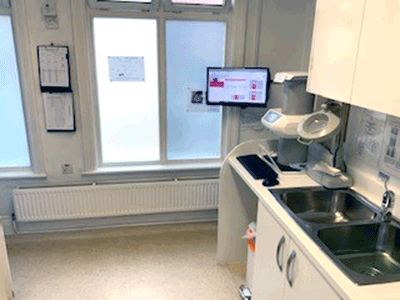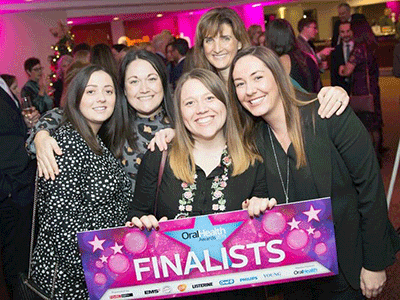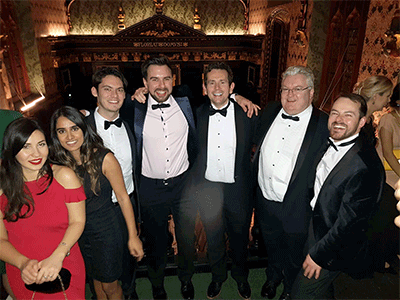 The Area:  This is a lovely area with glorious beaches and picturesque broads. It is a 30 minute drive from Norwich, the unofficial capital of the county.
Accommodation is readily available  in the Yarmouth and Norwich areas. A driving license and car is recommended due to  the nature of public transport in the county. 
The demographic in Caister is mixed with many families attending the practice as well as the ageing local community. The majority of the patients have a relatively stable dentition. Great Yarmouth is a more mixed demographic ranging from low needs to high needs with complex treatment plans.
Other Points of Interest: We are a successful independent NHS and private group of practices in Norfolk and Suffolk with the following accreditations : IIP ( Investors in people) NVQ3 training centre accreditation, ISO 9002 ( Business systems accreditation). We have our own Nurse training school with an intake of 12-16 new candidates each year. We have been involved with FD since its inception and currently have 7 Educational supervisors.
The FD will be given opportunity to watch a range of private treatments e.g.implants and specialist care e.g. oral surgery and orthodontics.
The dentist have regular clinical and social meetings to help you integrate into the team.