The Educational Supervisor: Kapil studied and qualified at Barts London School of Medicine and Dentistry in 2015. He successfully completed his vocational training here at Beech House Dental Surgery and has since become a full time associate and Educational Supervisor with us. He has a keen interest in cosmetic dentistry and has successfully qualified in botox and dermal filler administration. He enjoys seeing the results of his deep cleaning and whitening treatments which he feels really transforms his patient's smile. Kapil is also a registered Invisalign practitioner and has several active cases on at any time. 
Outside, Kapil has a keen interest in renovating old items and bringing them a new lease of life. Keeping fit is high on his list of priorities as well regular visits to the theatre. Kapil enjoys traveling and being able to experience what other cultures and countries have to offer. 
The Practice: The practice is located just outside the center of Dereham town, opposite the Library. We hold 5 surgeries, a dedicated decontamination room, reception area and separate waiting room with separate patient, staff toilets. All surgeries are equipped with the latest equipment and technology so we can provide our patients with a full range of treatment options. We have a full NHS list at the practice, however do offer additional private work to any patient should they require it. All our associates and trainers are previous FDs which were placed with us through the Norwich scheme over the years. All our friendly staff have also worked closely with FDs in the past and are available at any time to help you out should you require help of any sort.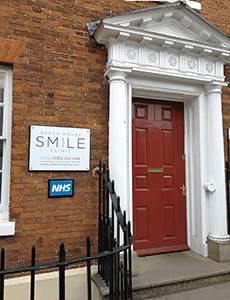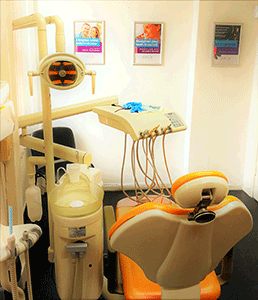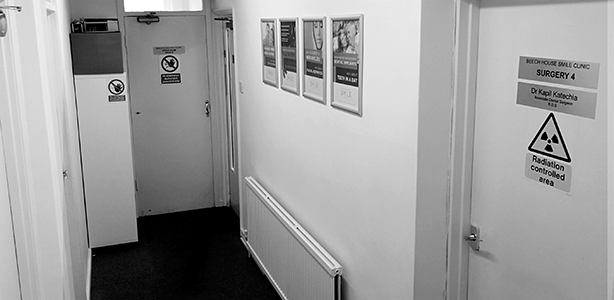 The Area: There is ample roadside parking, free long stay car park and main bus stop only minutes away from our front door. There is a local cinema in town and plenty of shops/coffee shops. If the City is more your style then Norwich City center is only a 20 minute drive away or if needed, bus routes run every 30 minutes. The city holds 2 main shopping centers and can provide you with several pubs, restaurants, shops and entertainment to pass your time. With the train station only a 10 minute walk from the center, its the perfect location however you travel. 
Other Points of Interest: We pride ourselves on being a warm and welcoming family and having a friendly, helpful and dedicated team at Beech House. We are all trained to the highest standards and are familiar with all the latest dental techniques and procedures to help you through your year. All our support staff are local to the area and can advise you on all the best spots to visit. All members of the Smile Clinic Group family have full access to free online CPD, regular Symposiums, and hands-on training, thereby ensuring professionalism and knowledge is at the fore-front of their career. We have a complete open door policy, so if you have any questions no matter how big, small, important or daft you only ever need to ask.