Hooker House Dental Practice
Hooker House Dental Practice
The Educational Supervisors:  Daniel Evans: I qualified from King's College London in 2000, and worked at my FD practice for 6 years as an associate. I have been an ES since 2004, and in 2007 I bought this well-established mixed practice. In 2004 I achieved the MFGDP diploma, and in 2012 the PgCert in Dental Education.  My special interests include cosmetic dentistry, oral surgery and prosthodontics, and I have recently completed a certificate in implantology. I focus on providing dentistry to a high standard and I have a holistic approach to dental care, believing that the best form of advertising for a practice is a happy patient. I have a relaxed and approachable nature, and I thoroughly enjoy teaching and employing an FD in the practice, watching their development and self-improvement throughout the foundation year. My aim as an ES is to provide the best possible learning environment and one in which the FD's skills can be honed to create a confident and experienced practitioner at the end of the foundation year. I live near Norwich with my wife Kate, a photographer, and my two daughters Georgina and Sophie. We came to Norfolk 19 years ago, and found the quality of life to be fantastic, enjoying a variety of different sports and local culture. 
Josh Davies: Joined the practice in 2012 after positions in general practice and Oral Surgery at the N&N Hospital. Alongside his love for General Dentistry he likes to treat misaligned teeth with the Inman Aligner and Clear Smile system. Josh has experience in helping FDs in the practice alongside Mr Evans and is looking forward to his first year as joint trainer. He likes to spend weekends in the Norfolk countryside with his wife Lisa, his children Ezra and Ida, and Ron the Pug.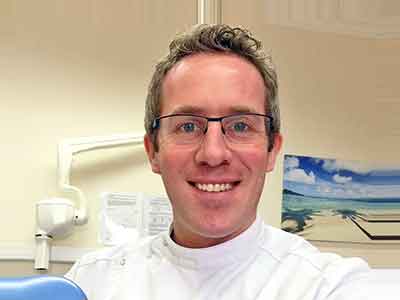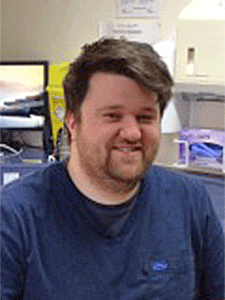 The Practice:  Hooker House is a large impressive Victorian building located in the centre of Halesworth. The practice has undergone an extensive refurbishment, with two new surgeries, a new reception area, a new decontamination room compliant with HTM 0105 and staff area. The FD's surgery is very well equipped, with fibre-optic handpieces and piezo scaler, and new instruments and materials. We have recently acquired digital radiographs and the Wave One Gold Reciprocating Endo System. 
As well as the full range of NHS services available, we also offer cosmetic treatments, specialist bruxism splints, flexidentures, anti-snoring appliances and implants. There are three other associates working at the practice,  and the reception and nursing staff are very experienced and loyal to the practice. The nursing staff are all GDC registered.  
Being one of the only NHS providers in the area, we have an established patient base as well as attracting 10-20 new patients a week.  
We regularly socialise as a practice. We have also held CPD sessions at the practice with a visiting speaker, and previous FDs have taken part in visiting local schools for dental education. The staff are all local, which means that they know the patients well; this puts the FD at ease in the practice. The staff enjoy having an FD in the practice and I thoroughly encourage staff to be involved in the FD's development during the foundation year.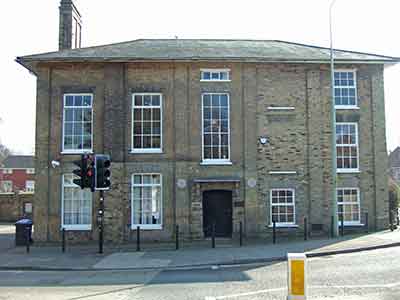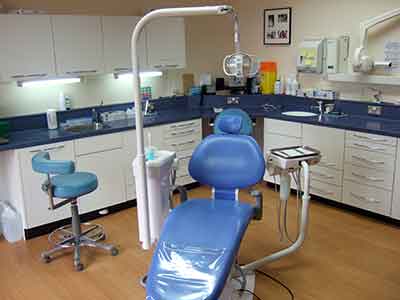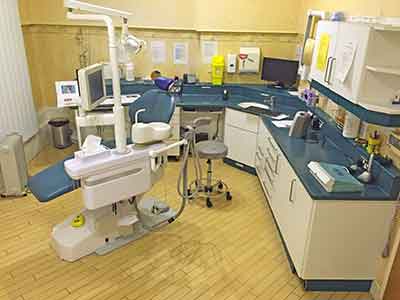 The Area:  Halesworth is a historic market town, with Hooker House well known as a landmark on its town trail. As well as local amenities and attractive shops, there is a local swimming pool and library. The coast is only 20 minutes away, with the beautiful Suffolk towns of Southwold and Aldeburgh if you like unspoilt beaches and water sports. Norwich is a 35 minute drive, and boasts excellent shopping, theatre and nightlife. Ipswich is similarly only 40 minutes drive or train ride, so the options for a prospective FD would be to live in Norwich/Ipswich and commute (previous FDs have preferred this because they have liked living in an urban environment), or to rent in one of the surrounding towns or villages. Halesworth has good links with London, being on a direct train line to Liverpool St, and is only 1½ hours away from London by car.
Previous FDs have very much enjoyed working at the practice because of the types of patients we attract- we have loyal patients who have visited the practice for generations, and those that are new to the area that have retired from London. There is a very relaxed and informal feel to the area, and patients tend to have a high level of trust in our services, which helps to break down barriers and build a good rapport.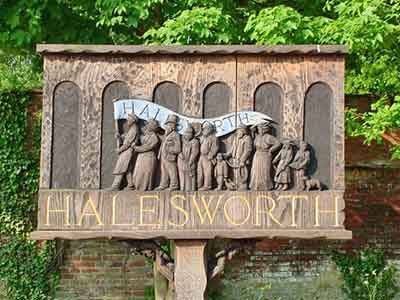 Other Points of Interest: My aim is to provide the FD with a relaxed learning environment, free of pressure to meet targets, and the opportunity to work closely with well-trained staff and friendly patients. We have a lot of new patient enquiries and a substantial book of existing patients so there will be no shortage of patients with a wide range of dental needs, enabling the FD to gain a high level of experience and confidence in treatment throughout the Foundation Year. 
The practice is spacious, sociable, well equipped and forward-thinking, and I feel the FD would benefit from the year in such a beautiful market town.