Community Dental Services
BDS, BSc (Hons), PG Cert SCD
Community Dental Services
The Educational Supervisors: 
Ganga Allen: I qualified in London in 1991 and completed my FD year during 1992. Since then I have gained a broad experience of dentistry working in general dental practice, the community dental service and the hospital dental service. I completed my MSc. (Lond) in 1995. I am a Specialist in Special Care Dentistry  and I thoroughly enjoy the variety of my working week. I have been an Educational Supervisor for FDs since 2013 and find it rewarding to support FDs starting their carer in dentistry.
Kate Shackleton: I qualified from Kings College London in 2006. I initially started my dentistry career in general practice, but soon realised my interests lie in treating adults and children with addition needs/sedation and special care. I completed my PG Cert in Special Care Dentistry at the Eastman in 2013  and thrive in the variety within my job. I very much look forward to the rewards of being an ES alongside Ganga.  
Although the Community Dental Service specialises in the care of patients with special needs, we recognise that as a FD you will need to gain a grounding in the basics of dentistry before taking on more complex cases. We ensure that the trainee is assigned a list of non special needs patients requiring a full range of dental care. There is then ample opportunity to take on more challenging patients or to take part in other services such as GA/sedation should the FD wish to do so later in the year.
The Practice: Our long standing Bury St Edmunds dental practice which relocated to our current site in April 2018 with 6 brand new, fully equipped modern dental suites which are fully HTM01-05 compliant. There is an OPG machine on site. We have had a foundation dentist at our Bury St Edmunds clinic since 2012 so there is an established list of patients for the new FD.
Hillside clinic is part of a county-wide Salaried Dental Service operating from 9 locations across Suffolk. The dental team consists of an Operational Director, 2 Senior Dentists, a Specialist in Special Care Dentistry, 9 Dentists and a Dental Therapist. They are supported by a Business Manager, an Oral Health Promotion team and administrative staff. Our Dental Nurses are some of the best in the business and we actively promote whole team participation. Foundation training in this environment is really well supported - the team is close knit, friendly and helpful to each other.
Inhalation sedation is offered at all our sites and we also run an IV sedation service and a hospital based General Anaesthetic service at which we would welcome any FD to gain experience of if they were interested. Our excellent service has been recognised by the BDA Quality in Dental Services award consistently since 2012.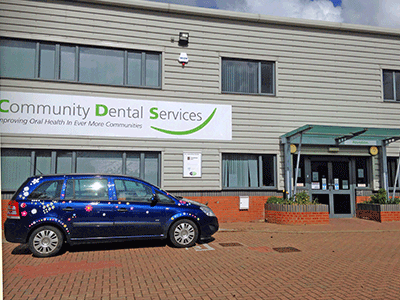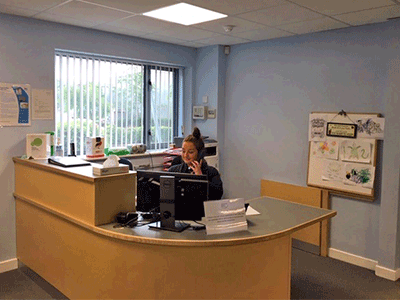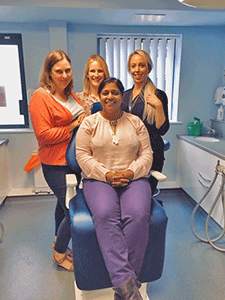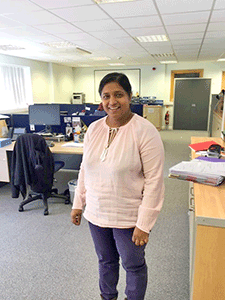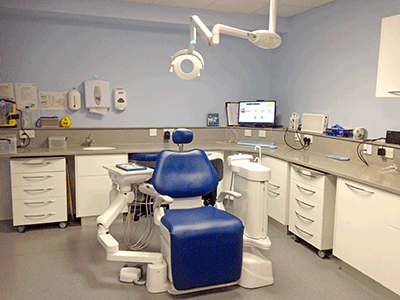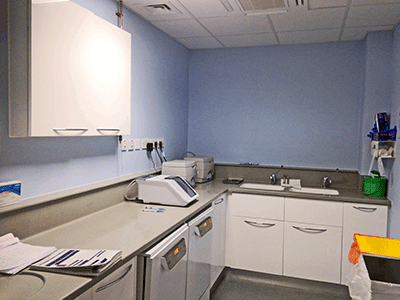 The Area: Bury St Edmunds is a thriving market town in Suffolk. We have an on site car park at the dental practice. Great shopping is near by as well as a wealth of options for eating out and entertainment. Bury St Edmunds has good transport links including to nearby Cambridge and it's just under an hour to Norwich by car.
Other Points of Interest:  If you enjoy good food and socialising, this could be the job for you. Working as part of such a big team, there are always social activities organised within the workplace from regular eating out to book groups - it is always good fun and a great way to let off steam at the end of a busy week. 
All clinicians meet quarterly as a peer review group, which provides a great opportunity for FDs to practice case presentations, get second, third, and fourth opinions and to discuss clinical matters in a convivial atmosphere.
If you are looking for a rewarding, satisfying job with great team working, we're listening!