BDS, PgCert Dent Ed, FHEA,MAcdMEd
BDS, MJDF RCS Eng, PgCert Dent Ed, FHEA, MAcdMEd
The Educational Supervisors:  Sanjay Sareen and Sunny Sareen are identical twins and have been working alongside each other for many years. They are both very passionate about teaching and want to develop the FD into a competent, confident, caring dentist at the end of their training year.
Sanjay Sareen qualified from Kings College London.  He is a passionate and  a caring dentist who has a special interest in cosmetic dentistry and periodontal treatment. He has completed several courses on placing and restoring dental implants and one year certificate course in Cosmetic Dentistry and Aesthetic Restorative Dentistry . He has completed the postgraduate certificate in Medical and Dental Education. He has a holistic approach to take care of the patients dental needs and enjoys treating nervous patients and children. Currently undergoing further training in dental implants. Away from dentistry Sanjay enjoys going to the gym, playing 5-a-side football and bhangra music.
Sunny Sareen qualified from King's College London. Sunny has a keen interest in teaching and has been a honorary clinical tutor at King's College Hospital, which has given him greater insight into lifelong learning and teaching. He has completed postgraduate certificate in dental education and currently completing diploma level. He is a passionate caring dentist and enjoys cosmetic dentistry and endodontics and improving smiles using different orthodontic systems such as the Inman aligner, fastbraces and Invisalign. He has attended many courses in orthodontics. He has a holistic approach to take care of the patients dental needs and enjoys treating nervous patients and children. Away from dentistry Sunny enjoys spending time with family and playing football and cricket, travelling and eating out.
The Practice: Smile Dental Centre has been established family dental practice for over 60 years. We are a busy mixed NHS practice close to the Basildon Town Centre. We have three fully equipped modern state of the art surgeries which are full computerized with iSmile, digital radiography and rotary instruments. We have a fully HTM-01-05 compliant centralized new decontamination room that meets best practice guidelines.  
We have been a BDA good practice for many years and our aim is to provide a comprehensive range of high quality dental care in a comfortable and relaxing atmosphere. We are committed to providing excellent standards of dental care to our patients. The practice has achieved an outstanding CQC report in the recent years.
We are a team of three dentists, a hygienist, a manageress and helpful nursing and reception staff. As a practice we have regular social events such as Christmas parties and get together events throughout the year. We all work as a robust team and are very friendly, approachable and always operate an open door policy. This will allow the trainee dentist a warm, friendly, yet professional environment to learn and thrive. We have regular staff meetings and CPD training through out the year and trainee participation is  strongly encouraged. We will like to encourage the foundation dentist to enjoy and gain a wide range of experience in all aspects of dentistry which will help them to become a confident dental practitioner at the end of their DFT year.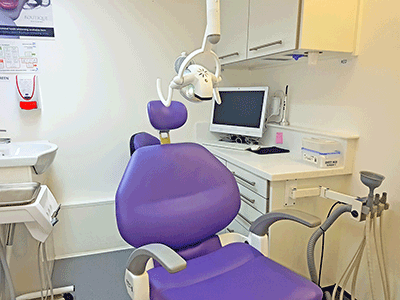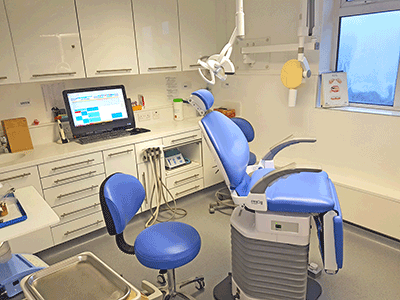 The Area:  The practice is in close proximity to local schools, shops, transport, doctors' surgery and library with a community centre. The area has a mix of council type estates and developing, affluent residential properties. The practice has free parking outside and behind the practice.The nearest station is Basildon station which is served by the London, Tilbury and Southend railway line, currently run by c2c rail. By road the A13 and A12/A127 connect the town to London. 
In addition, there is a very mixed and diverse patient demographic in the area ranging from young families, to high-need communities and older patients.  This will help to enhance the foundation dentists experience and to become confident in managing wide range of patients and clinical treatments.
Other Points of Interest:  We have a keen interest in cosmetic dentistry  including crown and bridge work, orthodontics and implants. At the practice  we have visiting specialists  providing treatments for complex periodontal, oral surgery, endodontics and sedation. The practice is very close to the Basildon hospital and local Orthodontists. We regularly attend many postgraduate courses to continually develop our skills.  As a team we are committed to personal professional development and lifelong learning.
.