Lister House Dental Centre
BDS (Hons) Wales, PG Cert (Dent Ed), PG Cert (Dent Law and Ethics)
Lister House Dental Centre
Phone Number:
Tel: 01279 430101
Tel: 01279 423521
The Educational Supervisors: Dennis has been at Lister House Dental Centre for over 15 years and is known for his relaxed and calming demeanor. He has a keen interest in Oral Surgery and Endodontics. He also has an interest in Orthodontics. 
Neal has been working as Lister House for over 5 years and enjoys all aspects General Dentistry and Orthodontics. He has also completed his degree in Dental Law and Ethics.
Both Dennis and Neal have experience with Foundation Dentists and completed their PG Cert in Dental Education together.
The Practice: The Practice is located in a large Health Centre and is a very busy mixed NHS practice. In September 2018 we moved into a brand new Health Centre with 8 surgeries. All surgeries are large with mostly brand new equipment. We have a large number of new patients registering every week. It is modern with all the latest equipment and has been computerised since 1982. Presently we are use SOE Exact. 
We have digital radiography and all surgeries have intra-oral x-ray machines. There is also a separate decontamination room.  
Our team comprises of dentists who have different interests and are always there to guide our FD. Our Special Interest Implantologist is at the practice once a month and Special Interest Endodontist is at the practice once a week. Both of them have guided previous FDs and have been more than happy to allow them to shadow and assist them regularly.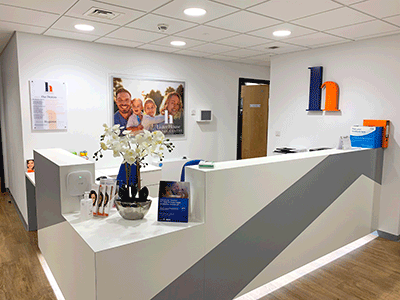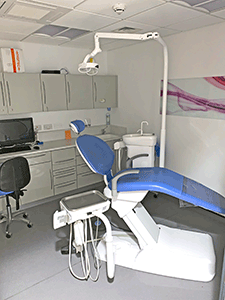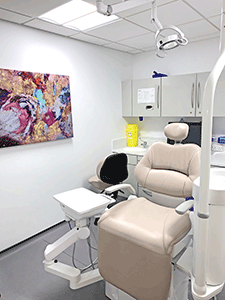 The Area: We are in a suburb of Harlow and have a constant flow of new patients. There is a shopping centre walking distance from the practice. The practice is located on the first floor in a purpose built Health Centre with a large GP practice on the ground floor. Our practice has about 10,000 patients. 
The practice is easy to get to and there is a motorway link to Harlow via M11 and M25. We are within easy reach of East London and Cambridge.
Other Points of Interest: Previous FDs have gained tremendous and varied experience in all aspects of dentistry. There is a mixture of very stable to high needs patients.  We are a very large and friendly team. Most members of staff have been working at Lister House for over 15 years.