The Benfleet Dental Clinic & Benfleet Dental Studio
BSc BDS MJDF RCS Eng PGCert DipDSed
The Benfleet Dental Clinic, 174 High Road
Benfleet, Essex. SS7 5LD
---------------------------------------------
Benfleet Dental Studio, 3 Downer Road,
South Benfleet, SS7 3EG
Phone Number:
Tel:Clinic: 01268 755357
Tel Studio: 01268 565155
Website:
www.benfleetdentalclinic.co.uk
The Educational Supervisor: 
Tara Barry: I qualified from Guys and St Thomas Hospital and completed my Foundation Training on the Basildon scheme in 2007. Shortly after my F.D.  year I took a position as Senior House Officer in Oral and Maxillofacial surgery which has helped develop my oral surgery and IV sedation skills. I became a member of the Royal College of Surgeons in 2009. I have been an Educational Supervisor since 2011 and have enjoyed it immensely. I have completed a postgraduate Diploma in Sedation from Kings College London and the previous FD's have enjoyed participating in these sessions. I am currently undertaking a Postgraduate Certificate in Implantology. We believe 2 trainers can offer a fantastic opportunity to gain experience from 2 different clinicians ( who have both been an FD on the Basildon Scheme!)and we look forward to settling the FD into practice.
Daniel Caldwell:  I am originally from North Wales and studied in the north west where I qualified with a BDS from University of Liverpool (UClan) and also have a BSc in Physiology.  I relocated to the area having recently completed my Foundation Training on the Basildon scheme in 2014, I have a recent understanding as to what Foundation Training involves and what is needed to have a successful and enjoyable year.  Following completion of my foundation training year I was kept on at the practice. I enjoy all aspects of general dentistry and I am looking to do further postgraduate training in endodontics in the near future.  I am originally from North Wales Outside of dentistry I am a enthusiastic Liverpool FC supporter and enjoy traveling and cooking.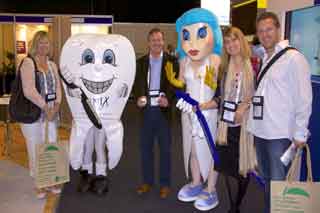 The Practices:  The Benfleet Dental Clinic was established in 2000 and expanded from  a 2 surgery site to a thriving 5 surgery clinic offering a full range of NHS and private care. All surgeries are computerised with Belmont chairs, intraoral x-ray machines and air conditioning. OPG machine available. We also have a CBCT Scanner available.  
Benfleet Dental Studio, opened in January 2009. All 4 surgeries are computerised, have digital x-ray facilities,intra oral cameras,OPG & lateral Ceph machine. We offer a full range of NHS and private care. 
We have over 22,000 patients and a steady stream of new patients attending both practices. The patients vary in their dental health, so there is certainly no shortage of work for our FDs to do. Most of these patients are from word of mouth referrals. Both practices have built up excellent reputations.
We currently have 9 Dentists,2 Foundation dentists, 4 hygienists,4 trainee hygienist's, 10 DCPs, 2 trainee DCPs and  7 receptionists. Most team members are split site. Our dentists have special interests in orthodontics, oral surgery, implants, anti wrinkle treatments, sedation,  domiciliary care and smile make overs. At both our practices we take local referrals for the special services we provide. We have an open door policy at both practices and this aids interaction between our clinicians. The FDs will have the benefit of being able to work in such a large team.




The Area:  The Clinic is situated on the High Road of a busy town 10 minutes walk from Benfleet railway station. This has direct links to Fenchurch Street (40 mins ).
The Studio is a five minute drive from the Clinic. It is situated on the old A13 leading to Southend at the bottom of what's locally known as Bread and Cheese Hill.
Benfleet is on the Thames Estuary and offers a wide range of local amenities including sports,sailing, theatres ,restaurants and cinemas. As well as local bus and train services, there are excellent road links.  Both the A13 and A127 lead to Benfleet.  
Other Points of Interest: As a team we are committed to personal  professional development and lifelong learning .We are looking for a vibrant professional person to join our friendly team. There are plenty of social events through out the year  including summer barbecues,team building fun days, karaoke curry nights and themed  Christmas parties so your calender can be as packed as you want it to be !