Community Dental Services
BDS Diploma in Conscious Sedation MSc in Paediatric Dentistry
Liverpool Road Health Centre
The Educational Supervisor: I qualified from the Royal London Hospital in 1993 and have enjoyed a varied and rewarding career in CDS.  Over many years I have worked alongside and mentored newly qualified dentists and was able to be formally involved with foundation training as an educational supervisor since 2015.  It is really rewarding to be able to support a foundation dentist throughout the year observing the consolidation of knowledge and the development of clinical skills. I am dedicated to lifelong learning and have gained a Diploma in Dental Sedation at Kings College London and more recently a Master's Degree in Paediatric Dentistry from the Eastman Dental Institute (UCL).
The Practice: Liverpool Road Dental Clinic is a lively multisurgery dental clinic situated within a large Health Centre on the edge of Luton town centre. It boasts 7 fully refurbished spacious dental surgeries, an xray room, a decontamination suite, 2 staff rooms, and separate office space. Amenities include right and left-handed units, a wheelchair recliner, 2 WAND units, and facilities for the provision of both inhalation and intravenous sedation. The dental team of dentists, therapists, dental nurses, decontamination technicians and receptionists are very welcoming and engage well with Foundation Dental training, providing excellent opportunities for experience and learning. A wide range of treatment is undertaken for a mixed population of routine and additional needs patients. The Service operates weekly General Anaesthetic session which are undertaken in the Oral and Maxillofacial Surgery theatre at the Luton and Dunstable Hospital. There are close links with other dental specialties; Restorative, Oral Surgery, Periodontics, Endodontics, Special Care, Paediatrics and access to these is encouraged through the training year.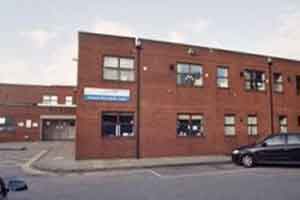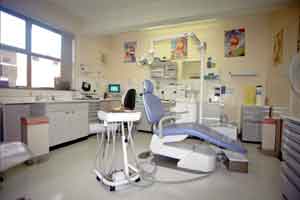 The Area:  Luton is within easy reach of London yet surrounded by the beautiful countryside of Bedfordshire, With a population of 170,000, Luton is the county's major town and industrial centre. The town provides all major facilities including shopping, libraries, arts and entertainment.  Road access is by the M1 and the mainline train station is Luton Station.
Other Points of Interest: Community Dental Services (CDS) is a Social Enterprise providing quality dental treatment to the local community.  The post is based full time in Luton.  The Foundation Dentist will provide courses of treatment for adults and children with a similar, if not, enhanced experience to working in general dental practice. There is an existing list of patients offering the opportunity for the full range of NHS treatments. In addition we offer the experience of working alongside specialists in Endodontics, Oral Surgery, Restorative Dentistry, Periodontology, Special Care and IV sedation. Treatment is also carried out using conscious sedation techniques and under general anaesthesia. You will also get involved in treating emergency patients when you feel able to take on this role.
The Service has two mobile dental units which provide dental care at special needs schools, day centres, residential centres and at a homeless centre in Luton.  The Service also provides dental care for the secure Mental Health Facility Unit in Luton.
We always offer an 'open door' policy in a practice with a long tradition as a learning environment with full support at all times to provide a successful and rewarding training year.