The Gables Dental Practice
Cambridge, Cambridgeshire
The Gables Dental Practice
The Educational Supervisor:  I have been a Dental Foundation Educational Supervisor since 2006 and have thoroughly enjoyed my involvement in Foundation Dentistry. As a practice, we support and promote the professional development of each member of staff. I have greatly enjoyed the role as trainer and the challenges and rewards it brings. 
 Having qualified in 1993 at the University of Pretoria, South Africa, I came over to the UK for work experience and ever since then, I have worked in the NHS. Initially for 6 years as an associate dentist in London and then, since 1999 as a principal dentist and practice owner of The Gables Dental Practice in Cambridge.
 My main dental interest is in restorative dentistry, especially Implantology, having completed my Certificate in Implantology at Eastman's, London in 2008/9. I have also achieved my MA degree in Dental Education at Bedfordshire University in 2015 which has helped me to develop and enhance my skills and understanding of what is needed to be an effective trainer.
I welcome positive change and I am always open for new ways  and challenges to improve the practice; be it our own or staff 's personal development or the patient journey.
My other interests  include, travel, reading, skiing and watching my  children in their sporting activities. I am married with 3 children.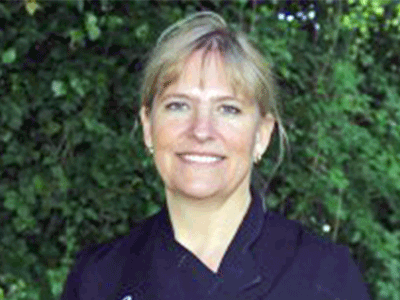 The Practice: The Practice was first established in 1969 as a 2 surgery practice. Since 1999, when I bought the practice, we have gradually developed  it into 6 surgeries. 
 Although we are predominantly a NHS practice, we provide a wide range of of treatments, both on the NHS and Privately, to all our patients. We work closely with our neighboring specialist practices and Addenbrookes Hospital. We are 4 dentists, a periodontists and 3 oral hygienists with a friendly team of staff  that looks after all our patients needs. We have an international team of dentists and staff representing many areas of the world. 
All the surgeries are modern and spacious and are fully computerized (SOEUK) with integrated digital X-rays as well as a dedicated digital OPG room.
 The staff and patients enjoy the benefit of on site parking, with a pleasant garden approach from the rear car park. We also  have a central DECON-room. 
In the past year, we have opened our new Learning Centre, with a hand washing/ toothbrushing area, a conference room and a interactive surgery, dedicated for training as well as a disabled access and toilet.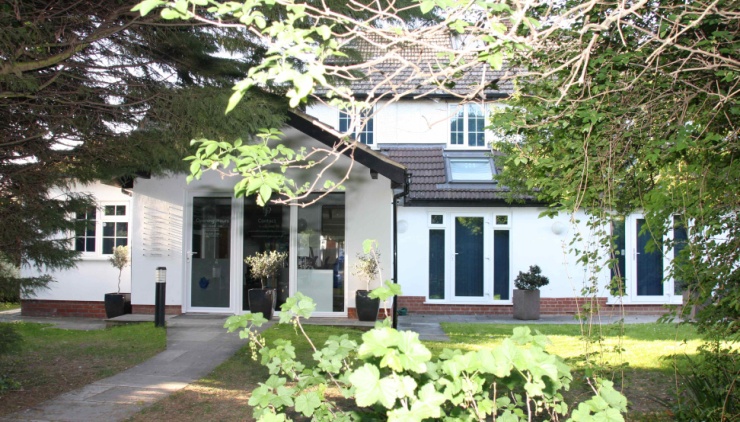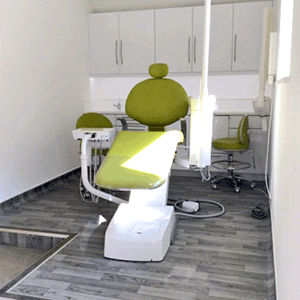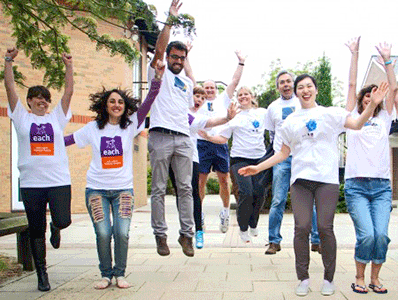 The Area:  Cambridge is an Internationally renowned student hub, with a vibrant feel and lots to do. Its local parks, shops and restaurants are a great way to relax away from work, ready for a great workout in one of the many local gyms around. 
The practice is situated in the more affluent and residential south side of Cambridge, close to Addenbrookes Hospital. We are a mile away from the newly developed Cambridge train station with direct links to London and many parts of the country, and close to several motorways, including the M11, A11 and  A14.
A few shops are  opposite and nearby is a number of restaurants, post office, bed and breakfasts and cinemas. The centre of Cambridge is also close by with punting and all the attractions of a vibrant and famous university city.
Other Points of Interest: 
We have a dedicated team that believes in a work hard, play hard attitude with an added pinch of humour . We participate in charity events. We have  so far taken part in a 'VALENTINES'S FIREWALK' for the Stroke Association, an Aerobics Marathon for 3 charities, Movember, and a 5k Race for Life. We believe it is important as a team to support nominated charities while helping build a wonderful team spirit. 
Lastly: Our practice motto,  ''YOU ARE YOUR SMILE'' , is what we try to encourage our community of practice to achieve.......