BDS, MSc(Dental Public Health), PCCert ( Dental Education)
BDS, DRDP, MFGDP(UK), PgC(Advanced Practice), PgDip (Medical Education)
Bedford Health Village
3 Kimbolton Road
The Educational Supervisors: Steve Davies: I qualified from Birmingham Dental Hospital in 1981 and took part in a VT scheme in general practice in the Birmingham area. This was followed by a further VT year in community dental practice. I have been providing training and education since 1989 both for DFT and for my Speciality and have continued to develop this role by completing a PG certificate in dental education and more recently a coaching qualification. I currently work as a Specialist in Special Care Dentistry in Bedford and has a particular interest in behavior management, I.V sedation and GA. I have worked with 5 FDs and I'm looking forward to meeting the next one.
Glen Taylor:  I qualified from Kings in 2000.  I have worked in both NHS and Private practice and now work for CDS because I wanted a new challenge.  Focusing on the care of children and adults with additional needs is exceptionally rewarding.   CDS has allowed me to develop my management skills, being on several committees, & chair the employee owned representative body.
In 2010 I was awarded Dentistry magazines "Best Young Dentist " for the South East. I am passionate about lifelong learning, gaining PG Dip's in Restorative Dental Practice and Medical Education.  I also have a PG Cert in Advanced General Dental Practice, & have studied Sports Dentistry.  I have worked with over 10 FD's enjoying every moment of it!  I always have an open door and will be available to offer guidance, and support whenever it is required.  I find seeing my FD's grow in confidence and develop their skills as the year progresses remarkably rewarding.
The Practice: The Dental Care Centre (DCC) is a modern clinic containing 8 spacious surgeries, an x-ray room, a decontamination suite, a beautiful summer garden, a staff room and three separate office spaces.
We have a bariatric chair, right/left handed units, a wheelchair recliner and 3 microscopes. All surgeries have built in facilities for inhalation sedation and we also provide IV sedation sessions. 
Approximately 85% of our new FD's work will involve treating those routine patients as you would in general practice giving you a similar experience to any other FD. However, you will also have the opportunity to:
attend pediatric and special care GA sessions
treat patients under Inhalation sedation
shadow and learn from our team comprising of: endodontists, a periodontist, a special care specialist and a restorative consultant 
attend domiciliary care
shadow or work on our mobile unit
Put in the effort and we will offer you an amazing FD year with a twist!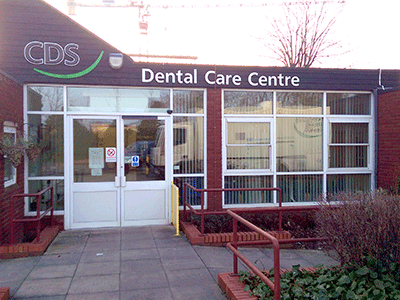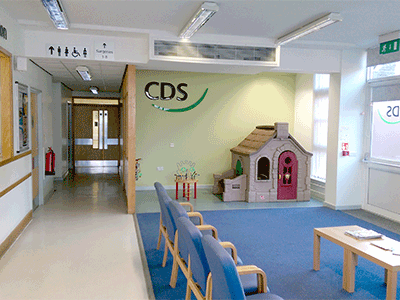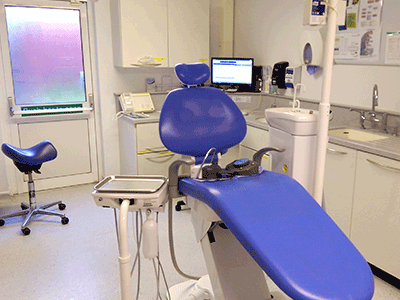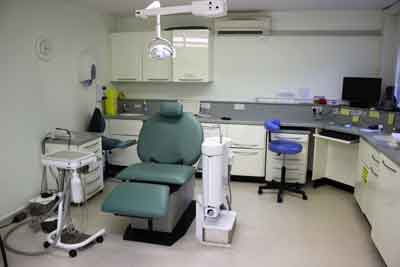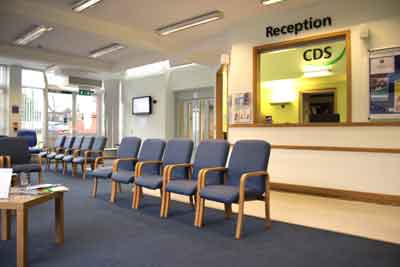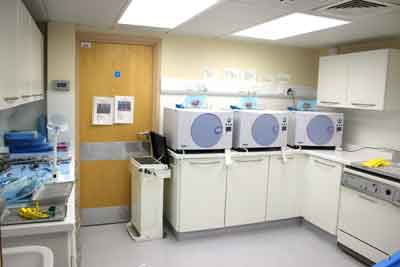 The Area: Bedford was founded on the River Great Ouse which passes through the town centre. We are close to Milton Keynes and are less than a 1 hour train ride from the centre of London. It is a great town and whilst many of our team reside locally, each year we have many different clinicians who choose to commute (drive or train) from the London area.  There is ample provision of accommodation should the Foundation  dentist want to re-locate to Bedford
Bedford hosts an annual international Kite festival, and bi annual River festival. Just outside the town lie the Cardington airship hangers, famous for the construction of the infamous R101.  The hangars have been used to shoot scenes for movies such as Batman Begins, The Dark Knight, and Inception.  
Milton Keynes is great for shopping, and socialising. It has several cinemas including an IMAX, a ski centre, and a sky diving centre. Willen Lake is one of Milton Keynes' most popular parks.  Over one million visitors a year take part in water-sports activities, go cycling, enjoy the playground, try the high ropes course or simply picnic along Willen's shores.
Other Points of Interest:  What do our FD's say?
Shyam Karia FD 2018-19:  "It has been an absolute pleasure working with Glen and the rest of the DCC team over the last year. Glen is an amazing trainer who goes out of his way and spends time with me, to ensure that I am happy and always progressing. Initially I thought that working in CDS might put me behind some of the other FDs, but in fact I am doing exactly the same, plus more! Really a very good job, highly recommended!
https://www.bda.org/news-centre/blog/Pages/Whats-it-like-being-a-foundat...
 
Aftab Butt FD 2017-18:  "My DFT year at the DCC was all that I could have hoped for. The facilities are expansive and few DFT practices offer the opportunity to work alongside such a variety of specialists: something which is invaluable for any young dentist. The entire team is forthcoming and helpful and one is able to see a large variety of patients which is simply not possible in general practice". 
 
Community Dental Service is a large social enterprise and we pride ourselves in delivering quality, patient-centred dental care. A social enterprise is an organisation that re-invests its profits back into the organisation or into the community, and so, when they profit the community profits too!