Cambridge, Cambridgeshire
The Educational Supervisor: I qualified in dentistry from the University of Liverpool, having previously studied Medical Science at Leeds University. Between that time I worked at the Kings College Hospital Dental Institute in London within the Oral Surgery, Oral Medicine, and Maxillofacial departments, closely liaising with the consultants and SHOs to manage their clinics. I have an interest in restorative dentistry, and have completed several hands-on courses including a one year certificate course in Cosmetic Dentistry & Aesthetic Restorative Dentistry.  I recently attended a course and conference in laser dentistry and wish to develop this further. In the last few years I have supervised and mentored other dentists in completing the training portfolio, and having been through the current system myself, I am well placed to help guide foundation dentists through the skills and competencies required during the year.
Outside of dentistry I can be found looking after my little boy, and cat when around. I enjoy seeing films, and every so often an art exhibition. I really enjoy sports, especially football, and go to games regularly.
The Practice:  Currently the practice has three surgeries with a brand new fourth surgery to be completed very soon. This will result in giving the practice a reception with a waiting area, a ground floor surgery, three upstairs surgeries, and an upstairs small extra waiting area. This will give the whole practice a modern and contemporary feel and look. There is also a small decon room upstairs, and in the basement there is a small kitchen, and a room where we often have practice meetings. If not busy this area is usually the hub, owing to the numerous cakes baked by staff, or chocolates given from patients, or the occasional time when somebody brings in some doughnuts. There are adjoining rooms with staff lockers, servers, and a stock room.
We have a practice manager, dedicated receptionist, and four qualified nurses. As well as an assistant manager and trainee nurse who divide their time here and at one other practice in our group in Cambridge. Apart from myself and the FD, there is one other almost full time dentist, a full time hygienist, and two dentists working part time in this practice.
The practice is fully digital with no paper notes. Everything is completed using SOE computer software, with digital intra-oral radiographs, and dedicated clinipad tablets, using the practice wifi network, for patients to complete medical histories or sign consents. Almost all our referrals are completed online. As well as a rotary endodontic unit, we also have an Itero intra-oral scanner.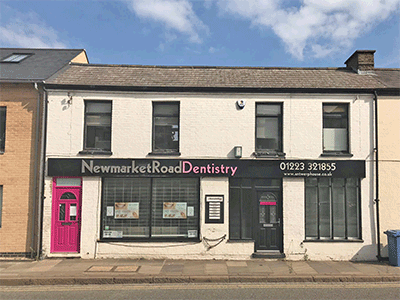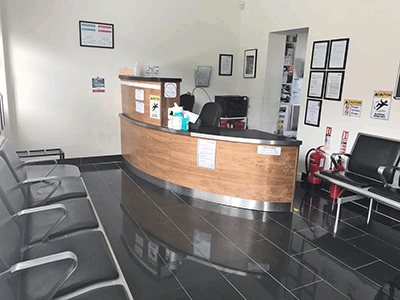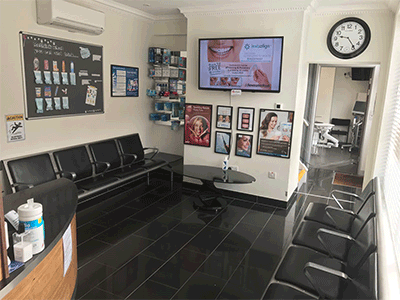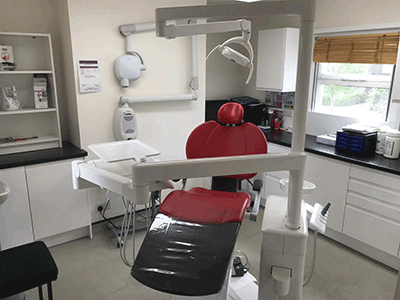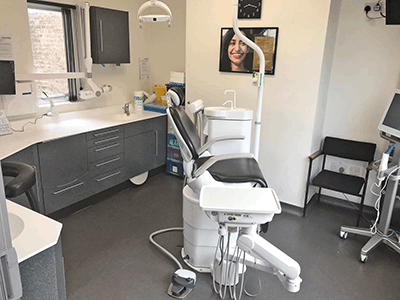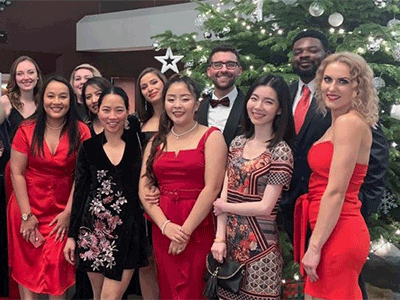 The Area: We are situated on the east side of the centre of Cambridge. 5 minutes walk from The Grafton Shopping Centre, which has many shops, cafes, take aways, banks, and a cinema. This is another 10mins away from the main shopping area of Cambridge, the Grand Arcade, which is at the historical centre of the city, close to some of the University Colleges, parks and museums. Going from the practice in the other direction is a Tesco Superstore moments away, as well as a retail within 5minute walk which has many large home and electric stores, a gym, a large late night Boots pharmacy, Pizza Hut and Nando's, and an Asda Superstore. 
The practice is on a main road leading out of Cambridge and not easy to miss. It is a 20minute walk from the main Cambridge rail station, which has excellent direct connections to London Stations (Finsbury Park, King's Cross, London Liverpool Street and Tottenham Hale).
Other Points of Interest: We are part of the Antwerp Dental Group of practices, and are fortunate to have that practice, and another practice in Trumpington Street all in the centre of Cambridge. This means close links to the other FD working at the Antwerp House practice, as well as other dentists in the group that may have interests in other areas of dentistry such as implants, facial aesthetics, orthodontics including invisalign, oral surgery, endodontics, and periodontics. We would encourage you to join in with the Antwerp Academy which has regular meetings with other younger dentists to discuss relevant topics. We are able to refer to specialists in the group, and some of our referred patients may go to the community dental practice which is next to the Antwerp House practice, or even Addenbrookes Hospital which is just over 10mins drive away.
We have various lab technicians that we use including one from Antwerp House, who picks up and delivers daily to our practice, and who you can communicate with in person to discuss cases. There is also another lab within 15 minutes walk who also pick up and deliver. It is possible to visit this lab not only to communicate cases, but see how they work, especially in using the latest technology including intra oral scans, and photography, which we encourage.