De-ientes Bedford and De-ientes Clapham
Bedford, Bedfordshire and Clapham, Bedfordshire
28 Lurke Street, Bedford. MK40 3HU
________________________________
De-ientes Clapham
60 High St, Clapham, Bedford MK41 6DN
Phone Number:
Tel Bedford: 01234 263050
Tel Clapham: 01234 330404
The Educational Supervisors:  ​
Rahendra Naidoo: I qualified in 1991 from University of the Western Cape and have been working as an associate and as a practice partner. I have also completed a Diploma in Restorative Dental Practice in 2002 from Eastman's Dental Institute. I enjoy the integration of dental implants and cosmetic dentistry into restorative work and my additional interests include occlusal wear and TMJ dysfunction. I split my time working across both the Bedford and Clapham sites and share the training of the FD with Kiran. Being an ES is very rewarding, I enjoy and look forward to navigating the new FD through their exciting year at de-ientes. When I am not working, I enjoy spending time with my family, and have a keen interest in cars.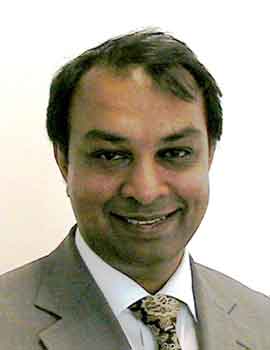 Kiran Jutla: I qualified from Birmingham Dental School in 2005 and did my Foundation Training here at De-ientes. I thoroughly enjoyed my time here and stayed on as an associate. In 2011 I became an ES. I share supervision with Rahendra Naidoo. I enjoy many aspects of dentistry but I have a keen interest in crowns/veneers, composite restorations & teeth whitening and I enjoy the rewards when successfully dealing with nervous patients. Working at De-ientes is always exciting – the staff and the patients create a wonderful blend and the working environment is always positive. When I am not at the surgery, I can be found shopping – it's not an addiction….(honestly!). I like to do the odd non-dental course too and have a certificate in Interior Design. To relax I enjoying singing, boxing and charity work. I have recently taken up painting; my recent artwork is displayed at the practice.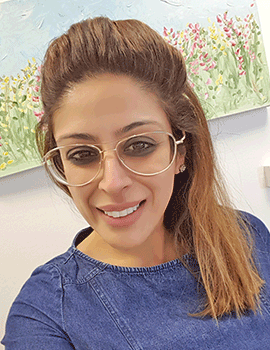 Saroshan Naidoo: I qualified from Sheffield dental School and look foward to working with the new FD.
The Practice: 
De-ientes Bedford is a busy mixed NHS/Private practice in Bedford. It is fully computerised and has four surgeries located over two floors and a staff room based on the third floor. The surgeries  are equipped to achieve the highest standards of comfort and ease for our patients and include television screens above the dental chairs to allow our patients to relax back while having treatment.
Our Bedford practice is based in Old Gaston House, a beautiful 20th Century Georgian mansion which was once home to the esteemed architect Albert Prosser. We have carefully preserved the character of the exterior, restoring the doors and windows to their original design theme, while remodelling the interior to house a state of the art Dental treatment centre. De-ientes is a thriving family practice with a mix of a stable/high needs patient base. Through the practice we offer, a wide range of treatments, giving you exposure to, implants, orthodontics, restorative, waterlase dental laser.
De-ientes Clapham opened in May 1999. We have built a thriving community based practice which helps to serve residents of Clapham and it's surrounding villages. The practice is located two miles from Bedford Town Centre.
The practice is fully computerised and has four surgeries, two of which are also equipped with television screens above the dental chairs to allow our patients to relax back while having treatment.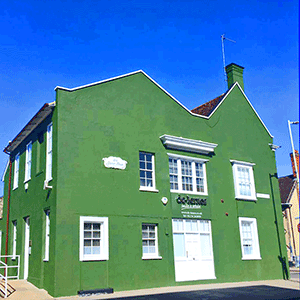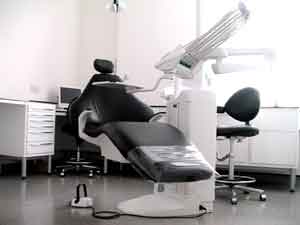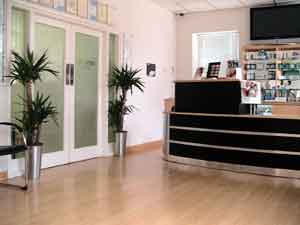 The Area: Clapham is a picturesque village on the banks of the River Great Ouse situated 2 miles from Bedford Town Centre. There is a cafe, local shop and post office in the village.
The practice is located near  Bedford Town Centre and a short walk from Bedford High Street. There are a number of cafes and shops in the surrounding area to cater for most preferences during your lunch break.
Bedford is a traditional market town with a population of approximately 160,000. Bedford is easily accessible off Junction 13 of the M1 and London, Cambridge, Milton Keynes and Luton are all commutable within an hour.
Bedford hosts excellent recreational facilities. including swimming pools, gyms and a cinema and hosts good evening entertainment. There is also a good choice of rental properties within walking distance from the practice.
The River Great Ouse passes through the town centre and the Bedford Regatta is Britain's largest single day rowing regatta, held in May every year. Every two years Bedford also holds a river festival, one of the biggest free family festivals in Britain, held over a weekend in July attended by hundreds of thousands of people.
Other Points of Interest: Here at de-ientes we encourage team building and communication. We have a very friendly close-knit team of dentists, dental nurses and receptionists. We hold regular staff meetings and training sessions every month and encourage participation and input from all team members. We also arrange social gatherings outside of work too, as we feel this is important part of maintaining a good team.