Lister House Dental Centre
BDS Lond., LDS RCS, MFGDP, PgCert Dental Education
BDS (HONS) Wales, MFDS RCS, PGCert Dental Education
Lister House Dental Centre
The Educational Supervisors: Bhasker Mehta qualified from the Royal Dental Hospital in 1980 and started working as an associate. He first became a partner in 1986 and then sole Principal in 1999. He has been a Trainer on the London Scheme since 1994 with a small break of a year. He has a passion for teaching newly qualified dentists and multiple FDs have continued to work at the practice as associates. 
His main interests are in restorative and prosthetic dentistry. Last year he completed his PgCert in Dental Education, which has enhanced his teaching skills in Dentistry. His hobbies are photography, traveling and golf.  
Rajan Mehta has become a joint ES this year at Lister House Dental Centre. He has been practicing at Lister House since 2011 and has a keen interest in cosmetic dentistry and adult orthodontics with short term fixed braces and aligner therapy. He attends several courses in advanced restorative techniques and keeps up to date with his CPD and recently completed his Pg Cert in Dental Education. He is also joint principal at a second practice in Salisbury with his brother Neal Mehta where they are also joint ESs. His hobbies include art, gym, golf and travelling. 
The Practice: Lister House Dental Centre is a very busy mixed dental practice that was relocated to a new purpose built premises in September 2018. The practice is comprised of 8 surgeries which are equipped with high specification dental chairs and new cabinetry. Each surgery is also equipped with large flat screen computers, patient note taking is fully computerised and all x-ray imaging is digital. There are 2 centralised decontamination rooms, a dental lab, large reception area, separate staff room with kitchen and changing rooms with lockers. There are designated staff toilets and a large patient disabled WC as well. Our team consists of six dentists who have different interests and are always available to guide our FD. Our Special Interest Implantologist is at the practice once a month and Special Interest Endodontist is at the practice once a week. Both of them have guided previous FDs and have been more than happy to allow them to shadow and assist them regularly. At Lister House Dental Centre we have a team of 16 dedicated staff members who have been with the practice anything from 1 year to 39 years. We regularly have team meetings in practice and social gatherings outside of practice to keep the team spirit high.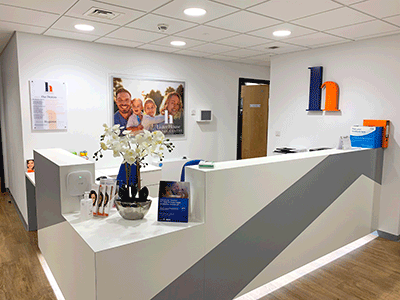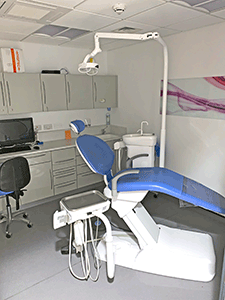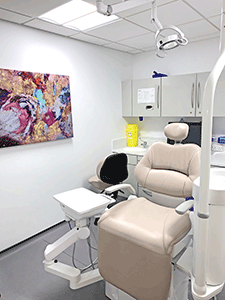 The Area: The practice is located close to the M11 and M25 and has great transport links to London from Harlow Town station that is only 2 miles away from the health centre. There is allocated parking for all staff and local shopping area, Staple Tye, which has multiple food outlets amongst other shops. There is a local shopping mall, the Harvey Centre, which is also close by and has an even larger number of amenities. 
The practice is located on the first floor of the purpose built Health Centre with a large GP practice on the ground floor. The GP practice has in excess of 15,000 patients. 
Other Points of Interest: Previous FDs have gained tremendous and varied experience in all aspects of dentistry. There is a mixture of very stable to high needs patients.